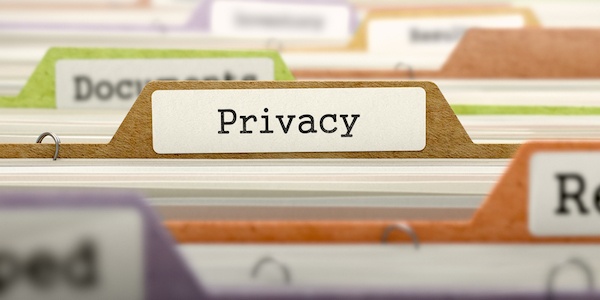 The European Union's General Data Protection Regulation laws are due in 18 months and will shake up privacy around the globe; Connected TV use is on the rise; and Europe looks to establish the Gigabit Society within a decade.
European privacy laws a Big Threat to Big Data [Mediatel]
On 25 May, 2018, new European laws on the use of personal information will come into force when the European Union's General Data Protection Regulation is enacted. These have been called the biggest update to privacy regulation for two decades and have huge implications across Europe and beyond for the way that broadcasters — and pretty much anyone else — treats user data.
As Dr Johnny Ryan writes in Mediatel: "Since 1996 when cookies were first repurposed to track users around the Web there has been an assumption that gathering and trading users' personal information is the essence of advertising online. This is about to change."
Essentially, the GDPR establishes a chain of responsibility for data and takes a new approach to consent that means it will be illegal for companies to pass on a European user's personal information without having a formal contract with the company that harvested it — which in turn needs the consent of the end user. This needs to be explicit too and cannot be simply buried in T&Cs.
What's more, an "exhaustive" level of detail will need to be provided to users covering all ways that their personal information will be used, from how long it will be stored to even the logic of profiling decisions. And all security breaches must be informed.
"Users will learn not only how much data exists about them, but also how often these data are exposed," writes Ryan. "The likely result will be a wave of paranoia. Such a backlash would prompt users to use their new powers to opt out at any time. The Regulation requires that it be as easy for a person to withdraw consent at any time as it was to give it.
All sorts of currently existing web-tracking technology suddenly infringes these laws, while equally the relationship between end-user and that primary data collector becomes extremely important. So far, many broadcasters have proved adept at establishing a relationship of trust with their viewers, using web sign-ins and registrations for catch up services to gather data and offer improved services as a result. Quite how that trust will be tested by the GDPR we will find out in eighteen months' time.
TV still top for in-home streaming [Rapid TV News, Conviva]
Conviva and nScreenMedia's The Secret Life of Streamers: Devices, Content, Location and Quality study, analysed data from more than 20 billion OTT video streams per month from over two billion video viewing screens across the globe, and one of its key findings was that the TV in the living room is back in the ascendent.
Impressively the number of Connected TVs in use increased 50% over the year, while PC and smartphone numbers decreased 10% and 20%, respectively.
There are some oddities within the numbers. While you might expect viewers to prefer binge-watching on a TV (40% more preferred than a tablet, 50% more preferred than both a smartphone or PC), short-form content is most popular within the home (19% live; 53% short; and 27% long) while long-form content is most popular outside the home (25% live; 36% short; and 39% long).
It's also not completely cut and dried. Between Q1 2015 and Q1 2016 time spent on Connected TVs only increased by 4% to 145 minutes per day, while PC was up 37% to 97 minutes, tablet 75% to 35 minutes, and smartphone 27% to 49 minutes.
More people might be watching Connected TVs for longer, but it looks like that doesn't mean there aren't others congregated in the same room watching something else on a smaller screen!
Click here to find out how Viaccess-Orca can help drive TV Everywhere engagement.
Multiple technologies needed for Gigabit Society [Advanced TV News, European Commision]
The European Commission has been making noises recently about the establishment of what it likes to refer to as the 'Gigabit Society'. "We need to be connected. Our economy needs it. People need it. And we have to invest in that connectivity now," said President Juncker in his State of the Union 2016 speech in September.
The EC has three objectives it wants to meet by 2025.
1. All main socio-economic drivers, such as schools, universities, research centres and enterprises relying on digital technologies, should have access to download/upload speeds of 1Gbps.
2. All European households, rural or urban, should have access to connectivity offering a download speed of at least 100Mbps — which can be upgraded to 1Gbps.
3. All urban areas as well as major roads and railways should have uninterrupted 5G coverage. As an interim target, 5G should be commercially available in at least one major city in each EU Member State by 2020.
Straight under all that in a press release it then says with masterful understatement: "These objectives can only be achieved with massive investments," but the new report, commissioned by Liberty Global, cautions against a concentration on FTTP (Fibre to the Premises).
"The wrong intervention could be wasteful, or even damaging," it says. "For example, support for an expensive and slow-to-deploy technology could drive up prices and paralyse investment in other technologies which might have delivered improved performance more quickly."
It points to the fact that Australia's broadband got worse after a big government push on FTTP, and that Korea and Japan's government interventions on the matter have also yielded disappointing results. What's more, thanks to the likes of Liberty Global's own 'GIGAReady' fibre networks (a reach of 50m homes and counting) and investment from other cable companies, the report's authors reckon that: "Gigabit broadband will be available to roughly half the premises in Europe by 2018 – far ahead of the Commission's target of 2025."
The argument is that the EC needs to remain technologically neutral in wanting to meet its targets. No one knows quite how a Gigabit Society will consume its media, but, either way, faster networks will inevitably mean more video content at higher resolutions is required by consumers than ever before.