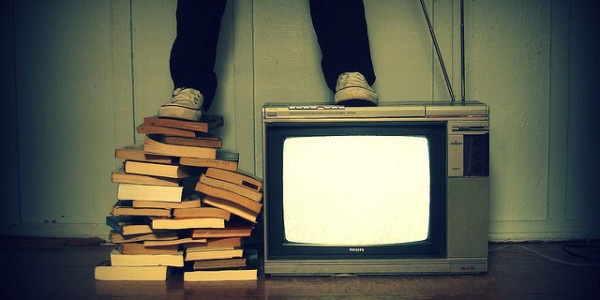 Netflix's global expansion plans and vision of launching its services around the world is quickly becoming a reality. The company's first quarter results prove that facing a saturated domestic market, an international campaign is crucial for the company's continued growth. In a move that could jeopardize Comcast's plans to compete with OTT services, the US justice ministry put the plans for a merger with Time Warner Cable on hold. And in a Brooklyn bar in NYC, seems like there will be no more dressing up and Game of Thrones viewing parties. Facing ongoing content piracy and with GOT being the most pirated show of 2015, HBO demanded to stop showing it in public establishments. Read more about this week's latest TV news.
The International Language of Netflix (Rapid TV News; Advanced Television; Broadband TV News)
According to the Netflix's quarterly earnings which were released this week, the streaming giant has seen a strong growth in its international markets in the first quarter of 2015. Netflix added a record 4.9 million new members globally in Q1 - 2.3 million new members in the US and 2.6 million international subscribers – exceeding expectations in both domestically and around the world. The earnings report adds details about the countries where Netflix sees the strongest penetration. Canada, which was the first international launch, leads with a 30 per cent penetration, followed by the United Kingdom and Brazil. It's been noted that as Netflix's domestic segment hits saturation, the company's growth will need to come from international markets. A look at Netflix's numbers illustrates this prediction. While at the end of 2010, just 1.9 per cent of the subs were non-US territories, 30.8 per cent of the subs were based outside the US in 2014.
Meanwhile a new research: Mobile & Online TV & Video: OTT, IPTV & Connected Markets 2015-2019 predicts that Subscriptions from OTT providers such as Netflix and Amazon Prime will generate $31.6 billion by 2019, four times the amount it generated in 2014.
Justice Ministry Puts the Breaks on Comcast - Time Warner Merger (Bloomberg; LightReading)
One of the biggest TV merger proposals in the US might be put on hold due to legal obstacles. Bloomberg reported earlier this week that U.S. Justice Department's antitrust division is about to recommend against approving Comcast's bid to buy Time Warner Cable. Comcast offered Time Warner $45.2 billion in order to create a nationwide cable giant and compete with satellite, Web and telecommunications companies which have dried Comcast's subscription base. The reported objection to the deal is based on the concern that a nationwide cable giant will harm consumers and pricing. Analysing the legal complication, LightReading said that even if the deal isn't approved, Comcast will still be the largest video service provider in the US – adding that the pressure from new online video providers means it will have to look for other ways to extend its customer base.
Sansa Stark and Cersei Lannister Walk into a Bar (Business Insider)
No more dressing up and viewing parties for Game of Thrones fans. Last week, HBO ordered a popular bar in Brooklyn to stop public viewings of the popular show which had recently started airing its 5th season. The NYC bar holds weekly gatherings for fans, who like to dress up as their favourite characters and watch the live broadcast of an episode together. Apparently this is quite common phenomenon in New York, and the bar turned-theatre in Brooklyn isn't the only venue to throw GOT parties. However, according to Business Insider it isn't clear whether HBO's legal demand was sent to other bars in the Big Apple. In any case, the latest anti-piracy actions by HBO might be a drop in the ocean, as we have reported last week, thousands have already infringed HBO's copyrights by downloading illegal versions of GOT which were leaked to the internet before the season's premiere.
Share your thoughts with us by leaving a comment and you can also find us on Twitter, Facebook and LinkedIn.
Photo credit: Lubs Mary. / Source / CC BY-NC-SA