With an estimated 190 billion visits to film and TV piracy sites in 2018, TV service providers are all feeling the impact of illegal content sharing. From content owners through OTT providers, everyone's bottom line is affected to some degree.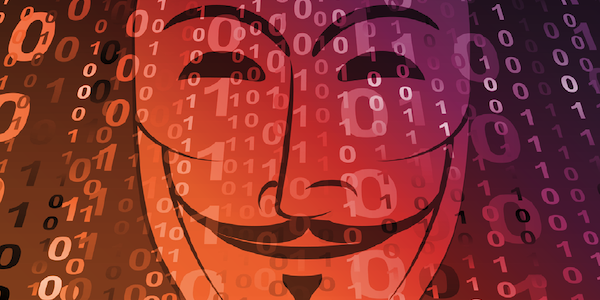 Video piracy is unfortunately thriving, with 81% of TV and film piracy occurring via unlicensed web streaming. From the hacking and cloning of smartcards, content piracy has evolved to the exposure of control words and entitlement messages, target device chip sets, and share of video files via FTP sites and peer-to-peer networks. As streaming of video content over broadband IP networks has moved from niche to mainstream, pirates continue to steal and re-distribute valuable content for profit. Not limited to any specific country or continent, illegal streaming — in addition to 'traditional' content piracy — is a global phenomenon.
One of the difficulties is that viewers can be easily deceived into accessing, and even purchasing, video from streaming sites or mobile apps that are often produced by professional designers, and therefore appear to be legitimate. Some of these sites even carry advertising from companies who may be unaware that they have allocated marketing resources to support a piracy operation.
Live streaming has added a whole new dimension to the discussion, especially regarding sports and other large events. OTT sports piracy is a huge concern, particularly with soccer matches.
"Piracy is a very common and global problem," said Seong Sin Han, head of marketing, legal services, UEFA. "It's an issue that we all face. It doesn't matter if it's Liga MX or UEFA; the problem is the same."
While we all recognize that theft has always been around and, unfortunately, probably always will be, many anti-piracy protection measures have proven effective. As we outline in our new whitepaper "Combating Third-Generation Video Piracy: Converting pirated streams into revenue streams," video piracy can be addressed in three stages:
Recognizing and understanding the scope of the piracy problem
Confirming that the detected anomalies are in fact video piracy, and not legitimate usages
Recognizing and understanding the scope of the content piracy problem
Professional pirates are very sophisticated and even have redundant live-stream operations in place; if one stream is shut down, five or six more are in place. Whereas social networks now facilitate locating and shut down illegal streams, pirates have found new ways to hide content by hiding a part of the video frame. In addition, pirates are moving into gaming, with downloadable apps that can transmit games to smart TVs.
Pirates have many ways to distribute illegal content, such as custom-built IP set-top boxes with embedded software; software that runs on various devices that enable pirate distribution, and various apps, some of which are masquerading as legitimate apps. They also use download and torrent sites among other methods.
Confirming that the detected anomalies are in fact video piracy, and not legitimate usages
TV operators can look for certain patterns that may indicate digital piracy, for example, users whose TV is always on but who never change the channels. Other indicators include noticeable differences between license requests which were made through a device, and those which were made directly from a license server, which may signify hacking. Or mismatches may be noted between the number of devices detected per household and the number of requests coming from that household, which could indicate illegal distribution.
Taking pro-active measure with effective content protection solutions
A complete security ecosystem comprises both content protection and security operations. The content protection functions oversee the initial delivery of premium content to legitimate end user devices. This is the domain of traditional Conditional Access (CAS) and Digital Rights Management (DRM), which manage the rights of content on end-user devices. A secure video player then authenticates the end-user and then decrypts and presents the content in the consumer device.
Video content reaches end users either through managed delivery over the operator's managed network, or via the open Internet, or both ways. During the delivery process, or in the consumer end device, the video provider may also embed a session-specific watermark into the video content, so it can be identified later.
Security operations implement security in the consumer's device and ensure that the video providers' security policies are enforced. In a set-top box, legitimate delivery is verified using a conditional access client that is implemented as a smartcard, or as a software client. In consumer-owned devices, the video provider delivers a secure video player and an embedded DRM client to the device.
Countermeasures against content piracy
Countermeasures can include 'soft' countermeasures such as notices to inform pirates that their efforts have been detected. Harsher actions, such as dereferencing pirated sites often require the intervention of legal authorities.
Many countries have instituted legal proceedings. The UK's maximum prison sentence for those found guilty of infringement has jumped from two years to ten years of jail time. The Premier League obtained a unique High Court injunction in August 2017 which required ISPs to block "pirate" football streams in real-time. In January 2018, police arrested three men operating a streaming network with 160 channels, who had taken in 3.5 M zlotys (approximately €810,000).
Recently a coalition of movie studios sued Omniverse for allegedly supplying companies like Dragon Box with pirated video. This came fast on the heels after the studios settled a lawsuit against Dragon Box with a $14.5 million judgment and a permanent injunction prohibiting it from copyright infringement.
In Mexico, the Supreme Court has recognized that the Mexican Institute of Industrial Property (IMPI) has the right to block illegal streams. In Spain, due to infringed content being stored in the cloud, and because information can be quickly shared within Europol, action can be taken quickly.
To identify these video pirates and illegal sites, proven anti-piracy services are required. In our whitepaper Combating Third-Generation Video Piracy: Converting pirated streams into revenue streams, we describe the current piracy landscape with its inherent challenges, and provide practical information as to how to secure premium content and in that way, protect your revenues. Download the whitepaper here.