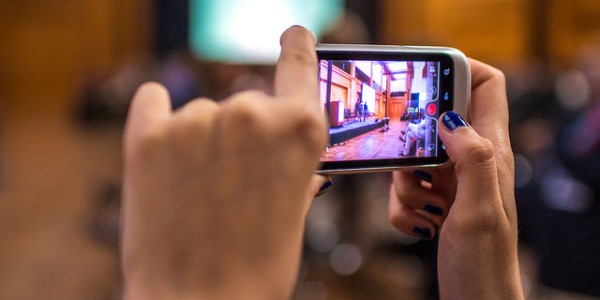 The anticipated Net Neutrality recommendations by FCC Chairman Tom Wheeler were finally released this week in an Op-Ed in which Wheeler said he supports regulating broadband as a telecommunications service. Market analyst Nomura presented a 12.7 per cent drop in cable TV viewership, while a separate research predicted a tenfold growth in annual mobile data usage. More than 118 million people watched Katy Perry's half-time Super Bowl performance – an all-time viewership record in U.S. TV history. Here are this week's most buzzing stories. In the Netherlands, a court rejected a request by German adult movie producers to reveal the details of users who downloaded their porn movies illegally.
Piracy vs Pornography: Dutch Court Rules Against Handing over Details of Illegal Downloaders (Broadband TV News)
A court in Amsterdam has refused to order internet providers to hand over to a German adult movie provider the names and addresses of illegal downloaders. The UPC network refused to hand over customer information to Belirex, who says it owns content rights to the movies. The hearing at the Dutch court was the first of its kind since the introduction of an anti-piracy law in the country. After questioning whether the broadcast rights actually belong to Belirex and the list of IP addresses at stake are the illegal downloaders', the court ruled that UPC does not need to release the names of customers who have illegally downloaded porn.
Super Bowl Sets a New Record as Most Watched Event in U.S TV (BBC; LightReading)
An estimated average of 114.4 million people watched Sunday's Super Bowl broadcast on NBC, 2.2 million viewers more than those watching the game last year. Katy Perry's half time 12- minute show was watched by 118.5 million people, while the final quarter of the game, won by The New England Patriots, was watched by 120.8 million people.
Social media was the other big winner of Super Sunday's broadcast. Facebook recorded 65 million people discussing the game and Perry's show, while tweets about the Super Bowl jumped 14% from 2014, to 28.4 million in 2015. Many of the tweets came from the US, but other users tweeted from Europe and Latin America.
FCC Chair Tom Wheeler Confirms New Net Neutrality Rules (Wired; Bloomberg)
The FCC (U.S. Federal Communications Commission) met Thursday to hear Chairman Tom Wheeler present his recommendations on Net Neutrality, with a vote planned for February 26th. In an op-ed published a day earlier, Wheeler said he will propose to reclassify broadband as a telecommunications service under Title II of the Telecommunications Act, or, in other words, regulating broadband in a similar way to the traditional phone companies are regulated.
"The internet must be fast, fair and open. That is the message I've heard from consumers and innovators across this nation. That is the principle that has enabled the internet to become an unprecedented platform for innovation and human expression. Netflix fell 1.7 per cent as of 11:27 a.m. New York time", Wheeler wrote.
The Netflix Effect: Cable TV Viewership Drops by 12% in January (Gigaom; FierceCable;RapidTVNews)
Two new researches published this week are significant for understanding the ever changing TV industry. The first came from Nomura Research, which presented a 12.7 per cent drop in live TV viewership in January. According to Nomura analyst Anthony DiClemente, "Netflix, Amazon Instant Video and Hulu continue to siphon viewers away from linear TV." Gigaom noted that there is a difference between individual providers. For instance, Viacom saw a particularly bad month, with ratings decline by 23 per cent when compared to January 2014. Disney, on the other hand, faced a 7.5 per cent rating decline – in part thanks to higher ratings for ESPN. Numbers like these contradict the notion that online video viewing comes as an addition to traditional TV consumption, concluded Gigaom.
Another interesting research by Cisco predicted that by 2019 annual mobile data usage will grow tenfold, to the equivalent of six trillion video clips. According to Cisco, by 2019, mobile video will represent 72 per cent of global mobile data traffic- up from 55 per cent in 2014.
Share your thoughts with us by leaving a comment and you can also find us on Twitter, Facebook and LinkedIn.
Photo credit: Onefound / Foter / CC BY-SA