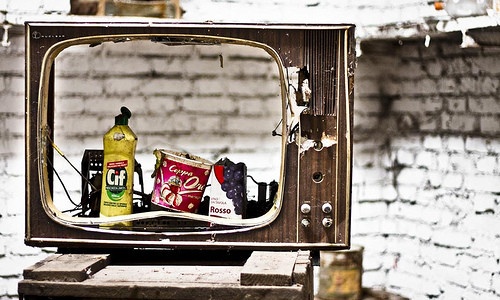 A privacy policy warning by Samsung about its Smart TV features raised questions about data collection and privacy in the digital age. Is Apple about to launch an OTT service? According to reports, the tech giant is in early talks with content production houses ahead of a possible launch of its own TV service. U.S. analysts predicted Netflix's global rollout could take a toll on the company's earnings due to content rights costs. Here's a look at the hottest TV news of the week.
Shhh…. TV's On… And It's Listening to You! (Advanced Television; BBC)
Could Samsung's Smart TV be too smart? Or too invasive? The Korean electronics giant recently issued a warning to viewers who control their Smart TV's using its voice activation feature, that personal information discussed in front of their set might be recorded and shared with third parties.
According to the Daily Beast which first published the story, Samsung's privacy policy warns its net-connected users that their TV set will be listening to people in the same room to try to spot when commands or queries are issued via the TV's remote control.
"If your spoken words include personal or other sensitive information, that information will be among the data captured and transmitted to a third party" read the original warning.
In response to the news reports, Samsung issued a statement in which it clarified that the voice recognition feature is only activated using the remote control. BBC added the Samsung case isn't the first time when net-connected TV services encounter data privacy issues. In 2013, a UK consultant found his LG TV was collecting information about his viewing habits – and LG were forced to update their software to ensure data collection was turned off for viewers who did not want to share information.
Apple Might be Going (again) for TV Services (re/code; LightReading; Quartz)
Is Apple about to launch an OTT service? The media has been buzzing about this scenario since re/code's initial report earlier this week. According to the report, Apple is in early stage talks with TV programmers about deals that would allow them to start a pay-TV, OTT service, similar to Dish's Sling TV. The offering will include bundles of programming sold directly to consumers, on Apple's own interface and user experience. Quartz added that contrary to the current Apple TV service, which takes channels paid for by customers through other means, the new product would host a variety of channels streamed through Apple. There was no immediate comment by Apple to these reports.
The technology giant has gone through previous attempts to enter the TV business – the most recent one was an attempted joint venture with pay-TV providers in order to create hardware and software offering. It seems that this time, Apple is going for TV content owners instead of infrastructure owners.
LightReading predicted that there's no guarantee for Apple's success, but the combination of higher-capacity broadband, growing demand for Internet video and flexible programming could mean Apple "should have a better shot today than at any time in the last decade".
Netflix's Expansion Could be Slowed Down by Content Acquisition Costs (Rapid TV News; FierceCable)
The U.S. based analysts MoffettNathanson predicted this week that Netflix's planned global roll-out in 200 countries could be hampered due to content rights issues in some countries. The report said Netflix plans to triple its amount of original programming to 320 hours and has just raised $1.5 billion to fund that expansion. But seeking worldwide distribution rights to acquired content, said analyst Michael Nathanson, is going to take a toll on Netflix's earnings in the short term. Last year, Netflix's content expenses totalled 59 per cent of its revenue — far ahead of cable networks. 21st Century Fox, for example, spent 45 per cent of its revenue on content, while Disney spends 42 per cent and Turner spends 41 per cent. Based on these figures, the MoffettNathanson report halved Netflix's projected earnings per share (EPS) for 2015 and 2016.
Share your thoughts with us by leaving a comment and you can also find us on Twitter, Facebook and LinkedIn
Photo credit: Funky64 (www.lucarossato.com) / Foter / CC BY-NC-ND