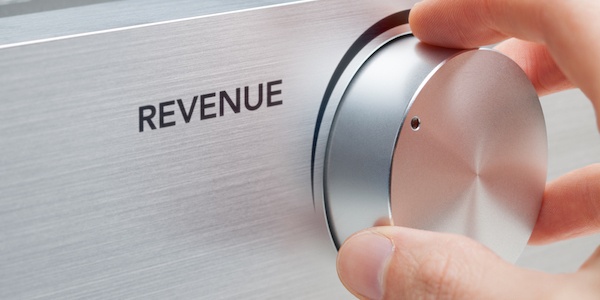 A new report from Juniper Research suggests that SVOD revenues are about to surge worldwide, while NBC the much-reported low viewing figures for NBC's coverage of the Olympic Games was offset by some stellar online ones. Meanwhile, at IBC, the industry was facing up to what can be characterised as generational change.
SVOD market set to double to $34.6 billion [Advanced Television, Rapid TV News]
A new report from Juniper Research, Digital TV & Video: Network and OTT Strategies 2016-2021, suggests that revenues from SVOD services such as Netflix and Amazon Prime are set to rocket from $14.6bn this year to a massive $34.6bn in 2021.
What's more it now estimates that Netflix itself has US subscriber numbers akin to that of leading network providers such as DirecTV and Comcast (which boast 47 million and 47.7 million users respectively). meanwhile, total TV and video data usage is projected to grow more than 500% in the same period, drive in part by the increased data guzzling of 4K services. 4K is estimated t=to account for 13% of total OTT revenues in the next five years.
However, as Rapid TV News reports, the SVOD giants are not going to get things all their own way.
"The report also offers evidence that the pay-TV industry is fighting back through so-called skinny bundles, after a period of losing considerable share to online video alternatives," it writes. "Yet more interestingly it provides some evidence of emerging threats to the dominance of Netflix. It notes that despite rapid global expansion Netflix's international subscriber growth lacks pace and that quarterly results suggested underwhelming growth prospects for subscriber numbers."
The report also airs concerns that the recent price increases Netflix has had to make to fuel its expansion are having a negative impact on the company's market share. A jump from $7.99 to $9.99 doesn't seem too ruinous to outside eyes, but the US market in particular is hugely price sensitive and there is no doubt it will put at least temporary brakes on subscriber growth.
In other words, there is a potential gap there for others to exploit.
NBC Highlights Digital Gains During Rio Games [MultiChannel News]
That the Rio 2016 viewing figures were down for NBC is a matter of some record. That they were down quite so much for a Games that was sympathetic to the broadcaster's home primetime needs is a bit more surprising, averaging a meagre 24.5m viewers over their two week run. You have to go all the way back to Sydney 2000 to find a Summer Games that performed so poorly for the network and London 2012, by way of a contrast, chalked up an average of 31.1m viewers.
But online, the figures take off.
Nearly 50m viewers, more than half of whom were under 35, streamed 3.4bn minutes of NBCU's 4500 hours of coverage. 2.71bn of those minutes were live and the total is 1.2bn minutes more then the live stream totals of *all* previous Olympics combined.
As Multichannel News writes: "As for social platforms, NBC Olympics said 160 million users were reached with Rio content via Facebook, with nearly 70 million in the 18-34 age-range, while 131 million people had 916 million "interactions" via Instagram linked to the games.
About 33 million people on Snapchat consumed NBC-partnered coverage in the U.S. with most under age 35, and more than 1 billion minutes of Olympics content was watched on YouTube, with 70% of those views by people under 35."
"America's Millennial audience is watching television across multiple screens, supplemented and fuelled by their social engagement, which in the case of Rio 2016, reached new heights across multiple platforms," commented Gary Zenkel, president, NBC Olympics.
"The 50-Year Party is Over!" IBC2016 Looks to the Future [IBC Daily News, RedShark News]
As soundbites go, it is probably the one that best sums up IBC2016 and perhaps even recent years in the broadcast industry as well.
Dominique Delport, global MD at Havas Media and chairman of Vivendi's content division, told the IBC Conference that the mass-marketing ad-based TV model, which had been a winning formula for retail for 50 years is no more. "Unfortunately the party is over," he said.
Delport said that OTT and TV Everywhere are among the technologies shaping the new direct-to-consumer world and thus Vivendi is one of the many companies investing serious money (€35m in this case) developing new content to fit the new landscape, in this case a new series of 10 x10minute 'bite-size' shows.
Elsewhere it was very much business as usual, with many of the same preoccupations that have been concerning the industry at recent tradeshows rumbling on. The 4K HDR future is getting closer (with the 8K one not too far behind), an increase in complexity of services and need for speed in launching them is driving the growth of the cloud, Big Data is becoming an increasingly vital part of a broadcaster's set-up, and personalisation of service is becoming steadily more sophisticated — much of which was encapsulated with our announcement of new features within our TVaaS solution.
Two areas really stood out for making progress though. One is the growth of IP production, which is becoming something of a stampede within the industry. As RedShark News points out though, there is as yet no agreed approach to the technology. On the one hand several manufacturers are pushing ahead with their own initiatives in the hope of establishing their technology as the de facto standard (though at least in most cases, their technology is agreeably open); on the other industry bodies such as AIMS (the Alliance for IP Media Solutions - now endorsed by the IABM) are trying to work through the issues involved.
The title of the RedShark piece, Industry Agrees to Disagree on IP Standards, tells you all you need to know about how well things are progressing.
The other area making its great leap forward is VR (and again you can read our news about a new partnership with Harmonic to exploit the technology here), which was featured not only of the IBC Future Zone this year but had established increasing colonies on the showfloor and in the conference. We've written elsewhere about the consumer momentum towards the format [link to VR momentum piece] and one thing that was very obvious in Amsterdam is that degree of interest definitely seems to be being replicated up at industry level too.
By the time we get round to NAB 2017 it will be fascinating to see how all these arguments and discussions have developed.