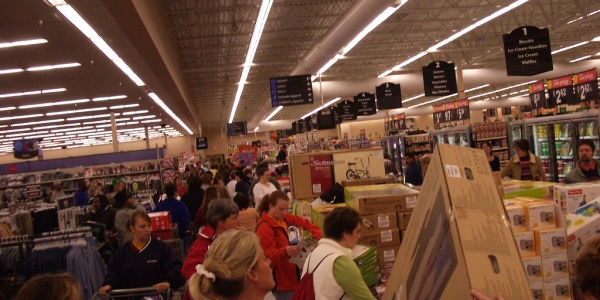 It's Thanksgiving, or, from the industry's point of view, Black Friday. All eyes are currently on TV sales figures, with what seems to be a very positive outlook. Earlier this week, U.S. media reported that Nielsen is planning to monitor usage of Netflix and Amazon video, using audio-recognition technology. In Europe, the European Commission is said to focus part of its "investment offensive" on broadband infrastructure. Here's a quick recap of what was buzzing this week.
Nielsen to begin measuring Netflix and Amazon viewership (WSJ; Fierce Cable; Variety)
In what seems to be the first independent measure of viewing on Netflix, Amazon and others, research company Nielsen, will begin measuring the audiences of these major subscription VOD (SVOD) services, providing programmers insight into how much their content is being streamed. Nielsen will conduct the research without the consent of Netflix and Amazon, by measuring the audio streams of content delivered over the Internet. Netflix and Amazon declined to comment on the plan, which was first reported by The Wall Street Journal.
According to Variety, the purpose of the new research tool is to let media companies learn about the effect licensing programming to SVOD services has on traditional TV ratings. Variety added that the new information will only let companies see SVOD viewing information for their own content — not the entire scope of what Netflix and Amazon subscribers are watching.
To learn more about the challenges of measuring audience accurately in the modern content everywhere era, take a look at our recent blog post.
The European Union to mobilize billions for broadband infrastructure (Lightreading.com; BBC)
Broadband infrastructure will be at the centre of a new "investment offensive" by the European Commission. According to Lightreading.com, the Commission will be providing seed funding of €16 billion (US$19.9 billion) from its own budget and €5 billion ($6.2 billion) from the European Investment Bank, but it hopes to mobilize further investment from the private and public sectors worth at least €315 billion ($392 billion) over the next three years. The BBC reported last month that the initiative is hoped to help create a single market for digital public service, boost rural broadband and create hundreds of jobs in the construction and telecoms industries which in turn will allow the economy to become more competitive. The BBC added that the Commission has already set targets for improving the speed of home internet connections across the region.
TV Sales frenzy ahead of Black Friday (Reuters; RapidTV News)
It's this time of the year, with hectic scenes of shoppers storming department stores and electronics outlets across the United States. Experts told Reuters that this year's TVs on sale are bigger and cheaper than ever before, with eager shoppers expected to snap them up in higher numbers than the last few years. The Black Friday forecast follows reports showing unit sales are already up this year. According to a report released by DisplaySearch, TV shipments were up in the third quarter, seeing 4% year-over-year growth, led by LCD improvement. "The market is showing some broad resiliency now, with most regions enjoying growth in the third quarter," Paul Gagnon, director of global TV research at DisplaySearch, told Rapid TV News.
We wish you a happy Thanksgiving & fruitful shopping spree during Black Friday!
Share your thoughts with us by leaving a comment and you can also find us on Twitter, Facebook and LinkedIn.
Photo credit: Johnragai-Moment Catcher / Foter / CC BY