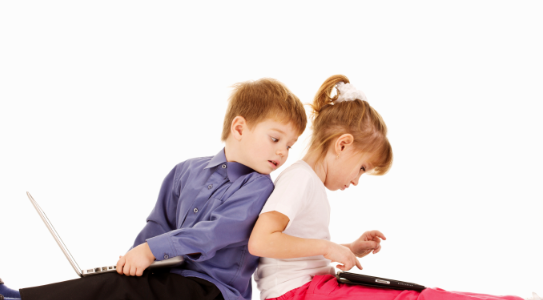 On October 24, Viaccess-Orca in association with Telecoms.com and Digital TV held a webinar entitled "Five Ways to Shape the Multi-Screen Experience".
In his introduction to the webinar, Stuart Thomson, Editor, Digital TV acknowledged that despite the growing enthusiasm for iPads, smartphones and other accompanying devices, content service providers have not yet fully engaged with the second screen trend. Thomson noted that while pay TV operators fully recognize that second screen applications can solidify relationships with consumers and offer new monetization opportunities, their attempts to develop the companion screen experience have been somewhat limited.
Ofer Weintraub, EVP of Innovation at Viaccess-Orca, offered his insights on how content service providers can fully embrace the second screen phenomenon and transform it into a new avenue for growth.
Weintraub explained the essence of second screen usage is engagement. A truly engaging viewing experience will lead to increased viewer satisfaction and pave the way to new monetization opportunities.
However, creating an engaging experience is not a simple undertaking. We live in a world in which our attention is constantly diverted from one subject or device to another. As a result, content service providers must examine how they can capture viewers' attention long enough to engage them on either the main screen or the second screen.
According to Weintraub, the answer lies in providing attractions that reach out to the viewer rather than compelling the viewer to search for attractions. Here are some points Weintraub believes do just that:
1. Provide value at any moment: Users should be engaged before, during and after choosing their content. For instance, before watching a movie, viewers are in a discovery mode, seeking to learn more about the film and how their friends have rated it. On the other hand, when viewing a cooking show, viewers will be interested in interacting with the content by browsing through similar recipes or reading comments posted by viewers.
2. Rich user experience: In order to fully engage viewers, second screen applications must be visually appealing, easy to use and above all, fun. In addition, these applications should offer viewers a variety of services, ranging from actors' biographies to interactive games.
3. Engagement = Monetization: True engagement leads to multiple monetization opportunities. This is true at all stages of the viewing experience, even after the chosen film has ended, since elements of the film still echo in viewers' minds. For example, once Woody Allen's "Midnight in Paris" has ended, engaged viewers can be offered the opportunity to book a vacation in Paris or purchase tickets to a Monet exhibit. Moreover, context-aware ads, profile-based ads and product placement can all be used during the viewing experience.
4. TV and second screen interaction: An engaging experience requires interaction between the second screen device and the main screen. This enables viewers to send interesting content they have discovered on the accompanying device to the main screen and even operate the television from the device rather than using the now antiquated remote control.
5. User-centric experience: Engagement also means personalization. Viewers should have their own home screens incorporating their personal preferences with regard to favorite content. In addition, because we live in the age of self-expression, an engaging experience must offer viewers the ability to express themselves, whether on a social network or personal blog.
Lastly, Weintraub introduced Data Enrichment and Engagement Platform (DEEP), Viaccess-Orca's answer to the challenge of creating an engaging second screen experience. DEEP enables content service providers to deliver second screen content in a new and compelling way.
DEEP is a new package of services providing an intelligent aggregation of second-generation metadata. DEEP also delivers enhanced content to the second screen as part of the content provider's' service and enables users to search for content on their tablets in an interactive magazine-like setting.
If you want to learn more about creating an engaging second screen experience or would like to listen to Weintraub's in-depth analysis of the latest figures regarding second screen viewing - watch the entire webinar here.