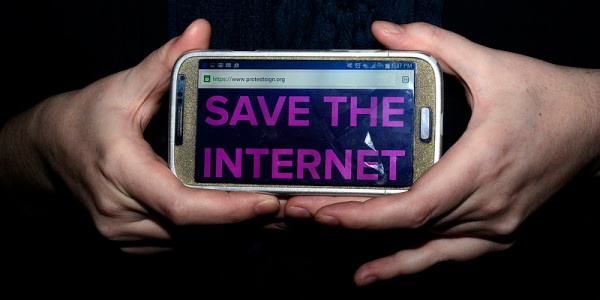 While the US has hosted the whole messy net neutrality debate out in the open with accusation, counter-accusation, and squadrons of lawyers circling Washington while the internet has gone into frequent meltdown about the subject, Europe's legislators seem to have been beavering away behind much more tightly closed doors.
The result is that, almost two years after the European Commission first put forward its proposal for a telecoms single market, an agreement has been struck with the European Parliament and the European Council to bring in strong net neutrality rules from 2016 "protecting the right of every European to access Internet content, without discrimination." [read the full press release here: Commission welcomes agreement to end roaming charges and to guarantee an open Internet]
What's perhaps more interesting for the broadcast industry though is that it has also managed to create what is effectively a two-speed internet at the same time. Here are the two key parts of the Commission's statement on the matter that highlight what it has done:
"Today's agreement also enshrines for the first time the principle of net neutrality into EU law: users will be free to access the content of their choice, they will not be unfairly blocked or slowed down anymore, and paid prioritisation will not be allowed."
And:
"In parallel, Internet access providers will still be able to offer specialised services of higher quality, such as Internet TV and new innovative applications, so long as these services are not supplied at the expense of the quality of the open Internet."
Policing that may be more difficult than proposing it, but as a justifiably pleased Commission says, the result is that the EU will have the strongest and most comprehensive open Internet rules in the world, complete with strong end-user rights to ensure that subscribers get what they pay for.
Effectively this all helps safeguard European OTT growth, which numerous reports already suggest is going to be very impressive over forthcoming years. The latest, from Digital TV Research, suggests that OTT TV and video revenues in Western Europe will reach $13.72bn in 2020; up from the $894m recorded in 2010 and the $6.34bn expected in 2015, according to a new report from Digital TV Research.
In terms of sheer numbers that translates to 55.66 million SVOD homes by 2020, up from 1.66 million in 2010 and a projected 15.29 million by end-2015.
That is just the 15 countries of Western Europe in the current environment too. While they will probably always be the richest of the member states, add in the 350m or so population from the other countries in the EU and you have a territory of 742.5m people who, if all goes to plan will be able to access 'protected' OTT services in a completely open and level Europe-wide market.
And that is potentially a very powerful incentive to investment. It's hard to think of a time when the future of OTT, especially in Europe, has ever looked more optimistic.
Photo credit: Stephen D. Melkisethian / Foter / CC BY-NC-ND