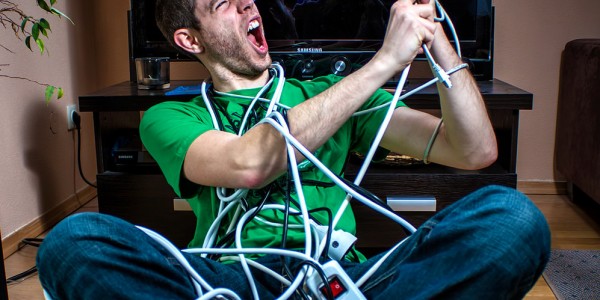 David Leporini, Viaccess-Orca's EVP of marketing, products and security, contributed his industry knowledge and insights to a feature in the March issue of IP Television magazine, which explored the challenges and opportunities facing IPTV networks.
The feature, entitled "Setting the Standard", focused on the enormous growth experienced by IPTV networks in recent years, and also assessed efforts to implement standards across the sector - including analysis and comments from leading industry executives.
Having grown from small-scale deployments by telcos looking to protect their revenue from cable and satellite competitors, IPTV networks are now nationwide operators dealing with the requirements of a variety of managed and OTT services.
At the same time, customers are demanding increased portability and availability of their content across a range of devices, placing demands on interoperability and quality of both service and experience.
Asked to what extent standards guarantee interoperability and QoS/QoE (Quality of Service /Quality of Experience), David had the following to say: "QoS/QoE can be achieved, as shown by existing proprietary ecosystems as the Apple one, by other methods than standardization (e.g., vertical integration or de facto standards)."
"One of the primary goals of standards is certainly though to enable interoperability. By defining technical specifications such as protocols and interfaces that all players could follow and implement, it seems logical that connecting various building blocks should just work."
"However, standards developed in industrial standardization bodies usually rely on proprietary technologies, are not necessarily free of charge and are generally adopted on a voluntary basis."
On the subject of user experience, David said it should be the cornerstone of TV Everywhere solutions: "With the objective of delivering content to a heterogeneous set of devices (smartphones, tablets, PCs, STB, OTT box, game consoles, Connected TVs), many of them being not controlled by the content service providers, every step simplifying interoperability should be leveraged."
"We believe adaptive bitrate streaming formats to be a technology foundation onto which service differentiation can be built, and that MPEG-DASH along with Common Encryption (CENC) standards should become the main content streaming protocol addressing simplification of required streaming capabilities (adapted to standard Web servers with no need for dedicated equipment) and interoperability of DRM (standardization of content encryption of multiple DRM signalling)."
Asked whether content security and interoperability are compatible across differing devices, David said content security, along with CAS, DRM and related security services such as security renewability, serve two major needs: enforcing the business agreements between content service providers and content/rights owners, and enforcing the service business rules as defined by content service providers.
"We believe both needs are and will remain strong areas of innovation and differentiation facilitating new type of business agreements and enriched content services," he said.