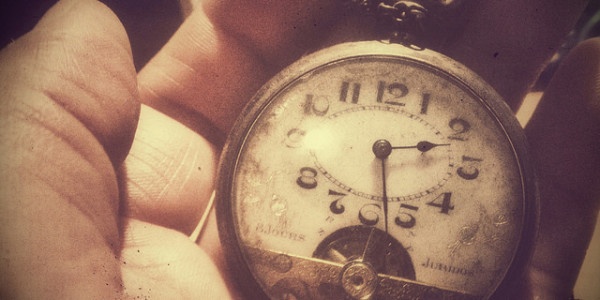 2015 started with the launch of the Apple Watch – triggering excited reactions by geeks and fashionistas alike. What can this new device do? As cnet puts it, the watch is all about communications, fitness and notifications. It provides access to iMessages, emails and photos. It functions as a mobile phone - gives users the chance to accept or reject calls – and then talk to their sleeves, just like a bodyguard on duty. Other important features include payments, access to maps, and a whole range of means to track health and fitness data (like heartbeat, distance, etc., although most recently it was reported that tattoos seem to interfere with the watch's ability to track the pulse). Last but not least, it comes in many colours and a variety of band materials and a luxury version for very rich Apple fans. As Apple puts it - selecting a watch is very personal.
Like any new device or service, there are obviously some downsides. First and foremost, only owners of iPhone 5 or newer versions can operate the new wonder, and the watch depends on the iPhone for many of the functions, like uploading apps. As the device doesn't have a GPS receiver, functions like maps or distance tracking data aren't operational without having the iPhone nearby.
While some of the reviews of the watch were raving, and some more on the tepid side, it's clear that this is only the first stop in the connected device's journey to take a more dominant part of the way we live. Currently, wearable devices are still highly a niche: according to a 2014 survey only 9% say they own a smart watch and just 7% report having a smart wristband. But as the wearables' popularity is likely to grow, we can already explore the possible applications of such a device to the TV world. Functions like payments, remote recording (currently the Apple Watch connects with Apple TV devices for this purpose) and notifications about a new series or a promotions – can create many new services and offerings.
The watch has one more very important feature for us. It's personal. It's all about the owner – all about me. The band fits my wrist; it tracks my pulse, and the apps logins are stored only on my device.
To understand these possibilities better, I think we need to leave the Apple Watch for a minute and zoom out to connected devices in general. Connected devices such as cars, home appliances and irrigation systems, all have one important thing in common with the TV world – the ongoing desire to make the day to day experience as intelligent, personal and convenient for users as possible.
This interesting video is a great introduction to the connected devices and Internet of Things sphere. It makes one think about what we are really gaining out of these connected devices? Do they make our lives more convenient and efficient? Help us become more social – or stay glued to our devices instead of looking around? Another point illustrated in the video is the DIKW pyramid (Data, Information, Knowledge, and Wisdom) which demonstrates the importance of information in connected devices: the more these devices know about each other, and about the user, the smarter they are in operating things simultaneously.
[embed]https://www.youtube.com/watch?v=sfEbMV295Kk[/embed]
This brings us back to the Apple Watch, and to a very important aspect of connecting devices - apps. The apps play a key role in making the watches more than a fashionable, expensive device to show off with at the gym. Apple Watch is running on an operating system called Watch OS – and developers have to optimize their apps for this OS in order to make them to work. Designing clever apps with a winning UX is crucial for our industry as well – apps that can run on multiple devices, personalize the experience, and make the content discovery journey an easy and engaging one – are key factors in the evolution of TV Everywhere.
At TV Connect we introduced the next generation of personalized TV experience: Voyage apps for cross-screen engagement. It's a new personalized solution adapted for a multi device world, which includes features that keep the TV and connected devices personalized.
Whether you think about the purpose of connecting devices, or the way they work - imagining the line that stretches between the 1.5 inches watch screen and the 50 inches TV set isn't always obvious, and this is what we have to design in an effective way. If we do it right, the unseen layer of information which exists around these different devices opens many new and exciting possibilities to make the TV experience better. And now, take off your watch, put your phone on flight mode, and immerse yourself in a thriller, a documentary or a classic comedy.
Photo credit: Chris, photographe de Nice (French Riviera) / Foter / CC BY-NC-SA