In part one of our look at the challenges of measuring the audience accurately in the modern content everywhere era, we looked at some of the problems and weaknesses inherent with the old style, panel-based methods of audience measurement. The rather pertinent question is what systems will replace them?
The two organisations probably doing the most pioneering work in the field are BARB in the UK (whose Project Dovetail we looked at briefly in part one) and the Coalition for Innovative Media Measurement (CIMM) in the US. Indeed, CIMM has established seven criteria for effective cross platform measurement of audiences, which starts with the reasonable assumption that panels of viewers alone are too small to capture fragmented media behaviour, but possibly still have a role in calibrating data and providing estimates of duplication of content consumed across media channels .
Using Return Path Data is seen as key according to CIMM, as is the guidance that not only should measurement be as passive as possible across all media but must also take place at the individual as well as the household level (arguably the household level of dataset is more useful when trying to correlate viewing data with other research such as grocery purchase).


Measurement of ads and content needs to be separated across all media; thus enabling the accurate calculation of "ad impressions" across different platforms and technologies, which is all felt to be particularly important due to the growth in ad targeting and the interest in rollout of new technologies in VOD such as dynamic ad insertion.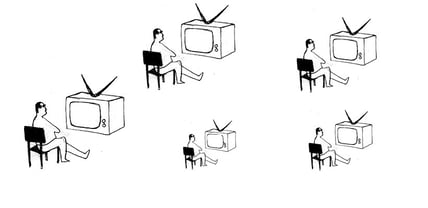 Then it's all about making sure the same metrics are aligned across multiple platforms and that the right metadata is used and embedded firmly in the analytics to tie content and statistics firmly together.
Much of it is common sense, but given the stakes involved and the importance of avoiding duplication, it is good to make sure that all the Is are firmly dotted and the Ts definitively crossed.
comScore's Project Blueprint illustrates what is possible and has been developed with the CIMM and broadcaster ESPN to track video, audio and text across five platforms: TV, radio, computers, smartphones and tablets by combining big data with panel measurement from four overlapping data sets. It couples individual level TV viewing data obtained via Abritron's Portable People Meter device, a wearable that detects and logs hidden audio signals carried in TV and radio programmes, with STB viewing data taken from over 5 million US households. It will likely be opened up as a fully-fledged service after (hopefully) successful completion of a current final round of tests.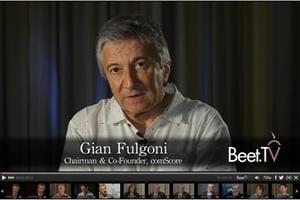 comScore Opens up "Project Blueprint" to the Industry - Beet.TV
Meanwhile, the big gun in the US, Nielsen, is in the process of adding viewing on mobile devices to its C3 TV ratings stream which covers three days of time-shifted viewing. Demographic data from Facebook and Experian will be layered in to produce census-style mobile video measurement with viewing on PCs and laptops folded into the point sometime next year. And in the UK, BARB has deployed a new measurement technique that captures panelists' viewing on iPad and Android tablets. This is even accurate enough to be able to pinpoint when it was first used in the wild when, in mid-August, a BARB panelist watched an episode of Guy Martin's 'Passion for Life' on the 4oD app on an iPad.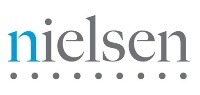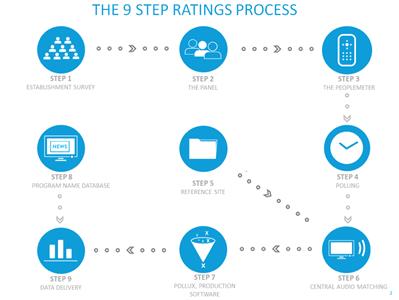 The 9 Step Ratings Process - Nielsen TV Audience Measurement
This kind of granular metric that can dive right down to the individual viewer level is hugely powerful and a real step change for the industry. Having spent the past few years providing broadcasters with the tools to maximise and enhance viewer engagement at the individual level — with our COMPASS Content Discovery Platform and our DEEP Data Enrichment and Engagement Platform— we are delighted that soon it will be possible to accurately measure the impact they have. In fact, it's hard to think of a more powerful sales tool…