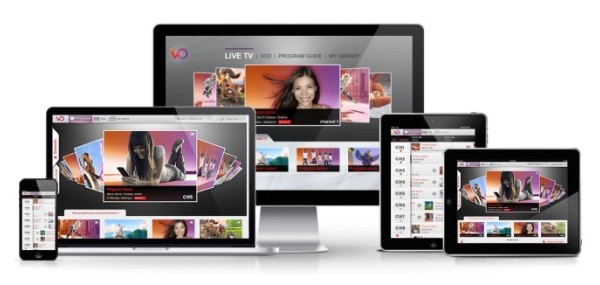 If you want hard data that points to the increased importance of multiscreen platforms, then there's no shortage of it around, with a blizzard of new and topical studies being published and reported on in recent days. For example, according to Multichannel News, research firm Ovum estimates that this year's FIFA World Cup was available to a global viewership on 5.9bn screens, with 57% of them being PCs, tablets or smartphones.
Elsewhere, cloud specialist Akamai says that 6.87Tbps of video passed across its servers during the Netherlands vs Argentina semi-final alone, while Twitter reports that 672m Tweets were sent about the tournament as a whole, with the Brazil vs Germany semi-final producing 35.6 million Tweets. Meanwhile, as an example that can be comfortably extrapolated out across the developed world, Kantar Media's syndicated study, futurePROOF, estimates that 45% of all British adults now have a tablet compared to 32% a year ago. Indeed, Ovum reckons that there are close to 4.7bn devices worldwide now capable of streaming live and on-demand video.
TV Everywhere is not just a zeitgeist-friendly marketing label; it's a genuine description of what is happening. Television is becoming ubiquitous and is now genuinely available everywhere.
For broadcasters, operators and content service providers all this represents a hugely significant market; one that they have a robust and mature toolset to chase. Solutions such as our TV Everyehere, RiGHTv, COMPASS and DEEP are capable of offering a unified back-end to providers along with a suite of off-the-shelf applications that can boost viewer engagement and give them the immersive user experience they demand at the same time.
But what is obvious from spending any time in the conferences surrounding the industry over the past few months is that there is rapid evolution under way and that transcoding linear channels and streaming them over IP is only the first stage in providing the value-add most consumers are now looking for. Transmedia commissioning is the latest buzzphrase, a model where everything from supporting websites featuring exclusive content to dedicated Twitter feeds is built into programming from the start. In other words, it is not merely about premium content but rather the enhancement and amplification of user experience.
Only recently, in its first commercial deployment with Orange Cinema Series (OCS), our award-winning DEEP (data enrichment and engagement platform) solution was selected to enhance its subscribers'experience of the not-to-be-missed fourth season of "Game of Thrones". DEEP enriches the TV experience via an intuitive UI that allows users to explore thousands of unique and automatically created digital magazines about movies, TV shows, actors, and many other topics related to what content service providers may have in their video inventory. It can be part of the discovery process, the viewing process and the exploration process that occurs post-viewing, extending the multiscreen experience far beyond any linear timeslot it may occupy.
In many ways, this finally fulfils the long-held promise of multimedia. HBO's Voyeur project might be six years old now, but it still presents a master-class in what can be achieved and provides a jumping-off point to consider what a new generation of transmedia productions can achieve. The Transmedia Storytelling 101 lecture notes on the BBC Academy website also represent a fascinating glimpse into the potential future of an evolving industry.
For the present though, the FIFA App for the World Cup is a good illustration of the extra mile that is being traveled to catch eyeballs in the live environment. It not only streams live video but also allows users to choose their own camera angles, view highlights and integrates data analysis into a fully-featured, white-labelled, second-screen offering. It became the most downloaded sports event app in history with 22m downloads just after the group stages, and, while the final figures have not yet been tallied, it is likely to have put on substantially more downloads since.
The challenge for technology providers is no doubt to keep up with the viewer expectations that result from all this activity
By the time the next World Cup comes around in Russia 2018, it will be interesting to see how much has changed, not only in the sheer volume of viewers and viewer engagements, but also in the many different ways that fans will be looking to consume their television everywhere.