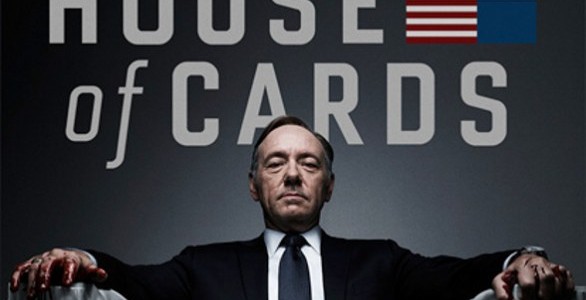 This Friday, February 1, Netflix will be trying to rewrite the TV playbook. Again.
With the debut of its original program "House of Cards," based on the BBC's 1990s political thriller, Netflix is playing a different game than it has in the past. True, producing original content is not new to Netflix, which is responsible for shows such as "Lilyhammer" and the revived "Arrested Development" planned for May. But this time is a bit different.
The reasons? Here is how we see it:
Top notch talents: With Kevin Spacey as the star, David Fincher as the director and Beau Willimon as writer ("The Ides of March"), this show has the potential to give a fair fight to HBO-caliber original programming.
Full season available from day one: Challenging the traditional TV model in another way, Netflix will make the entire first season available from day one. This way, viewers can enjoy the whole season without those annoying week-long, and sometime even month-long, hiatuses between episodes. This novel approach means that the creative team no longer needs to plant cliffhangers at the end of each episode just to keep people interested. Using its OTT model, Netflix has been able to break the conventional season standard and is no longer restricted to the traditional broadcasting content distribution model.
Money, and a lot of it: Netflix paid $100 million for the exclusive rights to this production and ordered two seasons in advance. In addition, Netflix refrained from intervening in any aspects of the production, thus allowing the creative team the freedom to do their best to make this show a hit. In another novel approach, Netflix based its bid for the show on the huge amount of data they have on their subscribers' viewing habits. Ted Saranados, Netflix's Chief Content Officer, recognized that political thrillers, as well as the films of Kevin Spacey and David Fincher, have been doing very well on their service and was convinced that Netflix had a strong case for spending such a large amount of money on this program.
Personally, I am excited about this "The House of Cards" production, especially since I am a fan of the original British show. Still, the program's success might prove to be a double edge sword, as Netflix is dependent on the same content creators with which it is competing in deals such as this. In fact, the producers originally planned to sell the rights to HBO or a similar company and approached Netflix thinking that it would be interested only in the post-television broadcast rights. By competing with its suppliers, Netflix could face a price hike next time they negotiate rights with content owners.
I don't know about you, but I can't wait till Friday!
Excellent additional coverage can be found in the following:
Good article by Ryan Lawler from Techcrunch:
Netflix's House Of Cards Could Be The Best Show You Won't See On TV;
Good overview and interviews with cast members from CNET UK: