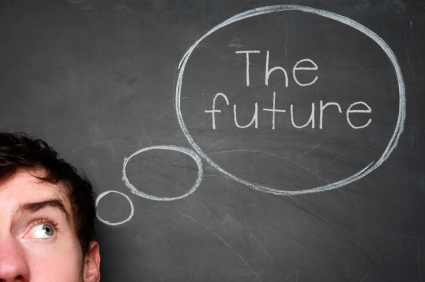 The living room, once dominated by TV, has changed dramatically in recent years. From a TV kingdom, with viewers glued to the screen, the living room has been transformed into a room full of screens – iPads, smartphones, and laptops – all fighting for viewers' attention. Viewers are no longer passive couch potatoes, but have become an engaged audience that is tweeting, SMSing and IMing while still watching the TV show on the main screen.
This new reality faces operators with a major challenge in maintaining their central position. But fear no more! We are happy to present to you the first part of "Rules of Engagement: The Operator Survival Guide."
Obvious and Not So Obvious Changes
Remember when you had to wait anxiously for the show you liked to be broadcast on TV? Those days are gone! The opinions and concepts regarding viewer engagement have shifted radically in the last few decades. Before the idea of TV Everywhere was even a flicker of the imagination, viewers would wait for hours or even days to watch a program of their choice, which was shown in a predetermined time slot. Later, they would talk about the program with their friends and peers, some would also wait to purchase magazines or other periodicals to get more background information about the program, and refer to those publications when later discussing it.
Not anymore! People now have different expectations. Enabled by advances in mobile technology, viewers have come to enjoy multitasking and have become more demanding than ever before. Power has shifted from the hands of the television industry to the viewers themselves - power to the people!
Power to the People
Viewers are now smarter and expect more. They want their questions answered immediately. "Where is this actor from?" "Does this town actually exist?" "Is this based on an actual event or on a book?" "Where can I purchase a similar outfit?"
They seek instant gratification while watching the program, be it receiving answers to their questions or being able to express and share their thoughts, the demand is to have it here and now.
"Persocialization"
The modern viewer wants to be satisfied on both a personal and social level: "persocialization," as we call it. People seek ways to share their opinions through various existing platforms such as social media and blogs. They want to share their thoughts as well as hear what their community has to say. Unlike decades ago, communities are now global. Being able to engage with others worldwide simply adds to the thrill, because viewers no longer feel isolated. They can share all the ideas that run through their minds as the program unfolds.
Excitement is the key
Viewers are also much more sophisticated than they were 30 years ago and it takes a lot more to excite them. One way to do so is to make their experience of video content consumption more entertaining by presenting it in a story-telling manner. This way, they can jump from content to content the same way they jump from thought to thought, allowing them to consume the content in a less linear and more contextual way. All these attitudes, expectations and facts need to be taken into consideration in order to provide a good content service.
To Be Continued...
Check back soon to learn more about how less linear and more contextual content comes into play for operators providing a service. Further episodes in various forms, such as webinars, additional blog posts, and more are coming up. Stay tuned!
Meanwhile, enjoy the video clip, and check out the slideshow below that was used in the TV Connect 2013 presentation.
Watch the 6 min short interview with Haggai's Barel- Have a sneak peek inside the Operators Survival Guide- Episode One session.