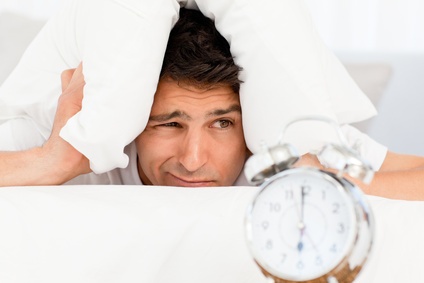 Remember when people thought OTT was just the latest flashy fad? Remember when it seemed extravagant and over the top?
Well, OTT now holds incredible promise for new business models. The seemingly unstoppable rise of Netflix, despite its recent pricing blunders, is a cause for concern for many throughout the content industry. Yet the perceived risk of Netflix taking your money is just the other side of the opportunity coin. Whether you're a broadcaster, a content service provider, or a network operator, OTT delivery is an essential -- and urgent -- topic to tackle.
Consider this your wake up call!
Disruptive OTT business models, such as the Netflix phenomenon, could surprise us all by taking decades to really prosper. Indeed, we've all seen dozens of OTT failures over the last few years and the diagnosis is always the same: the business model just doesn't fly. Remember Joost? Many current deployments of OTT models by TV operators are still defensive and don't drive revenue. Closed broadcast and walled garden managed networks could still be delivering the bulk of premium TV content for many years to come.
However, even under this lackluster scenario, the OTT investments of 2012 will be recouped. Why? You might ask. Because OTT is also about reaching multiple devices seamlessly, something that users and subscribers are rapidly growing to expect. Through Adaptive Bit Rate streaming, OTT technology is the best way to get as much capacity as possible out of the existing network bandwidth, something that is going to be in short supply over the next five years or so.
The CTO of PCCW in Hong Kong stressed that monetization is both "the key challenge and the biggest potential reward for operators to reach with OTT. Technology like virtualizing the STB into devices is now clearly a Capex and Opex reward, where STB management used to be a challenge".
He went on to say that "OTT clearly represents a huge opportunity for local players like PCCW. We can add a lot of value as subscriber accesses content by packaging, promoting, profiling on devices, location, demographics, usage etc. as well as providing a single subscription."
It would appear that OTT has moved beyond the me-too services that some TV operators initially threw up to reduce churn. That early application of an OTT model is still in use and OTT video delivery does still reduce churn by extending the reach of service through different networks onto multiple devices.
So even though, for a number of operators, there is still a defensive element to their OTT strategy, now OTT is also being pitched as an entry-level service for people not yet willing to get the full satellite offering. OTT is again a two-edged sword, both defending against churn and acting as a carrot to entice new customers.
The advantage of pre-integration, which brings rights management together with streaming and a great UX is that shortens the time-to-market, which is very important in an industry where first time movers have a decisive advantage. In other words, upstarts might as well just turn around and go home. Above all, it is crucial to remember that opportunities for revenue sharing exist between different combinations of broadcasters, content owners and operators, and will open up new horizons for everyone.
Want to learn more about OTT? Download our OTT white paper.