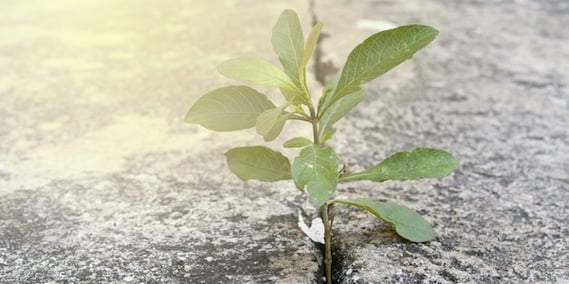 All around the world, Pay-TV operators find themselves being squeezed by the multiple pressures of increasing competition bought about by new entrants into the market, rising consumer expectation, spiralling content costs, the ongoing challenge of accelerating technological progress, and more. Faced with this perfect storm, what are the best routes to a safe harbour and the strategies that will help them thrive over the forthcoming years?
Exclusive content is king: original content
When Amazon announced in 2012 that its offshoot Amazon Studios was going to start developing its own in-house content for its own SVOD service there was a certain amount of skepticism in the industry. A move to shooting all productions in 4K in 2014 attested to its desire to make sure that content was high quality, and a succession of awards since (Emmys for 'The Man in the High Castle', Oscars for 'Manchester by The Sea', and more) has more than proved its worth.
Likewise with Netflix and, of course, the SVOD giants can also sign exclusive deals on episodic content as well as anyone else can.
One interesting strategy that is developing to combat this amongst Pay-TV is the rise of the co-production. Co-pros have long been a staple of high-end programming amongst traditional broadcasters, especially for expensive high-end drama or documentary, but they are increasingly being used in this field too. Witness the recent deal of a $250m multi-year co-production announced between two of the biggest players in the field, Sky and HBO.
For another look at content delivery in OTT environments, click here.
Exclusive content is king: sports?
While there is a sense that the pre-eminence of sports is perhaps in decline as drama gains traction amongst the Millennial audience in particular, for the moment it remains the most popular exclusive rights strategy amongst broadcasters and operators. Speculation that sports rights inflation was going to ease was somewhat dented, by BT paying £1.2bn for European soccer rights in the UK until 2021, proving that the telcos still have deep pockets and are willing to spend the money.
What was ground-breaking about the deal, apart from the 35% price increase over the previous one, was the promise to make clips, highlights, and even the finals available for free on social media. Which, ironically, is another increasing area of competition for Pay-TV on the sports front. As Facebook and Twitter close increasing amounts of live streaming rights deals they are starting to move aggressively into the space, as illustrated by Italy's Lega Serie A, specifically tailoring TV rights packages to appeal to prospective bidders such as Telecom Italia and Amazon.
For more on this subject and the pressures that are building up in the market, read our blog post Is Sport's Dominance of TV Coming to an End?
But it's worth highlighting one quote from that article provided by Ampere Analysis director, Richard Broughton "Failure to engage younger consumers in sport means being trapped in an unsustainable scenario of escalating rights costs against a backdrop of a declining or stagnating audience base."
OTT Partnerships
Given the increasingly app-based nature of smart TV ecosystems, it is comparatively easy to offer OTT content from an established provider as part of your own package. Comcast's Xfinity X1 service is a good example of this, offering apps such as Netflix, YouTube and Facebook (the latter an increasingly important content provider in its own right) its development might have reduced profitability but led to a fairly swift gain of 160K net subs and X1 is licensed in turn to operators such as Cox and Charter.
Orange's launch of La Clé TV is another good example of this, the streaming dongle launching in July 2015 and having 350,0000 users and growing in France. This has since been productized for general availability as the VO Cast stick.
Mergers & Acquisitions
The arrival of Netflix and Amazon has proven disruptive enough that it has torpedoed the business models of some providers, leading to opportunities for mergers and acquisitions and revenue growth by the simple expedient of scale. Boxer Sweden, for example, was purchased by triple-play operator Com Hem in September 2016 for €138.3 million, bringing with it 527,000 subscribers.
This strategy can be adapted, of course, to content production. Not many deals are of the scale of NBC Universal's $3.8 billion purchase of Dreamworks Animation, but buying an independent production company with a solid track record is a legitimate route into owning your own content.
It also applies to the acquisition of new technology. AT&T bought Quickplay in the summer of 2016 to help ensure the success of its DirectTV Now launch with the new acquisition's TV Everywhere expertise. Quickly already powered several AT&T services, so the deal bought both the infrastructure and expertise that built it in house. The new service attracted 200,000 subscribers in its first month of operation.
Future Strategies for Pay-TV
We are, of course, on the cusp of change in many areas of the industry and beyond as he connected society evolves. There are a myriad of opportunities lurking just over the horizon for new business models that trade in 'intelligence' — from eEducation to eHealth, smart living and the IoT. Converting them from buzzwords to revenue streams is going to be one of the major projects of the next decade.
One thing that is certain though is that it is the telcos that are currently in prime position to leverage the power of their broadband and mobile assets to create 'intelligence' in their pipes. Pay-TV operators are vulnerable and need to focus on differentiating their content via offering deepening OTT services and looking seriously at vertical or horizontal expansion.