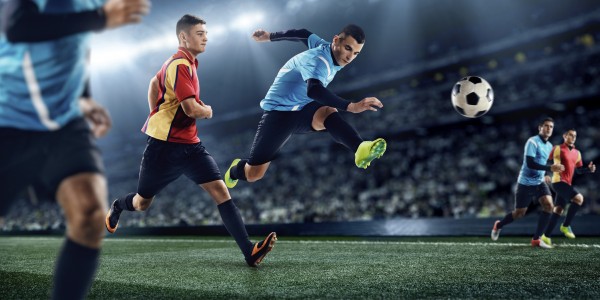 International news and business media have been drawing attention to our successful efforts to combat the unauthorised streaming of live matches at the World Cup in Brazil.
Newsweek, International Business Times and TorrentFreak have carried stories about recent results of Viaccess-Orca's Eye on Piracy campaign which seeks to monitor and fight the pirates who are threatening to undermine the sports content industry.
Since the start of the tournament, our Eye on Piracy security solution has been monitoring every match to detect illegal steams – identifying their source and websites – and sharing the information free of charge to organisations that have registered to receive regular updates on campaign progress.
Between the start of the World Cup on June 12 through to June 28, we had sent out 2,000 takedown notices to sites featuring unauthorised streams, with a 35 per cent takedown rate before the games being illegal broadcast have ended. "A success rate of 35 per cent is pretty decent indeed, considering that the notices have to be sent and processed in a very small time frame," commented TorrentFreak.
It's also been pointed out that VO's success rate was higher on social media sites. Over the course of the first ten days of the tournament, we issued 150 takedown notices to Twitter and Facebook pages, as a result of which 51 per cent of illegal links to games on the latter were removed.
Citing other headline findings from the campaign, the media reported that the highest number of notices issued in the early phase of the tournament occurred on June 16 when 644 were sent out. They also noted that the most pirated game over this period was Belgium's match against Russia on June 22, when we were able to confirm that an audience of 471,541 viewers watched illegal streams.
International Business Times made the point that while such an audience seems large, it's just a fraction of the viewership for authorised transmissions. For instance, it said that the Mexico v Brazil game on June 17 was watched on ESPN and Univision by 4.2 million and 6.8 million viewers respectively.
While unauthorised streaming is a growing problem, IBT reported there has also been a rise in the number of sites that stream legally, giving the example of the United States game against Germany for which ESPN's WatchESPN app registered 1.7 million concurrent viewers. The title said that audience traffic was so huge that the feed was briefly dropped.
You can still join to receive the remaining reports in the campaign: