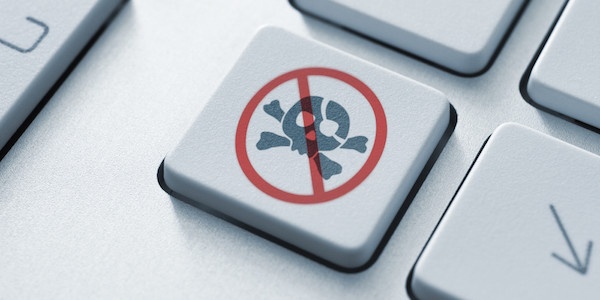 There is a dichotomy right at the heart of modern broadcasting. On the one hand broadcasters need to give consumers what they want, which is the ability to watch television whenever they want, on whatever device they want and wherever they are. Technically, this is nowadays all very feasible. The difficulty lies in picking apart those threads and making sure that premium content remains secure even though it is being routed across multiple networks to multiple devices in multiple formats.
It has never been more important to secure that content too. As rights costs for premium content continue to spiral upwards, driven in part by the entry of the big telcos and major OTT players into the already crowded broadcast space, so methods of piracy have become more sophisticated. And as we detail in our recent white paper, peer to peer protocols are increasingly being adapted for live streaming, making modern video piracy — and the fight against it — very much a realtime endeavour.
The figures are alarming. During last year's soccer World Cup 20 million fans watched games on illegal websites. Meanwhile, this year's last episode of Season 5 of Game of Thrones became the single most pirated TV show ever, TorrentFreak estimating that it chalked up 1.5 million downloads in the first eight hours after broadcast.
Happily, the tools to combat piracy are evolving swiftly. Multi-DRM platforms that can deal with the accelerating proliferation of devices and platforms, unified CAS solutions that feature cardless and card-based systems in a single package, and emerging cloud security technologies are all powerful weapons in the struggle against illegal activity. They don't just fight piracy, they prevent it happening in the first place; and the better the system that broadcasters have in place the better the level of prevention offered.
Our second panel session at this year's IBC, Protect and Serve: Securing content and satisfying customers in a multiscreen world detailed their operation and examined how broadcasters can provide customers with the services they need while continually securing content in an atmosphere where piracy is constantly evolving and innovating in turn.
The panel, chaired by Rob Gallagher, Director Research & Analysis Media & Entertainment at Ovum, with Chem Assayag EVP Sales and Business Development at Viaccess-Orca, Ron Paans, Technical Director at M7 Group and Kieren Portley, Vice President, Studio and Spanish Production at ESPN, was lived streamed courtesy of our friends at LiveU, but you can watch it again here.

Photocredit: Bloomua/Shutterstock