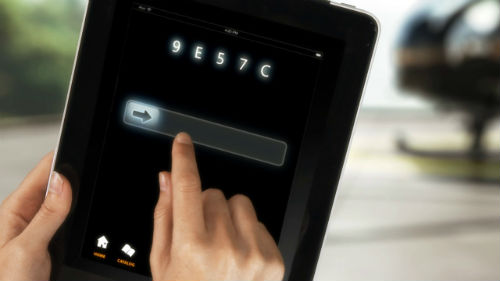 Some big news on the content protection front. With our acquisition of the Secure Player business from Discretix (now rebranded as Sansa Security), we've significantly strengthened our ability to cater for customers' ever-growing appetite for second-screen services.
Brett Sappington, Director of Research at Parks Associates, in his recent TV Everywhere report, highlighted how important this move is in today's market: "Security is a differentiator that is growing in importance among TV Everywhere solution vendors. The move to mobile devices has increased the attention on security issues due to diversity of mobile platforms. Security for Android-based platforms in particular has proven to be a challenge for operators. Today, only a handful of companies offer products and expertise in content security."
Secure Player, a multi-platform media player, will enhance Viaccess-Orca's content protection offering for Android™ and iOS® tablets and smartphones. A hallmark of the Secure Player is that it enhances security without compromising the user experience.
Secure Player, now called "Connected Sentinel Player", will be integrated into VO's Connected Sentinel solution, which is a key element of our Voyage end-to-end solution for multiscreen. These days, protecting premium content distribution and consumption is becoming increasingly complex and in order to create a rich and differentiated offering, content services need to support a wide variety of business models. Maintaining a position of trust with content owners requires intricate rights management and protection of content; from distribution through consumption across every device type.
Secure Player features digital rights management (DRM) for premium VOD and live content. It enables providers to offer branded services to the full range of connected mobile devices, with a very short time-to-market. Key benefits include superior video playback, optimized for mobile devices; quick and easy deployment; full localization support with subtitles and multi-audio; and robust security for quick content owners' approval.
VO's CEO Francois Moreau de Martin described our latest acquisition as "a leading" content protection product for mobile devices, pointing out that the company was constantly looking for ways to improve and enhance its security solutions "to better meet our customers' unique requirements".
Discretix CEO Coby Sella believes the acquisition of Secure Player by VO will contribute greatly to the growth of the product, as its existing and future customers "will benefit from VO's global presence, scale and proven capabilities in the OTT and Pay TV markets". Discretix clients, as featured on the company's website, include Telecom Italia, Singtel, Vodafone, Digiturk and D-smart.