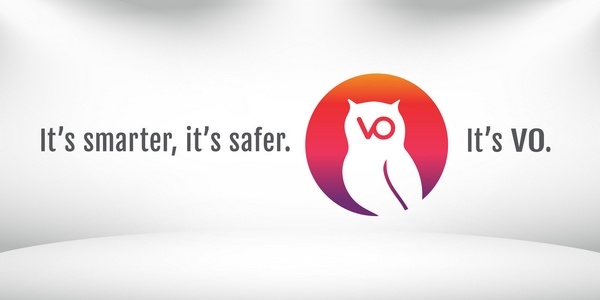 We've got a lot of news to share in the run up to IBC2016, from a new tagline that summaries the aims of the company, to new products and ways to ensure that operators can monetise the latest technologies on the market. It's going to be a busy Amsterdam!
So, first things first, click here if you want to make an appointment to come talk to us at the show. We're at our usual site on Stand 1.A51 in Hall 1, and you can read the official IBC preview press release here. It does not feature everything we will be showing in Amsterdam — we have some interesting surprises up our sleeves — but it gives you a good flavour of where we are heading with some of our key products and solutions and what directions we might be majoring on in the future.
First off, that new tagline. You'll see the phrase 'It's smarter, it's safer. It's VO.' all over our stand. We probably don't need to say too much more about that, our heritage in securing content and producing robust systems that allow operators to maximise their competitive advantage speaks for itself.
This is vital, especially as the industry moves further into cloud-deployment. Smart, safe, secure environments are going to be key for both consumers and service providers, requiring data and experiences to both be managed and protected extremely carefully.
So, what will we have on show? New features for our ground-breaking Voyage - TVaaS cloud-based television solution for a start, more specifically advanced analytics and monetization capabilities. Indeed visitors to our stand will be able to see a demo that will highlight the integration of a new HTML5 Web player into the TVaaS solution which effectively enables pre-roll multiscreen advertising.

TVaaS
With concern over the security of premium 4K HDR content growing, we will also be showcasing a set of premium content protection technologies for 4K UHD HDR HEVC-enabled STBs that are already being deployed by Orange. These couple together our Adaptive Sentinel technology, which is a unique, dual card- and card-less, software- and hardware-based conditional access system (CAS), with unified CAS and DRM agents for Live and VoD content. Added to this is the proprietary Viaccess Security Environment (VSE) executed in the trusted zone of the chipset. Together they ensure the highest level of security required for the most premium of content. These new quality standards will be tested through a catalog of content including live, sports, and more than 300 titles on demand in Ultra HD from the marketing of New Livebox and available from the commercial launch.

VO Streaming Device
Actually one of our most significant new products that we will have with us in Amsterdam is also one our smallest; the VO Streaming Device. This is a powerful device offering a seamless, connected, and secure television experience. The portable Wi-Fi device plugged into the TV's HDMI port is controlled and managed from mobile and tablet applications, displaying content on the TV such as: Live TV, catch-up TV and VoD. It boosts operator's TV multiscreen revenues and allows them to have a full control over the content delivered from the Dongle to the viewing screen.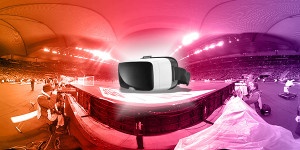 Virtual Reality
And lastly, but by no means least, we will be showing our Virtual Arena platform for 360-degree VR content. While the pictures are stunning — a legacy of insisting on using UHD content — this is not just a mere beauty show either. Instead we will be highlighting the potential of the platform in terms of data collection, and the degree of targeted advertising that can be made possible by leveraging the multiple sensors involved in a VR environment.
What's more, the Virtual Arena platform is a pre-integrated ecosystem designed to accelerate the deployment of a fully immersive TV experience on consumer-grade head-mounted displays connected to a smartphone. It's available here, it's available now, and, it goes without saying, it is also smarter, it's also safer. In other words, it's VO.
We will have more to say and more for you to see at the show too, but we're keeping it under wraps for the moment. Suffice to say though that IBC2016 is going to be a very interesting event all round. In the meantime, make an appointment to see us on Stand 1.A51 in Hall 1.
See you in Amsterdam!