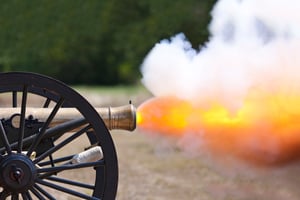 As effective countermeasures against peer to peer networks have taken hold, so social media piracy — the sharing of live streams via Facebook and Twitter in particular — has taken off. Operators don't have to be helpless though.
One thing that has become obvious to anyone monitoring the increasing attack surfaces of online video piracy in recent years is that everything has changed. A landscape once dominated by BitTorrent and infamous mega-aggregator sites such as The Pirate Bay has evolved dramatically as piracy has shifted from being effectively catch-up TV to being a live event.
Driven in part by a cultural shift away from movies and towards Triple A television shows, illegal streaming has become the vector of choice for many looking to access pirated content. And its move to a live paradigm has led phenomenally well-organized gangs to extend piracy's reach and influence into the world of sports.

And from the first big illegal streaming event, the Mayweather vs Pacquiao fight in 2015 which announced the concept of streaming via Periscope to the world, to the recent World Cup in Russia where millions watched matches illegally via feeds advertised and linked to on Facebook, social media has been at the forefront.

The Growing Problem of Illegal Streaming
When we first talked about the Mayweather vs Pacquiao fight in May 2015, we reported that as many as 10,000 viewers were watching one Spanish-language stream of the $100 pay-per-view event on Periscope. We also added that Periscope was notified of 66 streams of the fight by rights holders, with just under half of them taken down.
Three and a half years later those figures seem almost laughably small.
This Summer's World Cup was probably the most analyzed event yet when it comes to measuring the scope and the scale of illegal streaming. We generated our own reports which you can access here for all the detail, but in summary:
Between 10-20% of all World Cup viewing took place online

Links to illegal live streams of matches ramped up considerably over the course of the competition

The number of Facebook links alone almost trebled during the course of the tournament

All in all, 40,713 links to illegal streams were detected

Social media played a critical role in piracy during the tournament, with a total of 14,615 links for the three most popular social media networks, representing 41,371,139 viewers.
If that sounds like a lot of people, it is, and the 41 million figure only counts the viewers via social media networks, who accounted for just under a third of all links. The entire illegal audience will have been much higher, potentially well over 100 million. And the sobering fact is that when we conducted similar research during the previous football tournament in 2014, we estimated that the total illegal audience was around 20 million.
Live sports streaming on social media
The reasons why illegal streaming is expanding and expanding on social media, in particular, are primarily threefold:
The growing availability of faster broadband is ensuring that pirate streams can be accessed with a picture quality that can be close to indistinguishable from the legitimate streams

Video is increasingly being placed at the core of social media platforms' business models due to its ability to monetise content with pre- and mid-roll advertising

The platforms themselves have been designed from the ground up to spread information quickly — and largely unchecked — across themselves via an interlocked cloud of hashtags, likes and shares
It is a perfect environment for video piracy to thrive. The question has to be what are the social platforms doing about it? This is not taking place on the free open internet , but in what are effectively gated communities, which operate under their own strict rules and algorithms.
The answer reveals a patchy process governed by automated tools that are less than 100% effective.
Twitter says it responds to takedown requests from rights holders but doesn't hunt for clips or provide the same sort of matching service. YouTube, meanwhile, has what is referred to as a 'matching service' called Content ID. This works by analyzing the video streams on its servers with reference streams uploaded by rights holders: if it finds a match it sends up a warning flag.
Facebook's own technique for doing this is called Rights Manager and works in a similar way, offering owners the options of takedown or monetization. As part of the company's first Transparency Report released in December 2017, the social media giant revealed that 479,329 requests for the removal of content were made that year. In that same timeframe 3,748,014 items were removed (requests can list a single post or file but can also contain more items), all of which works out just over 10,000 per day.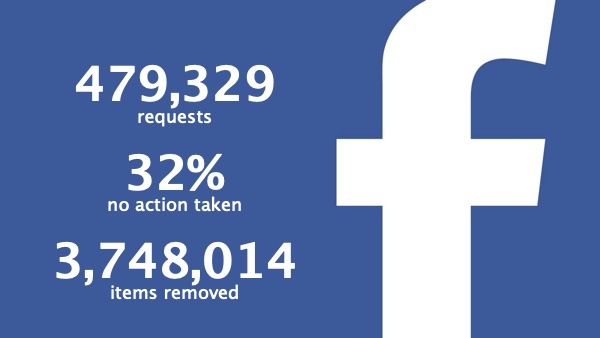 However, the report also reveals that no action was taken in response to nearly 32% of the requests. It fails to mention why, just stating that: "If a report is complete and valid, we will act promptly to remove the reported content."
The problem also gets worse when you start examining what is going on inside some of Facebook's groups. A Business Insider report over the summer examined movie piracy in particular on the platform and uncovered a range of groups with names like "Watch Free Full Movies HD" which had huge numbers of members (it currently stands as over 80,000) and were operating very much in the open. They were sharing more than just links too, with some movies being hosted on Facebook's servers.
And while the BI report concentrated on movies, live sports streaming groups on Facebook are growing in number. The group Live Streaming: All Sports TV, for example, has 35,000 members, while another group that changes its name to highlight the next event its carrying and has a focus on Asian and Indian cricket matches has 79,000.
Facebook says the onus is on rights holders to report an infringement, which is part of a familiar pattern of pretending it's just a helpless platform for user content when it suits its purposes. But there is a definite feeling that it could, perhaps, be doing more about the situation.
"Under the Digital Millennium Copyright Act, Facebook isn't liable for copyrighted material being shared on its platform, so long as it takes swift action when contacted by the rights holders," says the Business Insider report. "But the ease of access to pirated movies on Facebook raises the question of whether Facebook has a civic responsibility to do more, and rights holders and advocacy groups have criticized the company over its inaction."
Social media piracy: taking action
An Ovum report suggests that the global spending on TV and video anti-piracy services will rise 75% from 2017 to $1bn this year, all of which will lead in turn to a reduction in lost revenue to 13% of the total recorded. It sounds like a lot, but this is actually down from the 16% figure of 2017. And with each percentage point worth in the region of $2.88bn, that is a saving of $8.64bn and can be considered to be money well spent.
The key takeaway though is that social media piracy on Facebook, Twitter, and Reddit is very much on the rise. Content can be shared with blinding rapidity across social media platforms because that is what they have been engineered to do. And while the social networks are putting, in some cases at least, tools in place to help guard against copyright infringement, the systems are imperfect. From fake news to Russian trolls to hate speech, social media, on the whole, has many issues with content, and it would be a very optimistic viewpoint to assume that its tools alone will help protect content from being widely and rapidly shared across its networks.
As Hervé Lemaire, CEO of LeakID, put it in our first report from the summer's football: "None of the current well-known anti-piracy tool suppliers has taken into account the importance of Google deindexing. On top of that, social networks are not sufficiently protected. Facebook and Periscope have not really addressed sports events protection programs.
On average, according to Lemaire, for a major sporting event such as a Champion's League football match, Facebook links will represent around 30 to 40% of the illegal links and YouTube something like 20%.
"By closing down 100% of those links, we clean a significant portion of the piracy landscape," he says.