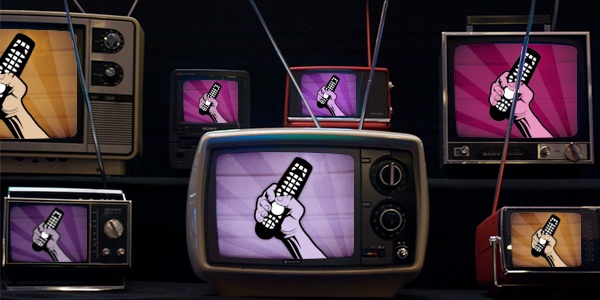 There was lots of interesting debate at London's recent Connected TV World Summit —but one panel in particular interested us: 'How Time-Shift And On-Demand Is Evolving, And The Challenges And Opportunities That Await'.
We've blogged recently about the importance of time-shift to viewers, and how to many it is the very definition of convenience (read more here: Astonishing 282% Increase in TV Everywhere Viewing) so anything with 'time-shift' in the title is going to attract not just our attention but that of the industry too. As a result there was not only lots of debate between the panellists but lots of insight on display as well.
At the beginning the panellists, a mixture of vendors, broadcasters and OTT platforms, were all asked what kept them awake at night, and here's a brief summation of the answers:
Customer attitudes to technological change and/or resistance to progress
How to safeguard and maintain audiences for content
How to improve the user experience across very different segments of the markets: from baby boomers to millennials
The half life of content getting shorter
The implications of the smart home and how to ensure content —possibly at 4K —can be streamed around it
Our own Alain Nochimowski, EVP Innovation Senior Executive, provided the following:
"How can I help my customers stay on the edge of innovation? The world is moving very quickly and no one can predict what the world is going to look like in five years time. One reason for that is the impact of the cloud, which is accelerating the path of innovation for the OTT players. The potential there is the same as that which Facebook brought to the Arab Spring, it really is a revolution happening before our eyes."
Like many revolutions, however, it doesn't seem to be happening everywhere at once at the same speed. One of the fascinating things to come out of the panel discussion was the importance of a two-speed approach: one that delivers innovation quickly for a younger audience and more slowly for an older one; and one that can cope with distinct cultural variations across countries that result in big variations in opt in rates.
In Germany and the Netherlands, for instance, consumers are apparently wary of personalised user interfaces, and there are even legislative barriers to overcome.
As Daniel Hesselbarth, Product Innovations TV & Broadband, Unitymedia Kable, pointed out:
"German regulation says that you can make a private copy but it has to be individual for each customer, which means that if we built a network PVR we would have to do individual physical copies on the hard disc for each customer. It's technically feasible but it's not efficient."
The consensus was that the holy grail of a universal device enabling people to watch what they wanted when they wanted with no barriers is possible, but that the legal and regulation wheel is taking time to catch up. There was also some pointed discussion about the prospect of broadcasters becoming simply 'dumb pipes' as they strike more deals with the likes of HBO to include their content in seamless EPGs. However, it was felt on the whole that broadcasters provide a reach that is crucial to OTT and that the current situation is very much a win/win for both sides.
The presentation of content is important and as long as there is a presentation layer, broadcasters are a long way from being a 'dumb pipe'. Indeed, the current situation is a fantastic opportunity.
Alain Nochimowski summed it up nicely:
"Content is king but providing context is queen. With the upcoming advent of the smart home and more, I think operators are uniquely positioned to make the most of context and monetise that aspect."
Watch the complete panel here:
Panel: How Time-Shift And On-Demand Is Evolving, And The Challenges And Opportunities That Await
Wish to see VO's latest innovations? Meet us at IBC 2015.