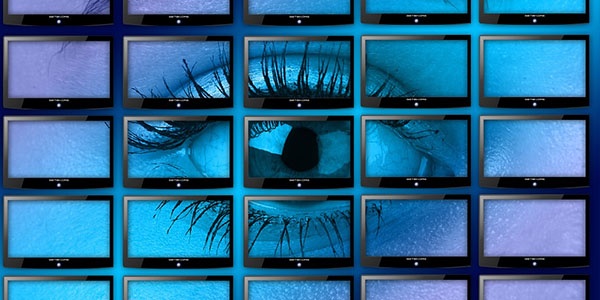 If Content is still truly King, then that King is growing every day.
One of the byproducts of the growth in TV Everywhere and OTT services has been an enormous increase in the amount of television content required to service all these new channels. This has taken a trend that had already transformed the landscape of the industry over the past few decades and accelerated it to previously undreamt of levels.
Taking the UK as a brief example the amount of primetime content available has increased enormously as the number of channels has expanded, rising from 12 hours per day in the 1970s to 2400 per day now.
Of course there are numerous +1 channels included in there, repeats and rotations, but even if we sadly accept that only 5% of that prime time programming could genuinely be tagged as 'premium content', that is still 120 hours per day and 10x more choice that the consumer is now faced with every evening. And that's just one pay-TV provider in one market. Add in OTT, Video on Demand (VOD), Catch-up Services and more, and the figure spirals very quickly out of control.
It Costs to be The King
Meanwhile, the amount of original content being produced is increasing with major global internet distributors, such as Netflix and Amazon, now following the traditional transformation path towards becoming premium content companies
The problem for them and others is that that 5% or so of premium prime time content is becoming more expensive all the time. Netflix is planning to spend $6bn on content, both original programming and acquisitions, in 2016, or close to double 2015's outlay. Amazon.com significantly boosted spending on original video content in one recent quarter alone, shelling out more than $100 million in the period for original productions it has in the pipeline. The company is expected to spend $4bn on content in 2016.
And content rights, notably sports rights, are skyrocketing. Deloitte estimates that we have had double digit inflation in the area of sports rights for several years now? Back in the UK, Sky and BT Sport paid a record £5.136bn for live Premier League TV rights for three seasons from 2016-17 – the figure representing a 70% increase on Sky and BT's previous £3bn deal and meaning that Sky is paying over £1m to screen every match. And, in Spain, Telefonica's Movistar has signed a €2.4 billion agreement with Mediapro to screen additional matches from La Liga and Champions League.
Where Televisium Comes In
Broadcasters and pay-TV operators are therefore in a bind: they have increasingly expensive content that is increasingly covered by the sheer volume of material available via a number of different channels to the consumer.
This is where Televisium comes in; the new, incredibly valuable element that forms when we marry content and context together.
What we need to do is be able to let the viewer do two things a) find the content they want and b) find the content we've just paid a small fortune to acquire. We do that via a content discovery platform like our own. This uses a sophisticated combination of different content discovery algorithms, each employing slightly diverse methodologies, to offer personalised recommendations and UX to the viewer.
The ultimate goal is to be able to predict what consumers want to see next with a vanishingly small error rate; to be able to marry diverse data sources and contextual information (everything from the device they're using to the weather around them) and using unified data layers stretching across all their media consumption to deliver them their own, personalised service nested in a fully adaptive UI tailored to their needs.
Real Life Not Prediction
An important point to make is that this is not some vague, new age prediction of the future: this is happening in the here and now.
Agile companies get this, they understand that all the talk of a changing televisual landscape at conferences and tradeshows comes from looking out of the window not trying to second guess the future, but the industry is not necessarily populated by agile companies. There is much legacy equipment out there tied in to legacy attitudes that act as a drag on change.
There is a problem here though, one that we can characterise as traditionalism versus modernism. Traditional technology vendors are addressing the incumbent market by only incrementally moving towards the cloud, not fully embracing the multiscreen content consumption revolution.
Meanwhile, the modernist online video platform vendors mainly focus on internet publishers and ad-based business models. They progress by only incrementally moving towards premium content and pay-tv content services. They consider content security as a commodity and have little or no experience in security management, rarely even mentioning the complexity of multiscreen/DRM and piracy handling.
What is really required is a fusion between the two: a service powered by the new Televisium that unites the traditionalist and the modernists, that brings together content and context in a TV Everywhere environment, and that swiftly and cost-effectively allows operators to roll out new services. These in turn will allow viewers to mine the immense volume of data and programming that seeks to overwhelm them and allow them to see what they want, when they want.
What is really required is TV Everywhere as a Service (TVaaS); a complete, cloud-based service powered by best in class products that brings together RiGHTv service delivery platform to provide the content and COMPASS content discovery and personalization platform to provide the context (and includes Connected Sentinel DRM to secure the service).
Content and context together - Televisium might be a fictional element, but it has significant real world benefits.
To see how our Voyage - TVaaS can work for you, please head to www.tvaas.com and sign up for a free trial.