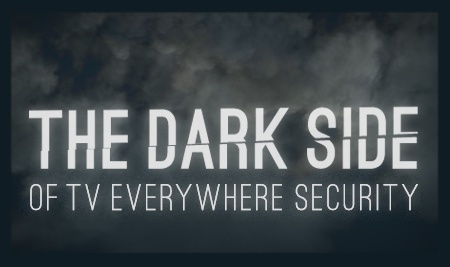 TV Everywhere offers viewers many different options for enjoying their favorite movies and programs on any smart mobile device, keeping subscribers happy and engaged. Pay-TV operators all over the world are realizing they must start making this emerging technology a part of their offering, in order to provide value to their subscribers.
However, believe it or not – the multiscreen world is not all full of wonders.
Besides focusing on providing high-quality content, attention must also be placed on security issues and risks over content consumption on multiple devices. The Dark Side of TV Everywhere Security is one that viewers must also be aware of before taking part in activities that could compromise their devices, subscription accounts, and their sensitive personal information stored within the accounts.
We've previously written about the endless battle between OTT and content piracy. In the case of the new TV market landscape, content owners and service providers must deal with risks and vulnerabilities of a global magnitude that wasn't even imaginable a decade ago.
The highest security risks are in live TV gateways, embedded streaming, P2P communities and subscription communities. Viewers are unaware that they run the risk of privacy exposure by using one or many of the more than 300,000 existing malicious second screen apps. The malware from these apps can gather personal and handset information and then set up a botnet to the user's device among other risky behavior capabilities. Viewers in North America appear to be most affected by data breaches and security incidents, often falling victim to malware and hacking. Due to security concerns and the safety of consumer data and devices, operators, content owners and service providers need to broaden their usual conditional access for the sake of supporting multiple video formats and DRMs. Extra measures should also be taken to protect the content itself, as well as the software and the hardware of the device(s) being used.
For a deeper understanding of illegal delivery, risky content consumption and the main vulnerabilities for content owners and service providers, have a look at our new infographic that features some of the outstanding facts of "The Dark Side of TV Everywhere Security":
Click the infographic to enlarge:

Click here to learn how you can secure your video content with VO's secure video player.