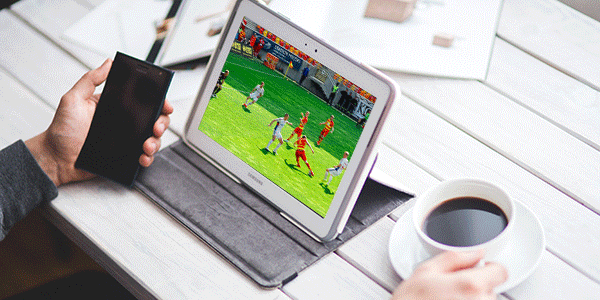 I wouldn't want to predict the future, but what we are seeing is, by offloading the undifferentiated heavy lifting of maintaining and procuring technology hardware, broadcasters are able to spend more time and money on generating new content and delivering that content to viewers in new ways.
A great example is the work Canal+ is doing. In order to bring a rich multimedia experience to their sports coverage, Canal+ launched a football application for mobile on AWS. The application gives Canal+ subscribers the ability to watch a replay of the main action from football games, provides expert analysis of the French Championship games and broadcasts interviews with the coaches and players. Using the cloud Canal+ is giving viewers the ability to watch sports action and follow their favourite team wherever they are. In the near future this type of use of mobile will be far more ubiquitous.
What I can say is we can see more broadcasters using the cloud in the future. There is a natural alignment between broadcast and the cloud. Currently broadcasters tend to have spiky resource utilization that requires them to build for peaks to handle large events, such as for the Football World Cup, Olympics, etc, but goes underutilized the rest of the time. The cloud's pay-for-what-you-use model and elasticity address these issues and reduce broadcasters cost structures significantly.
We will also see the cloud enabling the rise of smaller, individual broadcasters. For example we see each sports team creating their own dedicated TV station to give fans worldwide a week long engagement with the club instead of only the few hours at game day. Take for example a football club like Liverpool FC who makes use of AWS to power Liverpool FC TV, an approach that is rapidly spreading to other clubs.
- Attila Narin, Head of Technology and Solutions Architecture, Amazon Web Services
Check out the complete eBook presenting 2020 predictions, and the blog post:
---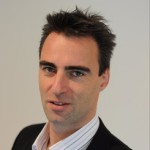 About Attila Narin
Attila Narin is the Head of Technology and Solutions Architecture at Amazon Web Services, Europe, Middle East, Africa (EMEA).
Attila has a passion for innovation and working with customers on the technical and business aspects of cloud computing. He has been with Amazon since October 2004 and currently leads the Solutions Architecture team at Amazon Web Services that is helping companies across EMEA move to the cloud. Before his current role, Attila was one of the key members of the Amazon Elastic Compute Cloud (EC2) team, managing the design and delivery of many of the features currently available in Amazon EC2. Attila joined Amazon initially on the retail side where he helped develop various algorithms in the context of Personalization. Prior to joining Amazon, Attila held several software development and leadership roles at Microsoft and served on Bill Gates' Executive Strategy Team building innovative prototypes. Attila holds a Computer Science degree from the University of Florida.