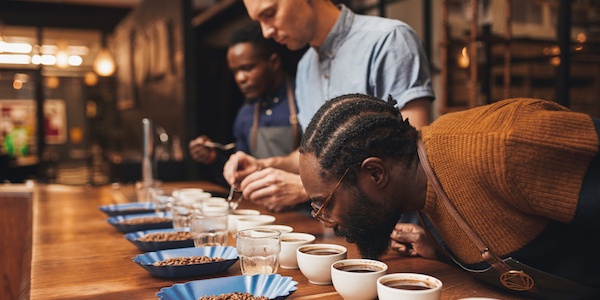 From wine, to coffee, and now to content. Guy Bisson, Research Director, Ampere Analysis, on the growing importance of the Content Connoisseurs. They're young, they're engaged, they're tech-savvy, and they also see OTT as just as relevant, if not more, than traditional broadcast.
One question that still gets asked an awful lot in this industry is: will the younger generation carry their TV behaviours with them into the adult world of long work hours, mortgages and the temptation of the sofa and a bottle of wine and switch to a traditional lie-back TV viewing experience?
Behaviour changes with age. I'm generally first in line to suggest caution when basing views on isolated sub-groups of the population. The old conference fall-back of an opinion based on the behaviour of the children of media executives will be well known to many. But, nonetheless, there is strong evidence that a fundamental shift has already occurred, not just amongst the young, but among adults in their 20s and 30s. Yes, Millennials both young and old are driving significant change.
At this point it's always necessary to insert a disclaimer…you know, the sort of thing you see at the beginning of every listed-company's financial results presentation, so here goes: I am not saying that linear broadcast TV is dead, I am not saying that Netflix is going to take over the world, I am not saying every traditional channel, platform and distribution business is doomed.
With that out of the way, then, what am I saying? Quite simple that there is an increasingly significant segment of the adult population that is engaging with TV in an entirely new way, yet is not being fully engaged by many operators today. While not necessarily rejecting the old (yet), their behaviour shows that they have fully embraced Subscription Video on Demand (SVoD), Over the Top (OTT) and non-linear delivery and that they have very specific content and entertainment demands.
The implications for a gradual shift to the cloud for at least some content are obvious. It's not just that this group wants to engage with TV in a way that is currently best facilitated by OTT delivery, but also that OTT is now on the verge of rivalling traditional broadcast as an accepted primary means of broadcast. Operators like the UK's Sky recently said it saw OTT now as almost equal to satellite and as providing an opportunity to expand into new markets. At the same time, content owners are increasingly looking to OTT as a way to go direct.
In many ways, today's next-generation viewers are already showing the path by which the even-younger generation can be engaged as they start to age. The key to capturing the younger millennials is right in front of you…and may be much closer to you than you think.
Most pay TV operators have yet to fully engage this segment of the population. At Ampere, we call them the 'Content Connoisseurs'. Content Connoisseurs are young, wealthy, highly connected and very engaged with content, this sociable and trend-setting segment is a key target for subscription products. They like pay TV, but they like SVOD and on-demand services even more.
Many traditional pay TV operators are so busy running scared of the new competition, that they don't see the opportunity that these players present. Content Connoisseurs are crying out for someone to give them a next-generation TV bundle. They are already creating their own, mixing multiple SVoD services, streaming music services, premium channels and free catch-up platforms into an entertainment bouquet that allows them to access the sort of content they want in a way they want to consume it. They have different content preferences to the traditional pay TV buyer and they watch TV is different ways. A wider content offer that is not so focused on sports and the very latest movies (although Content Connoisseurs still like both sport and films) is also key to the mix.
The implications of not beginning to address this group right now are wide-spread. Content owners and distributors, channel groups, public service broadcasters, pay TV platforms and the technology companies supplying them are all impacted.
Let's run through a few of those groups. Content owners and distributors are increasingly being pulled in multiple directions. TV players both new and old are calling out for global rights and the underlying fear of biting the hand that feeds you remains strong. At the same time, technological changes and the opportunity to shift content into the cloud mean there are new ways to reach consumers directly. Direct-to-consumer plays should work well as part of the next generation bundle, but the balance remains a challenge.
Channel groups face a similar problem. Direct-to-consumer options are being explored by some, but for channels, moving content to the cloud and going direct-to-consumer is viable as an add-on to an existing channel portfolio, not as a replacement for a linear strategy. This is increasingly important as pay TV platforms look towards the skinny bundle and push back on carriage fees.
But moving to a cloud OTT delivery system also allows channel groups with control of their own content to explore opportunities in markets where they otherwise wouldn't be active through traditional carriage, and to exploit their library beyond traditional programme sale and syndication.
At the coal face, though, are the platforms themselves. They, after-all, are the interface with the consumer. Platform operators need to satisfy the needs of their more traditional customers with the need to acquire and retain customers from the new TV customer base and segment. At the same time, they need to maintain and satisfy the business needs of their suppliers who themselves are looking outward at the emerging competition as both an opportunity and a threat.
So where does all this leave us? In many ways, everything and nothing has changed. Whether the content comes from a cloud, a transponder or a transmission tower is of no relevance. Giving the customer what they want is, and always has been, the key. With the changes in the industry over the last few years and the new players pushing into the OTT space the challenge is to embrace the opportunities that to date have been called 'threats' and converge around a common goal: delivering great entertainment.
Download the report 'Capturing and Keeping the new TV Consumer' here.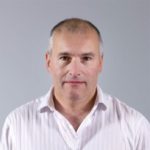 Guy Bisson has more than 22 years' experience as a leading entertainment market analyst with a specialisation in the global television business. He is a regular speaker and moderator at many of the World's leading entertainment business conferences, a frequent media commentator and author of numerous reports and research articles on the business and strategy of the television industry. In recent years, Guy has had a particular focus on quantifying and forecasting the impact of OTT television on the traditional media players and has written a series of ground-breaking reports on the topic. Guy previously led the television research practice at Screen Digest and IHS and is now Research Director of Ampere Analysis, a London-based research company with a focus on television and new media that is combining, for the first time, big data analytics, consumer research and industry analysis (www.ampereanalysis.com).