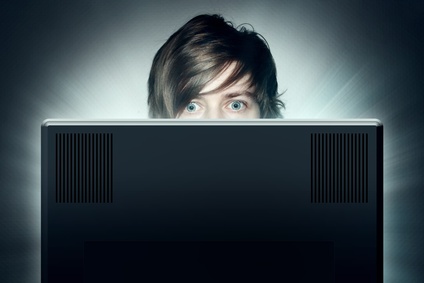 Sadly, unlawful peer-to-peer (P2P) redistribution of live video programs is now the fastest growing form of web piracy. The content most frequently redistributed is sporting events, and you know what? That's just not playing fair.
Remember the 2011 UEFA semi-final soccer match? (If not, think of Real Madrid vs. FC Barcelona in El Clásico). During that game, Viaccess-Orca monitored more than 30 streaming channels using popular live P2P software with some of the channels attracting audiences of over 30,000 end-users! A simple calculation shows that there were some 900,000 potential viewers who managed to watch and enjoy the riveting game—for free.
The world of web piracy is a dynamic one. If you would like to learn more about piracy, we highly recommend that you review the surprising findings that Google and PRS for Music recently published as part of their in-depth piracy investigation: Click here to download.
Too busy to read a Google report? Want the Cliff's Notes? Here it is- revenue. It's all about revenue.
In addition to being illegal, piracy represents a constant threat to content service providers' revenues. If the service providers' revenues are compromised, then the value of the content itself is also in jeopardy. Service providers who aren't able to protect the content they deliver, won't purchase premium content forcing us all to live in an eternal loop of Seinfeld reruns.
But protecting premium content against increasingly skilled hackers, who continuously deploy new forms of piracy, is a challenging task that necessitates innovative tools as well as a sound piracy management approach.
We at Viaccess-Orce provide our customers with advanced security monitoring and transparent communication. Every 24 months, we deploy new security policies and security product generations, including the legal protection framework required in order to identify and enable operators to take legal actions against pirates. Likewise, we have recently enriched our anti-piracy arsenal with new, state of the art services that can tackle emerging forms of broadcast piracy, namely, card and control-word sharing.
By leveraging cutting edge and dynamic threat detection and reaction methods, piracy management has ushered in a new era in content protection. Content now enjoys the same protection that can be found in the computer safety and online payment industries.
Now, Viaccess-Orca is proud to introduce its latest innovation- the P2P Tracker, a new service offered to operators that is able to detect illegal peer-to-peer redistribution of live programs thereby halting the rise of the fastest growing web piracy trend. Viaccess-Orca (VO) enables content service providers to assess threats, including:
Peer geolocalization data
Available channel listings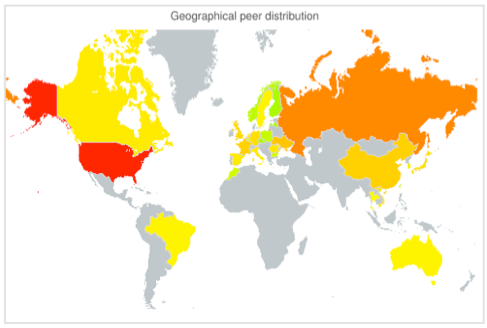 Using the information collected by the P2P Tracker, as well as additional analyzed data, content service providers can now measure risk levels and take appropriate actions to manage piracy threats.
So it's a good thing that the P2P Tracker is ready for launch!
The tracker was first tested during the last Africa Cup of Nations (CAF 2012). A live service pilot was deployed during the Cup with several controlled network peers in order to achieve fast and accurate detection results. Each of these controlled peers performed its own P2P tracking and periodically sent its results to a master measurement consolidation server.
The initial trial was performed on February 8th 2012, during the Semi Final game featuring Mali vs. Ivory Coast . By tracking the online activity before the game, some 25,000 peers were detected from one streaming channel that used a popular live P2P software. Another trial, performed during the final game, succeeded in locating more than 30,000 (!) peers that were active during the match and a total of over 20 streaming channels.
The equation is quite simple: the more information on piracy activity in the hands of content service providers, the more secure the content becomes. The more secure the content is, the greater the content value.
Want to know more about our new P2P Tracker service? Come visit us in our stand (A51, Hall1) at the upcoming IBC 2012 event!