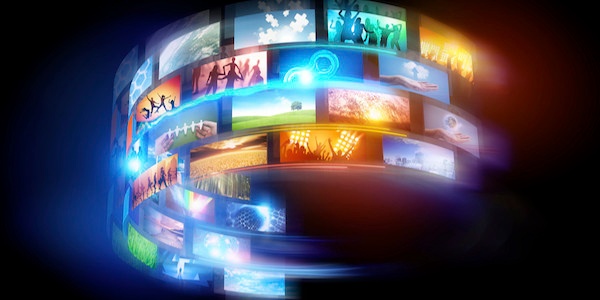 Buried deep in the French film archives of the Institut national de l'audiovisuel, there is a remarkable 1947 film showed Parisians walking around their city watching live TV broadcasts on tiny mobile screens.
It's not real of course, it was a conceptual piece (though the sequence where a man is almost run over by a car while he is focused on the screen in his hands is remarkably prescient), but it shows that the dream of TV Everywhere and the modern multiscreen television ecology that we now enjoy has been a long one and stretches all the way back to the years just after the wake of the Second World War.
We've come a very long way since the zoetrope, a motion picture projector consisting of a drum containing a set of still images that creates the illusion of motion, was patented over 150 years ago and gave the public their first view of moving images.
And, what is more, we're going to travel a very long way — possibly even the same sort of distance — in under a tenth of that time to come.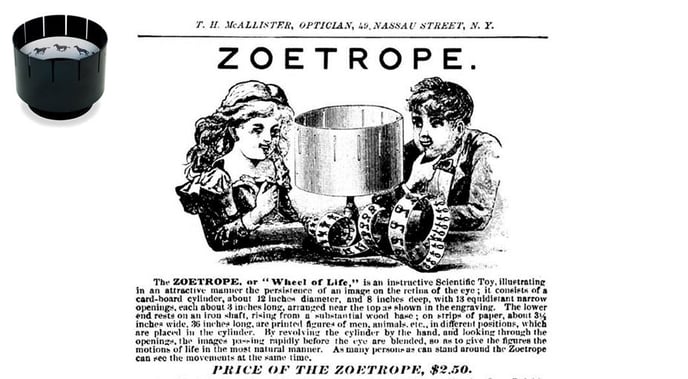 In other words, the next decade is going to be full of surprises.
So what sort of thing are we going to see? Well, to begin with, display devices are going to evolve dramatically, and not just in terms of greater and greater resolution. The future is about so much more than just 8K, it's about 'datimacy', a compound word that unites the concepts of data and intimacy together: devices not only get smaller but at the same time they start to know more about their users. Almost some sort of a paradox – as the devices get smaller they know more about you – the user.
The screens that we use have evolved dramatically over the past decade, they have transitioned from the large TV set in the living room, a 'dumb' box and immovable object watched by everyone at the same time, to the portable, shareable tablet that can switch profiles and accommodate many users at different times.
From there they have further mutated into the personal in the shape of the smartphone: a device that is always with the user, always connected, tailored to his personal needs and where identity is protected by PIN or thumbprint. This is morphing further to the wearable, a technology which is still in its early stages of development: the watch or the pair of glasses that are worn all the time are the first examples of it.
Next will come the truly wearable: devices integrated into cloth and (just) beyond them we will see the introduction of 'bodyvices', onboard devices integrated into the human body that will completely disrupt the TV industry over the course of the next decade.
'Bodyvices' will be part of the Internet of Things (IoT): always connected, always on, and part of the 5G driven future networks that will envelop the human environment. By aggregating data from nano sensors and connected devices — both internal and external — they will form a real-time understanding of their surrounds and the way their host interacts with it. Furthermore, they will be capable of creating direct stimuli to the body and the brain.
In a mere ten years' time, a TV Bodyvice could be able to create a viewing experience by directly stimulating the parts of the brain in charge of image processing and, perhaps, even the centres that process emotion. The result will be a dream-like reality experience, with advanced connectivity even facilitating two way communications between 'broadcaster' and audience. And the huge amount of data that it will be able to compile — both internal and external: emotional state, history, behaviours, health profile, news, financial factors, season and more — will mean that it will be able to anticipate our content needs with 99.99% accuracy.
As a result, some of the questions that currently dominate the TV industry, such as formats and codecs, will become irrelevant. Even content production will become increasingly virtualised — if we are directly stimulating the neural cortex do we really need to be so 'analogue' as to film real actors with cameras? Indeed, while content remains king even in the new digital and virtual spaces, does it still have to be created by human beings at all?
All this raises many questions, particularly ones regarding ethics, health, regulation and security. Indeed is there even going to be a private realm left anymore?
I first gave the presentation that this blog post is based on at TV Leaders Summit in Cannes in May 2015 in front of an audience of TV industry leaders. By the time I present its follow up at TVLS 2025 that audience may well have expanded to include neuroscientists, data specialists, doctors, RF and network experts, security engineers…possibly even AIs.
Click on the video below to watch the full presentation.