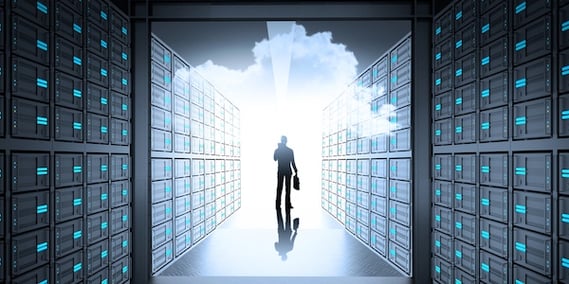 The TV as a Service market is on course to be a $1.5 billion a year industry by 2021 as the advantages of cloud-based business models are becoming increasingly recognised. The cloud is reshaping many industries. So many, that the acronym XaaS, standing for Everything as a Service, is becoming increasingly used.Underneath that umbrella term you will find Software as a Service, Platform as a Service, Infrastructure as a Service, and in turn, TV as a Service.
The XaaS sector is accelerating impressively. Analyst firm Accenture published a report in March, The Promise of As-A Service, which kicked off with a quick illustration of just how fast this is happening.
"Two years ago, 68 percent of business executives surveyed by Accenture and HFS Research said they believed their core enterprise processes would not be delivered as-a-Service for five or more years.
"One year later another HFS survey found that 56 percent of senior business leaders want to adopt as-a-Service features, such as intelligent operations, within two years."
TV as a Service to be 35% of Revenue
TV as a Service itself is a business model that is growing rapidly.

VO released the first iteration of its own TV as a Service solution, VO TVaaS, in January 2016, and it is at the sharp point of a wave that is starting to reshape the pay-TV industry in particular in profound ways.
ABI Research has recently evaluated expectations of the growing TVaaS sector and has concluded that TVaaS revenues will grow from being 10% of video software revenues in 2016 to 35% in 2021. And it costs that opportunity as representing $1.5 billion in turnover.
"In terms of readiness to transition to TVaaS architectures and business models, DRM leads the movement at a 56% transition rate by 2021, followed by transcoding and its 36% transition rate within the same time," says the company. "Middleware, as well as Guide Licensing and Metadata, will only transition to 20% and 12%, respectively."
Interestingly, ABI also argues that the move towards TV as a Service is not necessarily a new trend, arguing that some core elements of television services — guide and metadata information, for example — have always been licensed primarily on a service basis. As such it's more of a natural evolution than in some other industries. Equally, some of the recent reliance on third party services such as Content Delivery Networks and Online Video Platforms have definite elements of an as-a-service business model about them.
TV as a Service: Everything Changes
ABI sees a huge shake up in the market as a result of growing demand from operators for TVaaS solutions. As it says, companies operating in the middleware market have historically made 35% of their revenues from system integration costs and 50% from core product license costs. TVaaS services, with their straight-line cost factor based on service utilization, mean that service providers like us have to rethink their models.
End users should see lower costs as a result of deploying TVaaS services. Margins are relatively high compared to legacy models, meaning there is definite flexibility to scale services from the very high-end down to the lower ARPU markets.
Equally, Accenture details a range of factors driving the adoption of as-a-Service across a multiplicity of industries. These range from greater agility, to the ability to tap into world-class capabilities in days not months, to being able to leverage leading edge analytics.
We'll talk more about our TvaaS analytics in a future blog post soon. But for the moment, it's worth concluding with Accenture's words on what lies at the heart of the as-a-Service value proposition. "It's designed and delivered around a company's desired results, whether that's more revenue, better margins, enhanced customer service, faster innovation, or new market expansion."
Arguably Television-as-a-Service encompasses all of the above. No wonder it will be a $1.5 billion market in a handful of years.