One of the interesting aspects of the shifting power structures within the industry is that operators are increasingly able to choose the channels they want — and only the channels they want. This means that the shape of TV Everywhere services is changing.
Historically, when it came to negotiations with the major cable networks, multichannel video programming distributors were at a bit of a disadvantage. This meant they were often forced to take on niche, low-rated channels as a sweetener to secure the rights to distribute the more popular content that they knew their audiences wanted.
For example, Discovery might be the main draw, but you have to question whether an operator would necessarily want to run its 10 sister channels. Likewise MTV and its changing roster of sub-brands from Rocks to Tres.
The trend to skinny bundles has changed this markedly. As Ovation TV's Liz Janneman writes in a blog post for Multichannel News: "[Distributors] can pass on having eight Nickelodeon channels when the original Nickelodeon will do. One thing that's been said – and bears repeating – is that distributors are looking for something non-duplicative."
Meanwhile, the large media companies have to rethink their strategies regarding duplications themselves. The Wall St Journal's headline 'Viacom Narrows its Cable Focus as Profit Declines' tells you really all you need to know about that side of the equation. The WSJ reports that the company is planning a strategic focus on about six brands out of a currently unwieldy two dozen.
TV Everywhere: Niche is the New Skinny
Learn about a premium TV Everywhere solution here.
What seems to have happened is that the proliferation of entertainment choices in front of the modern consumer has changed the rules of the game quite dramatically. In some ways, niche is the new skinny. And this seems to be niche as owned and operated by smaller independents, not niche as owned (and often misunderstood) by media giants.
Whereas recently, an operator would have assembled bundles out of dozens of channels and considered that it had to have a music channel, a documentary channel, a news channel and so on in there. And those channels came at a price that often meant carrying their sister stations as well. Buy one MTV, get six.
Skinny bundles though, are driving a new logic. If a consumer only purchases ten channels, then they will want to make sure that every one of them counts and operators have to make sure there is no excess. These new bundles are not just skinny because they're smaller, but because there's no fat either.
Discovery CEO, David Zaslav, has even gone on record recently as saying that he sees an uber-skinny bundle emerging in the US with no sports and coming in at $10 a month.
It's a new, far more level playing field than we've seen before. It will be interesting to see how some of the smaller channels operated by large companies fare when separated from the protection of their parent brand. Likewise it will be interesting to track the uptake of some of the specialist independents. For 'failing' channels there is always the option of moving to digital only. BBC3 moved online in 2016 and has saved its parent £30m a year in the process, while the Esquire Network went digital after losing carriage on DirecTV and U-Verse.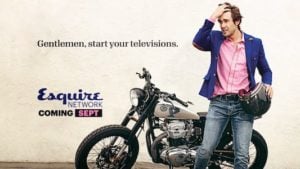 Find out how Millennials are affecting change in content consumption.
And we can take it further too. Amazon has offered subscriptions to channels on a per-channel monthly basis since 2015 and has built a network of 107 partner channels in the US. It is now in the process of rolling out the service in Europe, with 40 channels available to Amazon Prime subscribers (at an additional cost) initially in the UK and Germany.
Will this lead to a genuine pick and mix approach where consumers can order their television like they do their coffee: as skinny or as full-fat as they like? Recent history would say that this is the way that services are going. TV Everywhere: would you like sprinkles with that?