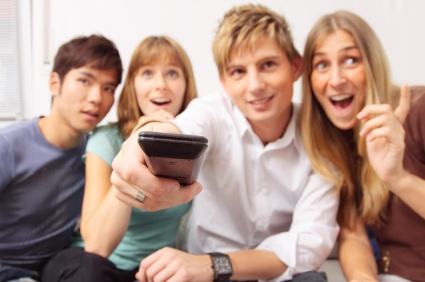 The TV Leaders Summit was a success! We enjoyed hearing what market leaders had to say about the hottest topics in the new TV era, such as social TV, OTT and TV Everywhere. As a special bonus, we are conducting a few one-on-one interviews with some of the main speakers.
We started with Patrice Slupowski, VP Digital Innovation and Communities at Orange, followed by Brett Sappington, Director of Research at Parks Associates. Today's interview will be with Roni Baranov, one of the co-founders of yes, and currently serving as its CIO and Vice President of Information Technologies. During the summit, an intriguing presentation about advanced innovations from yes was showcased. Yes gained a lot of buzz by being the first satellite service provider in Israel to offer digital broadcasts and interactive TV services and the first provider to launch a personalized TV service.
1. What are the challenges you recognize in the TV industry these days?
Finding the best fit for the customer: The main challenge, as I see it, is to find the best way to provide the most attractive, intuitive and personalized content for the customer.
Combining TV and Social Media: We need to link TV to social media, which is considered the hot playground of where the customers really are, in a way that is exciting and that provides real value.
Customer Loyalty: We need to ask ourselves how we can create customer loyalty and a sense of belonging to the brand. How can we retain our customers, when in fact they can find other alternatives every day?
Paid Service vs. Free Service: When it comes to supplying quality service, getting customers to continue to pay for content is quite challenging. We need to provide a meaningful value proposition for our customers, even when the content consumption is changing.
Big Data: Another important question we need to ask ourselves is how to utilize the big data that is collected on our customers to personalize the content, proposal and service pack that they need and want.
Content Recommendations: This entails utilizing a smart algorithm that studies the customers, understands their preferences and recommends the best personalized content.
2. How does yes view customer experience and what does yes consider the most important expectations to fulfill? How does customer experience impacts yes, and does it shape other areas of the company?
The business reality has changed. Today's customers are more involved, as technology provides them accessibility and the opportunity to express their opinions.
The company's decisions should inspire the customer to consider us as his number one choice every day.
So how does the customer experience impact on us?
Excellent product

: We seek to provide the best content available, state of the art technology and excellent customer service.

We regard our employees as our customers:

In order to offer an excellent customer experience, all the employees should speak the same language with the same values, as well as feel that their company allows them to enjoy the same experience as the customers themselves.

Example for a great customer/employee experience:

Recently, we successfully launched a new CRM system. The main reason for the launch's success was that it was viewed not only as a technological project, but as a change in the organizational processes benefitting both the organization and its customers.
3. What is yes' strategy for staying ahead of the competition? What is yes doing to be competitive in the Israeli market?
Since 2008, the TV market in Israel has been stagnant.
Our main competitor is the cable company offering a quadruple deal that includes telephone, Internet, cellular services and TV.
We entered the market as new-comers in July, 2000. Since then, we have managed to gain a 30% market share, which is considered a great achievement, given that most new-comers in the satellite and cable TV market are able to gain only between 20%-25%.
Despite the fact that we concentrate exclusively on providing an excellent TV experience, we have been able to increase our market share every year. So our main challenge is to continue this growth trend in the future.
Besides the cable company, the cellular companies have announced that they too intend to enter the market. We also have to deal with piracy, DTT, smart TV, etc.
Our strategy for navigating this environment is to continue providing the best TV experience possible and to offer our customers the best content and superior customer service, combined with state of the art technology.
The main strategic areas yes focuses on are:
New innovative user interface: We want to introduce a more updated user interface that is more technologically advanced.
Advanced Services: These include our Multi-Room service, which enables you to start watching a recorded program in your living room, stop and then move to the bedroom to finish viewing it. We have actually built a Set top box Home Network. We also are focusing on Streamer, which allows you to watch video content, photos and web content from your PC at home.
Personalization: Yes' MyTV, our personalized recommendation engine, always gives you what you are looking for. In order to improve our personalization services, we have to expose more and more customers to more suitable content using tailor-made recommendations.
Goals: Our main goals are:
Enhanced user experience and satisfaction;
Increased customer loyalty;
Revenue growth;
Maintaining a technological advantage over our competitors.
4. What is your number 1 tip for innovating in the pay TV market?
In order to stay competitive, yes constantly maintains a 360 degree view of the customer. All our organizational culture is based exactly on knowing your customers, understanding their need, exceeding their expectations, making them feel excited and imbuing them with a strong sense of belonging to the yes brand.
It was a pleasure to learn more about yes' secrets to success and insights at the TV Leaders Summit. Although the event was private, you can still keep up with the discussion.
The official Twitter hashtag for the event is #TVLS. Read through it all so you don't miss out!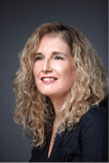 Roni Baranov is the CIO, VP Information Technology and a co-founder of yes. She has been with the company for over 13 years. While she truly wears many hats, one of her main responsibilities includes replacing the core IT infrastructures to support yes' new and advanced business platform. Roni received two IT Awards for her work at yes: Top CIO Marketer and Role Model CTIO.