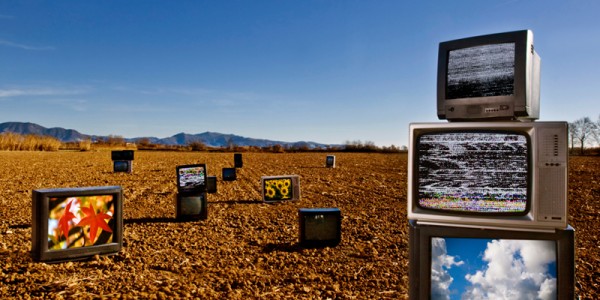 Following the excitement of the first TV Leaders Summit, we spoke with one of the main speakers, Guy Avshalom, COO and co-founder of Lionsgate UK. First, Avshalom discussed the changes in the film industry during the last few years, especially the death of DVD and its effects on the industry. Now he is sharing his insights about the emerging multiscreen technology, the main industry players and business and licensing models in this new TV era:
1. How is your relationship with companies like NetFlix that not only buy content but also produce their own original content?
The cost benefit model of film distribution cannot be based on the exploitation of SVOD only. So unless Netflix decides to be a stand-alone studio and distribute films, they will not have the incentive to take on the overall risk of distribution.
What they can do and are increasingly doing with very good results is producing their own TV content, like "House of Cards." This is a great move, because it gives their consumers added value for their subscriptions, which NetFlix believes will help increase the number of subscribers. Producing content confers a lot of advantages on NetFlix, including independence and a sexiness factor. Obviously, the big risk is cost. And that risk is amplified as NetFlix is not exploiting their products the way other networks do, by releasing one episode weekly, bi-weekly or monthly, but, instead, makes all of their episodes available at one time. That's a bold move, because producing at this level creates expectations for them to generate more products in less time. It's a big investment.
NetFlix is very consumer-driven company; that's part of their success. They are attuned to the consumers and are doing whatever is needed to satisfy them. And they are courageously taking a lot of risks to do so.
2. What do you think the film market will look like in the near future? What changes can we expect due to the advances of technology and OTT players?
We now have three exploitation models for film and TV. The first is Subscription Video on Demand, with players like NetFlix and LOVEFiLM. This model is basically pay TV but over the Internet. The consumer pays us a subscription to access a product on an unlimited basis. The second is the Transactional Model, which is electronic sell-through and transaction video on demand, under which the consumer pays per transaction. This model corresponds with the DVD rental and sell-through models. The third model is Advertising Video On Demand, which is equivalent to free TV, where consumers pay nothing to see the product but are likely to see some advertising. I'm putting my bets on the first two models in terms of consumption for the near future. I feel that because of NetFlix's dominance and the new set of rules it introduces to pay TV, the subscription on demand model will continue and will increase in importance.
As a leader in their business, NetFlix will play an increasingly important role in the exploitation strategies of movies and TV. Companies like NetFlix will enjoy expanding opportunities as the cost of streaming decreases and the speed of streaming increases and as more people, having become connected to the Internet, learn to consume content through smart TVs and other devices. With everything being cheaper, operating costs will eventually go down.
3. Can you tell us a bit more about the three models you mentioned?
I believe the Subscription Model is a very strong and sustainable one. The Transactional Model is more complicated in my opinion, because there are no companies doing only that. It's very difficult to make a stand-alone, transactional, video on demand business at the moment because the margins are too small. In order for margins to be really meaningful, companies need a large enough scale of transactions to achieve profitability. I think that's the reason why we don't see a stand-alone, independent and purely transactional platform emerging in the same way that Netflix emerged for the subscription model. iTunes' film/TV transactional platform, for example, is part of the Apple empire, which provides hardware as well as content services to its consumers. Most of the time, licensing content through transactional platforms is done on a non-exclusive basis, using a revenue sharing model. In contrast, platforms will need to pay minimum guarantees for the content with the subscription model.
It seems to me that companies are using the Transactional Model as part of a bigger strategy. They are taking advantage of the availability of films and TV on a non-exclusive basis in order to supply their subscribers with an additional benefit. These companies want to furnish subscribers more reasons to stay with them by offering as many services as possible.
4. What would be your number one tip for multiscreen content service providers?
First, being a consumer, I would say keep it simple. A lot of these platforms today are cumbersome rather than simple. Buying a DVD in the shop is effortless; everybody can do it. What is needed now is an uncomplicated way to consume content over the Internet on a payment per transaction basis. A lot of skill and intelligence will be needed to create a convenient and user-friendly user interface.
Second, companies need to understand that they are providing entertainment. Their websites, images and services must look and be entertaining. Entertainment must become imbedded in their DNA. Sky and NetFlix are good examples. NetFlix is very focused on what it does and embodies a uniquely successful combination of technology, simplicity and content. It is both sexy and easy to operate.
In many cases, companies in the transactional business are somewhat confused, since many of them are not focused on being purely entertainment companies. Because they have many different products and services, their messages are a bit all over the place.
It was great having Guy Avshalom at the TV Leaders Summit discussing multiscreen in the real world. You can read the previous interview of Guy Avshalom about the death of the DVD and its impact on the market here.
Check out more exciting interviews from the TVLS series with some other main speakers including:
The official Twitter hashtag for the event is #TVLS. Read through it all to see what was discussed!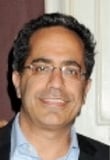 Guy Avshalom, COO, Lionsgate UK
Guy Avshalom is the COO of Lionsgate UK, formerly known as Redbus Film Distribution. Guy started his business career with Redbus in 2002. After Redbus was sold to Lionsgate Entertainment Group in 2005, Guy led Lionsgate's transition from independent distributor to leading studio with both staff and film industry representatives. Guy has carried out all the strategic, corporate and business transactions of Lionsgate UK and its related businesses. Under his leadership, Lionsgate has grown to be one of the major film and television companies in the UK.