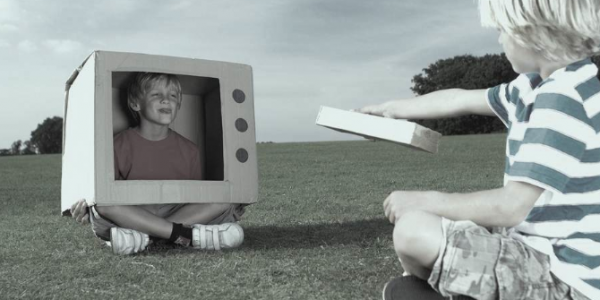 The TV leaders Summit is coming soon, where market leaders will discuss the hottest topics of today's TV world. We have gathered some of the main speakers for one-on-one interviews just before the excitement starts.
We are delighted to present the first interview with Patrice Slupowski, VP, Digital Innovation at Orange, leading various innovative projects on mobile, PC, TV, tablets and strongly involved in advanced content recommendation, social and interactive TV and personal data aggregation. During the Summit, Patrice will participate in an interactive panel about various aspects of second screen trends, consumption and discovery technologies. To give a taste of what will be discussed, he talked with us about going beyond the conventional explanations of how second screen apps are changing the TV viewing experience. Check out what he has to say!
1. What impacts are second screen apps having in the entertainment industry, especially in the living room?
Second screen apps are responding to major changes in the way people behave in front of the TV sets in their living rooms. 80% of viewers now have a second screen, which 30% of them are using quite frequently to interact with their friends. This second screen use modifies the attention of the viewer and challenges the impact of TV programs and advertising.
2. How would you define success for a second screen application and what are the key elements a second screen app needs to be successful?
In my humble opinion, an application's success begins when its usage becomes daily, and in the context of social TV, when broadcasters see an impact on viewer engagement. I would identify three key elements for success: first, a clear and straightforward proposition for the user with no more than three use cases; second, an attractive and simple user experience; and third, a lot of flexibility for testing different monetization models.
3. Much is being said today about companion apps answering users' needs. How do you think these needs will evolve and change, and how do you predict the industry will respond to such changes?
Users started embracing social networks and second screens for TV even before the emergence of second screen apps. I think that in the early stages, the markets will be strongly influenced by how channels adopt social TV platforms like TVcheck. After an initial discovery phase, users may stabilize their multitasking somewhat because they also need some passive time in front of the big screen. Viewers may also seek to socialize about their catch-up experiences in addition to watching live TV.
4. Do you agree with predictions about the second screen replacing the main screen?
No, absolutely not. The first screen will always be the king, but will be able to survive only together with the second screen. I expect that the two screens will adhere to a symbiotic model, like the relationship you can see between sharks and pilot fish. But don't misunderstand me; I don't mean that there are dangerous fish in the TV industry.
5. What would be your bet for the main trends in the second screen industry for 2014?
I would bet my two cents - that's probably enough! - on content recommendations, remote control and funny features.
6. What's your number one advice for second screen apps developers?
Use Viaccess-Orca products! I'm not kidding. We have integrated Viaccess-Orca's Compass into TVcheck, and it provides a most attractive feature with its Live TV program recommendations. With so many channels and possibilities being offered, Compass is probably the most evident must-have for viewers today. It's powerful, easy to integrate and scalable. I'm happy to recommend it!
We look forward to having Patrice Slupowski at the TV leaders Summit, discussing the future of the video service user experience. Stay tuned for more exciting interviews in the TVLS series from other main speakers including:
Brett Sappington, Director of Research, Parks Associates
Roni Baranov, CIO & Vice President of Information Technologies, yes
Guy Avshalom, COO, Lionsgate International
But wait! It doesn't stop there!
The official Twitter hashtag for the event is #TVLS. By keeping a watchful eye on the event, you'll be sure to gain countless valuable insights.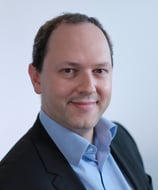 Patrice Slupowski, VP Digital Innovation & Communities (NExT.com), Orange
Twitter: @slupowski
Patrice Slupowski is Vice-President Digital Innovation & Communities running NExT.com, the innovation team of the New Growth Businesses Division of the Orange – France Telecom group. Patrice Slupowski is a marketing expert in web 2.0, social networks, social TV, connected TV, wellness and personal data services and mobile multimedia services (apps, widget, etc.).