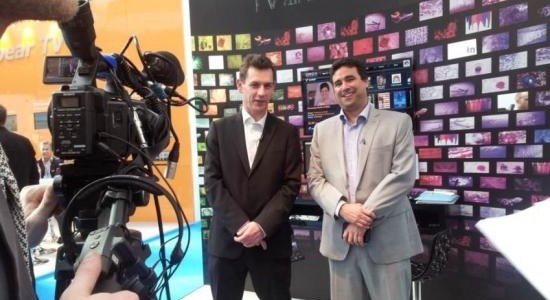 In the next three months, Viaccess-Orca will present at key events in Asia, the Americas, and Europe. Here are some details about our global presence:
NexTV LATAM, Argentina, June 12-13.
Our Sales Director LATAM, Mickey Shmuel, will give a keynote presentation at the event: "Multi-screen TV for an intuitive, personalized and consistent TV experience".
TVOT, San Francisco, USA, June 12-13.
TVOT (TV of Tomorrow) is THE global conference event for the interactive and multi-platform television industry and community. TVOT is the only industry event in which major emphasis is placed on the user experience in the context of today's multi-platform challenges. And TVOT provides an unparalleled opportunity to learn from leaders in the industry.
We invite you to join the Viaccess-Orca workshop led by Ofer Weintraub, EVP Innovation, titled "Seven lessons we learned the hard way from deploying a content discovery solution at Orange." You can also check out the "Content Recommendations and Discovery" panel with Sefy Ariely, EVP America, on June 13th.
CommunicAsia 2012, Singapore, June 19-22.
The CommunicAsia 2012 event is the one-stop-shop knowledge platform for the Broadcasting and Telecom industry. Come learn about the latest industry updates and take part in thought-provoking sessions by prominent industry leaders.
CommunicAsia 2012 is a great opportunity to network with leading exhibitors, as they feature a comprehensive aggregate of key and emerging technologies from mobile broadband, next generation services, satellite communications, smartphones, devices and more.
The Viaccess-Orca team hopes to see you there as we will have our own booth (number 1M2-14).
2025, online, June 26-27.
IMTC, an international technology consortium, is producing a virtual conference titled 2025. The event explores the future of entertainment, work place, health, and lifestyle. This fully virtual conference takes place in your browser, which means that participants do not need to travel in order to be a part of this innovative and thought provoking event.
Deputy CEO Haggai Barel will be speaking as part of the "Future of the living room" panel, taking place on June 26th, at 9:45am CET. See more at 2025.imtc.org.
ABTA, Brazil, July 31 - Aug 2.
ABTA is the biggest Pay TV, Video on Demand, Broadband, and Advanced Digital Services event ever to take place in Brazil. The ABTA event will include cable TV operators, film distributors, TV equipment suppliers, suppliers of audiovisual equipment and satellite operators. We hope you will join us for this exciting event.
Please feel free to stop by the Viaccess-Orca booth "E1" and say hello!
IBC, Netherlands. Sep 6-11.
With more than 50,000 attendees from more than 160 countries, and more than 1,300 leading suppliers of media technology exhibits, the IBC (International Broadcasting Convention) event is a conference worth attending for anyone involved in the world of content creation, management and delivery.
As a visitor, you can expect to learn about the technological developments that shape the media industry, experience brand new demonstrations, network, and do business in a dynamic environment.
François Moreau de Saint Martin, Viaccess-Orca CEO, will participate in the "Will the Same Players Shoot Again in The OTT World?" panel, on Saturday, Sept 8th, 11:30-13:00. Viaccess-Orca will also be there with a bang... Come find us in Hall 1, stand A51!