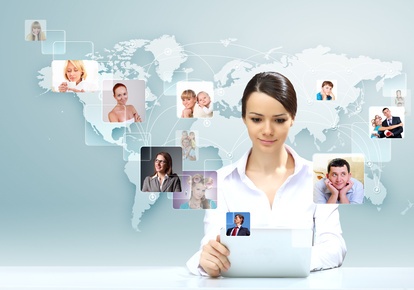 It's hard to believe that it's only been a short time since we announced our new beginning as Viaccess-Orca. Meanwhile, we've launched our rebranded presence on Twitter, Facebook, and Google+ in order to share industry insights with all of you. It looks like we are off to a great start, and we are excited to see how the news of our new company is reverberating across the Internet:
Broadband TV News was the first to break the story of Viaccess-Orca's new beginning. IPTV News focused on the solutions we will be providing, while Digital TV Europe mentioned our consolidated services and noted that Viaccess-Orca CEO François MOREAU de SAINT MARTIN said that: "[The new] approach encompasses an ultimate unified user experience and content discovery, advanced flexible rights management and business models, plus protection against piracy." Meanwhile Rethink TV wrote "...wrangling between Orange and the Israeli based middleware specialist [Orca] has meant [Viaccess] has adopted and satisfied all the demands coming from Orange, and managed to establish its software at the heart of the largest IPTV TV operator in the world, a company which operates in the toughest global IPTV market - France."
SNL explained that they felt our friend recommendation tool was innovative: "Viewing a demo of the service, SNL Kagan believes that the most compelling innovation to OTT discovery was the friend recommendation tool, which uses a back-end Facebook Inc. interface to allow friends on the video operator service to make content suggestions to other network users, including clips and short-form videos more likely to be found on a Facebook wall." And Videonet noted the benefits of our unified brand and management.
Meanwhile, Strategy Analytics said they were looking forward to seeing the evolution of our content discovery and intelligence technologies: "What I would most like to see is further evolution in VO's content discovery and intelligence technologies. As I have pointed out previously this remains one of the unresolved challenges and opportunities in the new TV era and the company that comes up with solutions which truly revolutionise the way viewers discover and enjoy television content will be creating new value." Rapid TV delved into the benefits of our merger, and Parks Associates saw the move as a step that will enable Viaccess-Orca "to expand future capabilities in a way that is complementary, and to potentially explore business models that are not currently feasible as separate entities."
And we would love to hear your thoughts on this as well.