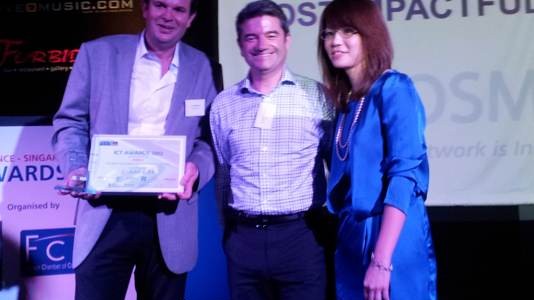 What an exciting new beginning for Viaccess-Orca. We are thrilled to announce that we just won the "Most Innovative Telecom Solution" award at the ICT 2012 awards in Singapore. This is the first award we've received since announcing our new beginning as Viaccess-Orca and the second we've won this year; Back in March, we have won the award for "Best Service Delivery Platform" at the IP&TV World Forum in London:
Viaccess-Orca's winning solution is our IPTV/OTT Service Delivery Platform - a complete, modular and unified solution to bring TV services to multiple devices over managed networks and OTT. 

Two noteworthy features of our award-winning solution are its advanced search, exploration and recommendations capabilities which allow content service providers to offer a personalized experience that engages viewers and responds to their desire of content and programming. Another important feature of our solution is the fact it is designed for complete content security, with coverage from the back office all the way through to the end-user.
These two awards are tightly related to the two deployments recently announced in Poland and in France...