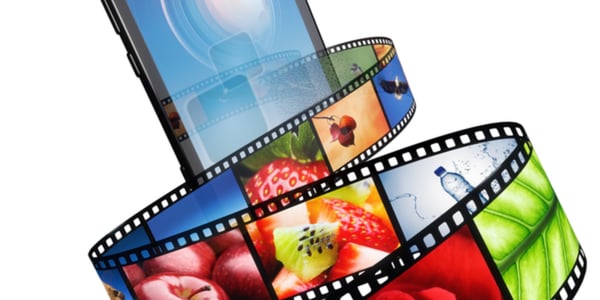 Video is being hailed as the killer app for mobile operators looking to arrest a slide in ARPU while new figures show that investment in VR and AR climbed a mammoth 304% in 2016. Meanwhile, OTT churn in the US has fallen slightly to 19%.
Mobile Content: The next battleground for operators facing ARPU Pressure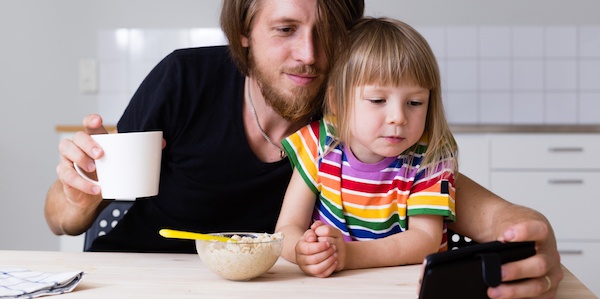 Video might hold the key for mobile operators looking to halt the slide of the value in mobile contracts. This, among other interesting analysis from Ampere Analysis, which notes the decline in global average contract spend from $23 per customer per month in 2006, to $12 in 2016. This contrasts with the much slower erosion in fixed broadband subscriptions, which declined from $25 per month to $21 per month over the same period.
"Mobile content is increasingly becoming the next battleground as operators facing ARPU pressure look to utilise their video-capable infrastructure and devices to support their core product lines," says Ampere, highlighting the fact that fixed-line operators have launched high-profile IP services and used high-value rights to retain custom.
"T-Mobile in the USA has taken an aggressive approach to offering easy access to mobile content through its zero-rated Binge-On services, while Telefonica has set ambitious goals for Spanish-language content production to support its activities across Europe and South America," it says. "For content firms themselves, focusing on how their libraries can be adapted and developed to support mobile operator strategies and customer value will be key to making the most of this trend."
VR & AR Investment Up 300% in 2016
Over the course of 2016, venture capitalists and corporate investors pumped an impressive $2.3bn into VR & AR start-ups, dramatically eclipsing the $700m that was raised in 2015.
The figures come from the newly published 'Augmented/Virtual Reality Report and Deals Database' report from Digi-Capital, which notes that 300% investment growth over a 12-month period is impressive in any sector "let alone such an early stage market."
It's interesting to see how the figures break down. The three companies attracting the biggest investment were AR firm Magic Leap ($793.5m), graphics engine developer Unity raised ($181m), and neural VR platform maker Mindmaze ($100m). 360-degree video accounted for roughly $1 out of every $10 invested last year, and despite the presence of some very large companies in the hardware space, new headset companies managed to raise nearly $200m.
As Digi-Capital's Tim Merel writes in his blog on the subject: "The big money came from the big boys: Alibaba, Warner Bros, Google, Qualcomm, Fidelity, J.P. Morgan, Morgan Stanley, T.Rowe Price, Wellington, CIC, Intel, Amazon, Fidelity, CITIC, NetEase, Softbank, 21st Century Fox, MGM, Lenovo, Tencent, Comcast, Samsung, HTC – it's a greatest hits of the best investors in tech globally."
And with names like that onboard and driving the technology, even if the eventual sales figures for 2016 turn out to be at the low end of estimates, that is more likely to be a blip than anything else. As Merel concludes: "No matter what happens in the short term, the long term looks bright for VR/AR investors and the startups they're fuelling."
OTT Churn Rates Stable If Alarming
Roughly one in five US broadband households have cancelled an OTT service in the past 12 months, up to the end of 2016, according to data from the latest OTT Video Market Tracker produced by Parks Associates. The number is remarkably consistent; the finer detail revealing the number of cancellations to be 19% as opposed to 20% in 2015.
While Netflix, Amazon, and Hulu have all reduced their churn rates, perhaps more worrying for the industry is that when zoomed in to just OTT subscribers, one third have cancelled one or more services, a churn rate within OTT itself of roughly 33%. The good news is that spending is up, with OTT video subs averaging $7.95 a month, almost double what they were in 2012 at the expense of physical media purchases, rentals and digital transactional video.
"The key to success in the long term will be retention," says Brett Sappington, senior director of research, Parks Associates, quoted in Broadband TV News. "Consumers are experimenting with different OTT services, and many providers incorporate no-contract, cancel-anytime models to remove barriers to entry and to entice consumers to try new services free of obligations."