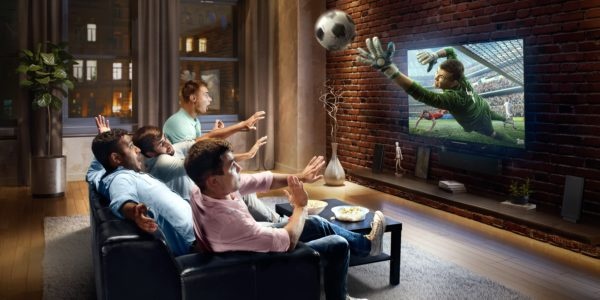 Virtual Reality is in high demand — after all, who wouldn't want to experience a sports event, video games and more, in the most realistic manner possible. But how can operators ensure that they are delivering both a high quality and secure immersive experience?
The inclusion of 360-degree video is a powerful differentiator for operators in OTT offerings, especially when it comes to live content. However, delivering an extremely high quality stream at high frame rates is essential to maintaining the feeling of immersion for the viewer, and some significant production challenges still remain to be overcome in achieving this.
Bandwidth is a perennial problem with all video content, but all the more critical with VR when buffering can lead to unacceptable lag between a user's real world movements and their VR ones. Add in the necessity of the robust security measures required to protect premium content, and the problem of distribution of high-quality VR becomes even more complex.
To overcome these challenges and provide a top quality VR solution, Viaccess-Orca has united its multi-platform secure Connected Sentinel Player with Tiledmedia's VR Streaming solution to deliver high quality, secure immersive content at realistic and affordable bitrates. Connected Sentinel provides a downloadable, secure player SDK that protects VOD and live VR content on a multitude of devices, while Tiledmedia's solution streams only the part of the image that is in a user's actual field of view at the highest resolution— a fraction of the total video.
Delivering Immersive On-demand and Live Services over existing CDNs
This allows for extremely fast and affordable transport and makes the system suitable for delivery of high quality, fully-immersive on-demand and live services over existing CDNs. It also works with any display device, including head-mounted displays, phones, and tablets.
The combination of Tiledmedia VR Streaming and Connected Sentinel Player also offers an advanced playback infrastructure for Viaccess-Orca's end-to-end Virtual Arena solution. This adds features, technology and services from Digital Immersion, a specialist in the filming and post production of 360-degree video; and Harmonic, the industry leader in video compression and delivery.
This comprehensive solution will be presented at CES 2017 in Las Vegas next week. Make an appointment to see us now!