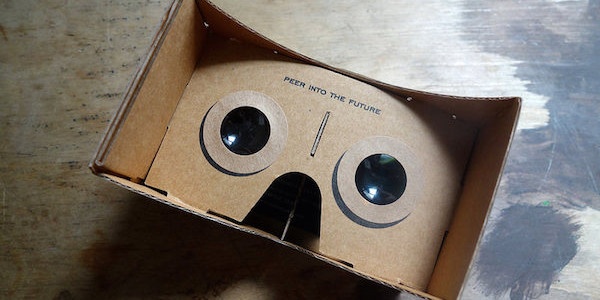 In March 2014, Facebook bought a little known Kickstarter-funded company called Oculus Rift and all of a sudden everybody knew what had only been whispered in the more far-flung reaches of the geekosphere: Virtual Reality (VR) was back. And not only was it back, but this time it had the computational power to make content properly immersive, the ecosystem to make it all work, and it had serious designs on the mainstream.
"The next platform is virtual reality," said Facebook CEO, Mark Zuckerberg , and if his words did not concentrate matters, the fact that Facebook paid the absolutely enormous sum of $2bn for Oculus Rift, certainly did.
Indeed, one of the defining characteristics of VR that separates it from the failed Stereo 3D experiment is that while gaming and video are immediate and initial markets, it is a cross-industry push that is as much enterprise as it is entertainment. The Virt website reckons that overall industry investment topped out at somewhere around $3.5bn over the course of the year, including internal investment from most of the big players in the Consumer Electronics space such as Microsoft, Google, Samsung, Sony, and HTC.
The reason for all the interest is that the conditions are ripe for VR/AR to prosper. At one end of the pipeline affordable consumer equipment is going to launch next year, at the other major content providers in television, film and gaming are all investigating and investing in new formats. The potential is immense. VR consultant KZero estimates that by 2018 there will be 56.8m devices worldwide, while research firm Digi-Capital has joined VR and its sister field Augmented Reality together to produce even larger numbers. It estimates that the combined industry could be worth a staggering $150bn in annual revenue by 2020, partly because it feels that AR applications and technology will track the technological diffusion that has been seen recently by mobile phones.
Broadcasters are understandably interested. Perennial technological pioneer Sky is currently conducting cross-genre trials and, according to reports in Broadcast [paywall], is coming up with some very interesting findings, namely that people seem to need a busy immersive environment with plenty to look at, audio cues are required to snag viewer attention and get them to look in the right area, and that production costs are roughly 50% over and above conventional 2D.
There are, of course, many challenges ahead. Driving those costs down and understanding the particular language of VR and how it applies to television is going to be vital, as will be the establishment of a robust pipeline for delivering live events in VR. There is also a long road that has to be travelled towards technological maturity and standardisation both in terms of format and platforms, not to mention providing a premium visual experience for the end user and folding in the extra services — TV Everywhere, social and more — that a modern audience expects.
No other medium is as personal as VR, though, and it represents a formidable opportunity to provide a fully personalised experience. As a result it will be fascinating to see what technologies are being demo'd at IBC 2015 . A potentially $150bn a year industry is coming and broadcast needs to swiftly make sure it's ready for it.
Photo credit: nicknormal / Foter / CC BY-NC-ND