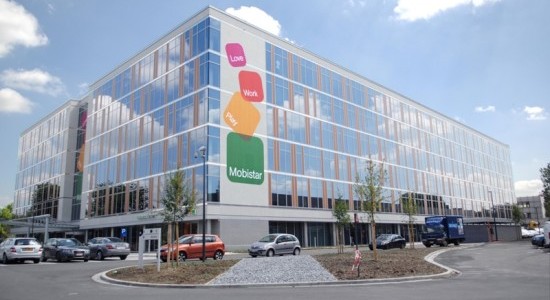 Prime Sentinel helped to make a bit of Belgian TV history earlier this month. Our smart-card based content protection solution (CAS) is set to play a key role in Mobistar's expansion into cable television.
Mobistar's new venture came about as a result of new regulation in Belgium which permits alternative operators access to cable networks. Having established itself as a consumer mobile phone business, Mobistar's adoption of a content protection solution will allow it to explore further opportunities within the television and broadband sectors - especially given Prime Sentinel's ability to provide flexible, scalable security for a wide range of TV service models.
Commenting on Viaccess-Orca's role in the telecommunications operator's new cable TV service – scheduled to launch later this year – our CEO Francois Moreau de Saint Martin said we were honoured to be selected for what he described as a "ground-breaking project".
In a deal covered by many of the industry news sites, Mobistar said it chose Prime Sentinel Conditional Access System (CAS) to secure the delivery of premium live television content to its subscribers' set-top boxes.
Francois Moreau de Saint Martin's opposite number at Mobistar, Marc Harion, was no less enthused by the contract, remarking that Prime Sentinel "exceeds our requirements for content protection". He said it would enable Mobistar to offer Belgian consumers competitive cable TV services.
Piracy is posing an increasing threat to the pay-TV industry. For instance, with card and control-word sharing schemes, television bouquet subscriptions are being illegally distributed at a very low cost.
In response to the piracy threat, content service providers are employing sophisticated security technologies, such as Prime Sentinel, a key element of which is its combination of smartcard security features with advanced set-top-box (STB) models, known as Trusted STB. As part of a unique 360 degree security approach, VO keeps on developing new generations of state of the art smartcards and offers the most dedicated and advanced security services to ensure providers are able to combat piracy.
We believe VO's Prime Sentinel CAS will be the "security cornerstone" of Mobistar's foray into cable TV and we are delighted to partner Mobistar on this exciting new venture in the Belgium market.
Photo credit: Olivier Bruchez / Foter / CC BY-SA