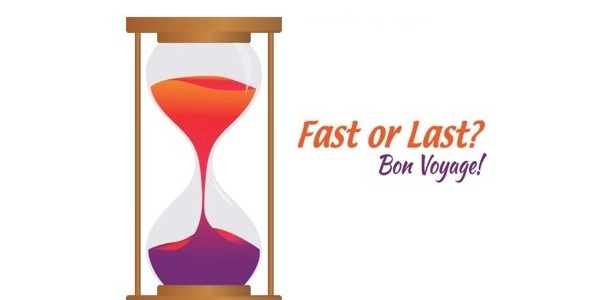 As 55,000 visitors prepare to start packing for the trip to Amsterdam and IBC2015, we're going to continue our series of IBC Top 3s by looking in the mirror and reflecting on the stories that we will be unfolding in the Amsterdam RAI this year. And we have a lot going on on stand 1.A51…
This Year's Theme - "Fast or Last? Bon Voyage!"
In today's rapidly evolving pay-TV environment, content service providers have a need for speed when it comes to deploying and updating new services. As the Latin phrase has it tempus fugit, and being able to tap into our expertise as a global leader in the protection and enhancement of content services means that our customers can quickly address critical market changes and shape the ultimate content experience on every screen…before the competition does.
Hence our theme: 'Fast or Last? Bon Voyage!" Speed to market is becoming a mission critical in the deployment of new viewer experiences and safeguarding it once it's there is becoming ever-more crucial.
VO's solutions guarantee that a service providers' voyage into the OTT multiscreen world is fast and seamless, ensuring maximum viewer engagement on a wide range of devices while protecting premium content.
How fast? We helped Telekom Romania launch an OTT service in five months. *That* fast.
Viewers also demand flexibility and convenience. Service providers not only need to provide them with the best possible service, but they need to help them find what they're after as quickly as possible and then allow them to watch content whenever they want to.
If you're not fast you will be left behind as the industry speeds on without you.
2. What We're Showcasing
We have plenty of key products lined up for visitors to our stand.
Real-World TV Everywhere Deployments with Telekom Romania and Olympusat
We have some live demos that will highlight how Voyage saves precious time for top operators, including Telekom Romania and Olympusat, where it is powering the company's new end-to-end OTT cloud-based service called VEMOX. And it does all this while also enabling them to provide an increasingly engaging experience for viewers.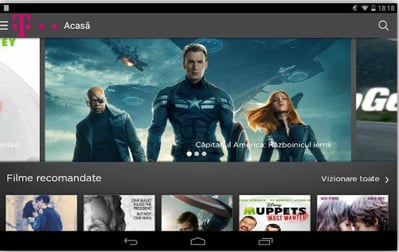 Telekom Romania's "Telekom TV" Service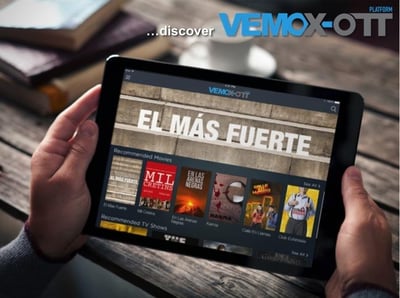 VEMOX - Olympusat New End-to-End OTT Cloud-Based Service
Voyage Console — TV Everywhere Management Suite
Our new backend management console for TV Everywhere, enabling service providers to manage multiple customers and device types; content rights and offers; and personalized content discovery through a single unified system that supports all delivery networks. The console allows operators' marketing teams to build service offerings simply and quickly in a few clicks as well as promote selected content in order to improve cost-effectiveness.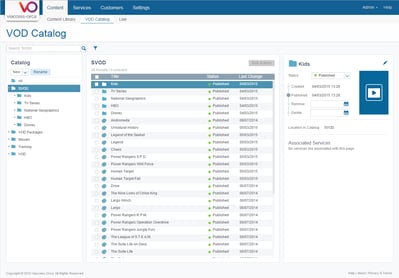 Voyage Console
Voyage Applications for Cross-Screen Engagement
Leveraging our Voyage — TV Everywhere solution, Voyage apps enable seamless synchronization between devices. Through the apps, end users can easily create personalised profiles, interact with content and quickly switch between a second-screen device to the TV screen; in addition to viewing advertisements on second screens. Viewers love this sort of convenience. They also love the fact that effective and efficient personalisation helps them get to the content they want quicker than ever.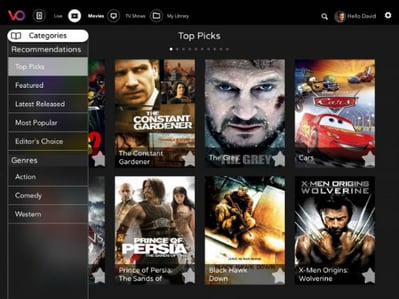 Voyage Apps
Connected Sentinel Player
More speed on display. Italian operator Mediaset, Israeli satellite provider yes, Singapore's Singtel and Norwegian operator TV2 were able to get TV Everywhere apps up and running within a matter of weeks with the Connected Sentinel Player. The downloadable, secure player protects VOD and live TV content on Android and iOS devices, enabling service providers to rapidly adhere to the security requirements of content owners.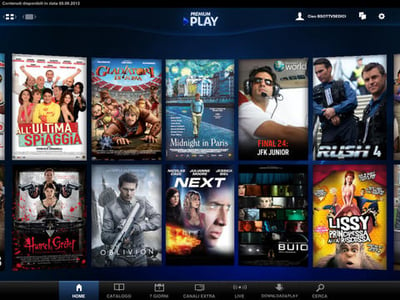 Mediaset's App Embedding VO's Secure Player
Eye on Piracy
Eye on Piracy helps content owners and operators track, fight, and prove various types of piracy, such as Web streaming and peer-to-peer content redistribution, getting the links removed within the first few minutes of broadcast. New features for IBC2015 include a "Snapshots" feature that has been added to the service to capture illegally redistributed video streams and enable rights owners to collect evidence on piracy in real time. And new Twitter integration enables users to track mentions of illegal links in individual tweets and delete them swiftly, thus destroying one of the pirate's current favourite means of distribution.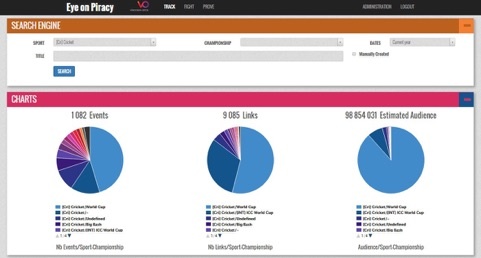 Eye on Piracy Portal
Adaptive Sentinel — Unified CAS Solution
Our new, converged, end-to-end solution for card and card-less conditional access system (CAS), combines our proven and widely deployed card-based and card-less CAS solutions, offering the best of both worlds and an unprecedented ease of transition between the two technologies unified over an end-to-end solution architecture. Card-less security guarantees fast and cost-effective launch of service for operators to flexibly and dynamically manage their subscriber base, while allowing seamless transition to card based technologies in order to expand services and security. The card option benefits from the latest generation of VO's smart cards (PC6) released earlier this year. Fast or last? By providing operators with a secure, flexible, and cost-effective security solution pre-integrated with other ecosystem components, Adaptive Sentinel enables a quicker time to market for pay-TV services. With Adaptive Sentinel, operators no longer need to wait six to 12 months to deploy new STBs.
3. Panel Discussions
Not only are we reaching beyond the tradeshow bubble to show real demonstrations of how our products work, but we are hosting our own mini-conference sessions and real discussions about industry topics. These essential events see thought-leaders from across the industry talking frankly about the issues affecting their business and addressing the challenges that lie ahead in this time of convulsive change.
Panel One: Reach for the Cloud: How to build a 21st Century video business (Sunday Sep. 13th at 10:30)

The needs of pay TV operators and content providers have changed dramatically over the last several years. For a service to be successful (now and in the future) it has to flexible, available everywhere, and responsive to individual audience member's needs. The only way to achieve this in a scalable, reliable, and cost effective way is with a cloud implementation. However, moving the complex chain of video delivery from established infrastructure to a cloud implementation can be a scary proposition. The panel is moderated by Colin Dixon (nScreenMedia), with Glyn Smith (Business Development Manager at Amazon Web Services) and VO's EVP Marketing, Products and Security, David Leporini
Panel Two: Protect and serve: Securing content and satisfying customers in a multiscreen world (Monday Sep. 14th at 13:30)

For consumers, it's simple: they just want to watch TV whenever they want, wherever they are. For service providers, it's complex: securing video across multiple devices and networks means working with constantly shifting standards, proprietary platforms and fragmentation - all while piracy is evolving and innovating unchecked. The panel, chaired by Rob Gallagher (Ovum), with Luigi Seccia (Chief Security Officer at Mediaset) and Chem Assayag (EVP Sales and Business Development at VO) will see industry leaders discuss the latest challenges and how service providers can deliver superior TV experiences securely, through multi-DRM platforms, unified CAS solutions and emerging cloud security technologies.
It's going to be a great show and we feel we are hitting IBC with our strongest product line up yet: a line-up that is going to help our customers old and new to react to the new challenges in the industry and truly be fast and not last. Book an appointment to talk with our experts now!