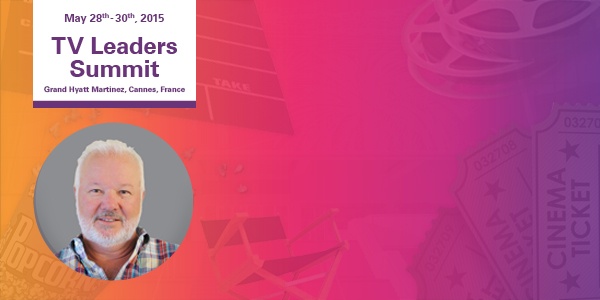 TV Leaders Summit is only a few weeks away, and in its third year, this exceptional gathering has already become a tradition. This year in Cannes we will continue our conversations and debates over the fascinating revolutions in the TV market. As previewed by our acting CEO, Chem Assayag, we are going to hear and debate about the dominance of OTT – and the race to launch such services by traditional operators; the challenges of securing content in a multiscreen reality, targeting the millennials and many other exciting topics.
Ahead of the summit we have asked our guests and speakers to share with us their predictions for the TV market in the next five years. In the first of these pre-TVLS features, Stephen Newkirk, Director of Advanced Video Engineering at Charter Communications, looks at the Cable industry in the US and its evolution:
"The evolution of TV Everywhere carries exciting and positive prospects for everyone involved in the entertainment business: content providers, advertisers, and first and foremost – the viewers, who can consume their entertainment any time, everywhere. The cable industry has a big share in this revolution – and like every other player it adapts to this changing reality and to the multiple ways in which viewers can watch TV. In this post, I'd like to share my predictions for the next five years in the Cable industry: how will we carry on this revolution?
Mergers and acquisitions: There are four major cable operators in the United States that provide video, data and voice services: Comcast, Time Warner Cable, COX Communications, and Charter Communications. Even though Comcast failed in their effort to get the support needed to purchase Time Warner Cable, I see other opportunities for key players emerging that will take-on other possible acquisition targets, driving consolidation. This is also true for our friends in the telecommunications market, as the pending AT&T acquisition of Direct TV indicates.
Embracing new technologies: As the cable industry has grown, we have witnessed numerous changes that have had significant impacts: the advent and use of Fiber Optic Transmission, Digital Video Networks, Video on Demand, Expanded Data Services - the list goes on. Over the next 5 years we will see other technological innovations adopted by the networks: the introduction of All Digital Video Transmission, the elimination of Analog video services, the introduction of 4K and 8K video, DOCSIS 3.1 Set Top Box Gateway and the expansion of 100 Mbit networks and beyond to the home, Over the Top Video, individualized channel lineups and Interactive and Targeted Advertising, just to name a few.
Flexible, IP- based solutions: The industry will see a major shift in the way cable operators provide services to their customers. There will be a major shift in how video is provided and how information is presented, as more cable systems begin to offer IP based video solutions, and as more information services are introduced and migrated to the Cloud. Eventually, customers will no longer be reliant on having a Set Top Box (STB) in their home. This means that cable operators will be able to focus on expanding services rather than focusing their efforts on deploying STB's that drive Guide, Conditional Access, and Security Services.
Consolidation: Finally, in five years we'll see a much different cable Industry than the one we have today: there will be fewer operators serving a much larger customer base, a video network available to any customer anywhere in the world via IP based delivery systems, a larger DOCSIS delivery environments, and a keen awareness of the expansion of competition in the space."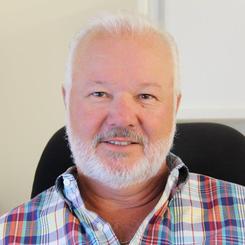 About Stephen Newkirk: Stephen Newkirk is the Director of Advanced Video Engineering at Charter Communications. Stephen has been leading technology development and deployments in the Cable and Telecommunications industries for over 35 years. He's worked for AT&T as a System Engineer and Division Manager, and for Time Warner Cable and Charter Communications as a Corporate Director of Advance Engineering. He has a BA degree in business from Thomas More College in Northern Kentucky, and a Masters of Telecommunications, Engineering and Design degree from the University of Denver. During Steve's 15 plus years of working in the cable industry, he took the lead on working the initial VOD deployments across all Time Warner Cable systems, and worked as one of the engineering leaders in driving the implementation of TWC's Mystro Digital Navigator. When Steve first joined Charter in 2009, he took the lead in the development and deployment of EBIF and a number of associated applications, including audience measurement, CallerID, and the Ad Widget interactive advertising application. In Steve's current role at Charter Communications, he leads the technology team responsible for engineering initiatives supporting business and media. Steve's affiliations go beyond working in cable. He's a contributing member of the Executive Board for The IT Summit and a voting member at the Television Academy of Arts and Science.