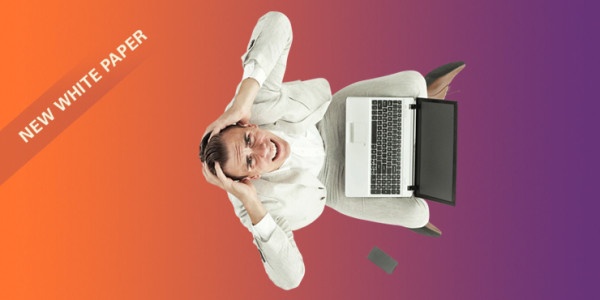 Multiscreen video is now a reality that consumers enjoy every day. While it may not be perfect, today's online video experience usually works and sometimes even reaches a level of quality that rivals traditional TV. However, behind the scenes, the delivery of video to any device, anytime, anywhere, and the establishment of TV Everywhere hasn't been so simple.
A new white paper (Adopting DASH and Multi-DRM for Video Delivery) highlights the solutions required in order to handle the complexity behind the multiscreen experience. It also looks ahead to some disruptive developments expected to start affecting the industry this fall when Google discontinues the existing plug-in architecture of its Chrome browser and starts enforcing HTML5 and the Encrypted Media Extensions (EME) framework. Given that more than half of all video consumers on PCs use Chrome as their browser this could have a huge impact.
"Unless video providers move quickly, they will lose the ability to serve half of their PC users: anyone using Chrome."
One of the biggest challenges of the multiscreen ecosystem is software. As the white paper describes, over the years developers of Web browsers, video streaming and online video content protection platforms have evolved their offerings in different directions. This fragmentation has made it an ongoing challenge for video providers to present a common experience across all devices.
"When one considers all of the permutations and combinations of devices, operating systems, streaming techniques, security, and video player software, the challenge facing video providers becomes clear."
To address this situation, several recent technical standards, used in concert together, provide content publishers and video distributors with a common set of tools to specify how the online video experience should work.
These standards are:
MPEG-DASH, which provides a standardized alternative to proprietary video formats for adaptive bit-rate streaming
HTML5 and its Encrypted Media Extensions (EME) architecture, which specifies a standardized security framework that supports any content protection system
The Common Encryption (CENC) model, which provides a common set of rules for content protection using Digital Rights Management (DRM)
While the presentation and streaming aspects of HTML5 and DASH have been in the industry spotlight, interoperability needs have taken a back seat, prompting many video providers to assume that HTML5 and DASH will be 'nice to have - but no need to rush'.
As we have already mentioned, in 2013, this situation quietly changed, when Google announced that it would be discontinuing the existing plugin architecture of its Chrome browser and enforcing HTML5 EME.
In September 2015, the transition will be complete, and, because of the ways that different software vendors are addressing this situation, there is a genuine possibility that video providers who don't migrate to EME for Chrome users will lose the ability to serve those end users. This could seriously damage the video provider's reputation.
These changes are a significant break from the past. But as our white paper illustrates, they will also help video providers create consistent and secure video experiences across devices, reduce time-to-market, and make it easier to deal with the change.
The white paper looks at the four key categories which work together to enable the secure delivery and playback of video; adaptive bit-rate streaming, browsers and the forced migration to HTML5, security and operating systems, as well as the challenge of fragmentation and how to address it through standardization.
Most importantly, the white paper provides specific recommendations related to browsers, content production to reduce the cost of content packaging, client side and other strategic aspects — including a detailed roadmap for video providers — to help them manage the transition to multi-DRM platform and DASH smoothly and proactively as they define their service roadmap.
"We believe that EME, CDMs, DASH and CENC are good for video providers in the long term, and good for the online video industry, because it will enable content and service providers to reach all audiences, regardless of device, video format, or method of content protection."
---
Download the white paper here: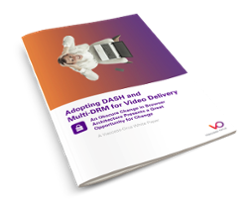 ---