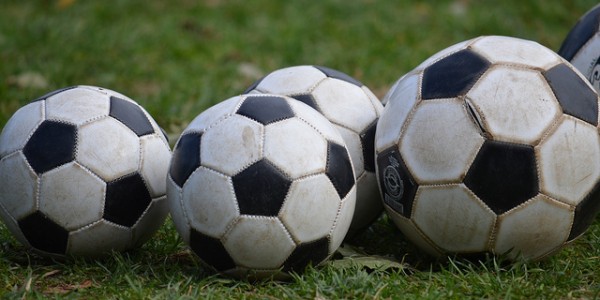 Football fans around the globe are eagerly awaiting the start of the football event in Brazil in a few days' time. Most will watch the action on legitimate TV channels and platforms, but a significant number will do so via illegal video sites.
Video pirates, looking to capitalise on the biggest football show will inevitably seek to unlawfully rebroadcast as many of the games as they can, given the huge and lucrative audiences they have the potential to reach.
But an anti-piracy campaign by Viaccess-Orca planned for the duration of the tournament (June 12 – July 12) will seek to monitor and fight the pirates who are threatening to undermine the sports content industry. Using our Eye on Piracy security solution, we will monitor every match to detect illegal steams – identifying their source and websites –and share the information free of charge.
All you have to do is register for our Football Event piracy offer which includes a bi-weekly newsletter detailing the piracy highlights as well as an exclusive full piracy report on the matches of that week. Special newsletters will be produced for the semi-final and final matches.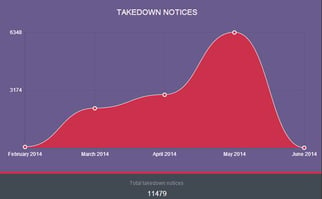 Sample tables provided in the newsletter (*the images and data are for illustration purposes only)
VO's campaign comes at a time of growing concern within our industry about the threat posed by what we describe in our latest white paper as the 'New Pirates'; exploiting the greater availability of bandwidth and technology that enables retransmission, they are able to stream premium sports content around the world with little loss of quality.
Sports fans are attracted to pirate sites – which sometimes masquerade as legitimate operators – because of both their relatively low subscription fees and coverage of sports that may be otherwise unavailable due to blackout or rights issues.
Eye on Piracy is playing a part in the industry's efforts to combat video pirates, with a three-stage approach to countering the criminals.
Monitoring helps content owners and service providers to understand the nature of the piracy problem they are facing; legal notices warn pirates to stop and take down illegal streams, and technical methods can potentially prevent them from operating ; and, finally, evidence-gathering provides law enforcement and government agencies with the proof of wrong-doing they need to close them down.
Click here to Join VO's exclusive Eye on Piracy free campaign for the greatest football event in 2014.

Photo credit: Joe Shlabotnik / Foter / Creative Commons Attribution-NonCommercial-ShareAlike 2.0 Generic (CC BY-NC-SA 2.0)