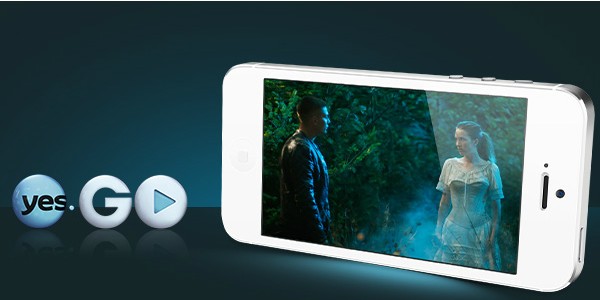 Just a few weeks ago, yes in Israel announced its first multiscreen TV offering, yes Go. The new service from the country's satellite provider yes is supported by Viaccess-Orca's COMPASS content discovery platform and delivers personalized video streams to consumers' TVs, PCs, tablets and smartphones.The yes Go TV everywhere service will provide more than 50 live TV channels and thousands of hours of VOD content to subscribers — anywhere, anytime and on any device — transforming the pay TV scene in Israel and satisfying growing consumer demand for second screen consumption. For the time being, the yes Go service will be provided free to customers with yes VOD and at 19.90 NIS (approximately US$5.66) per month for the rest of yes' customers.
COMPASS, VO's content discovery platform, gets viewers to content they love quickly and easily, plus meets the growing demand for a true multiscreen experience. A blend of sophisticated content discovery algorithms work to offer personalized recommendations, making the viewing experience more fun, personal and proactive, while also driving additional purchases.
For yes, the adoption of COMPASS into its yes Go service means it can easily manage subscriber profiles, live and on-demand promotions. The software delivers extensive reporting, aiding on-going status monitoring and business optimization.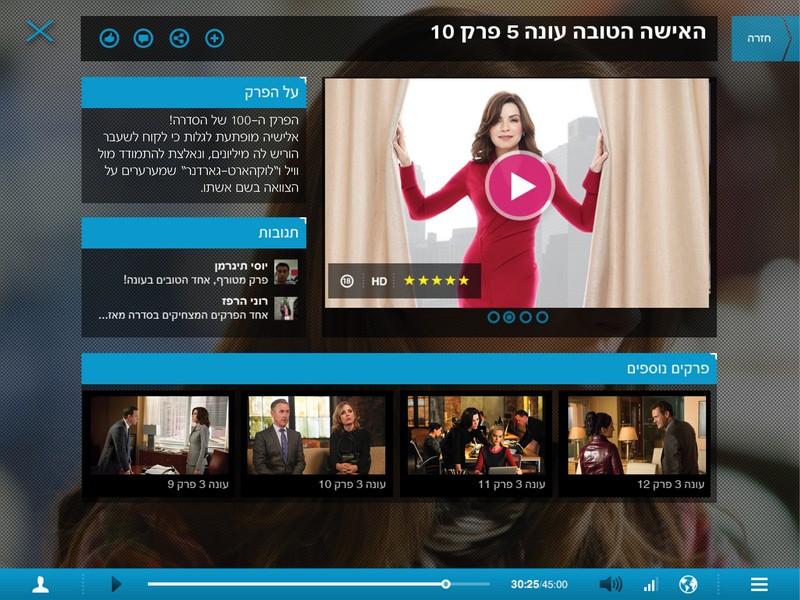 By bringing consumers closer to the content they really want and improving their user experience, yes can differentiate itself in the market and grow customer loyalty while enjoying new revenue streams. At a time when service providers are battling to maintain customer attention, yes, armed with COMPASS technology, has added to its arsenal, growing its defensive capabilities against the pure OTT challengers of Netflix (currently planning its European expansion) and the like.
This collaboration between yes and Viaccess-Orca grows an existing relationship between the two companies. COMPASS will also be powering yes's My TV personalized TV service. In yes Go several COMPASS recommendation engines have been implemented, including an advanced semantic engine, a collaborative filtering engine, an operator promotions engine, and a most popular engine. These are embedded throughout the UI, enabling yes to understand subscriber preferences and create a truly personalized experience. And, by reducing the time it takes to find desirable content, COMPASS will drive subscriber engagement.
"We are privileged yes chose us," said Haggai Barel, Viaccess-Orca's deputy CEO. "COMPASS brings yes Go subscribers closer to the content they really want, allowing yes to differentiate itself in the market, offer subscribers a next-generation user experience, and take advantage of new and increased revenue streams.""
Recognising another landmark for the company, Barel added: "We're proud to announce that COMPASS will now power more than six million video subscribers around the world."
Read the full press release on this collaboration.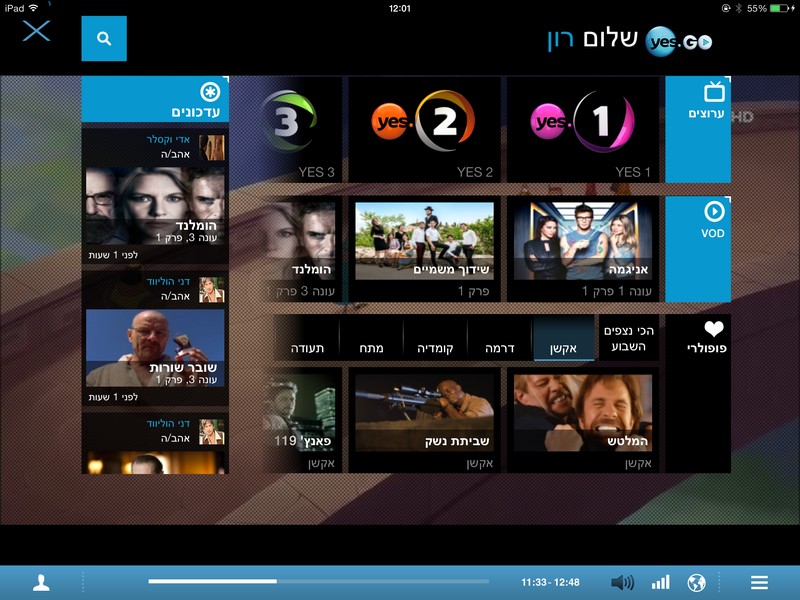 A flexible, state-of-the-art content discovery platform, COMPASS can be accessed on any device – whether TV, PC, tablet or mobile.