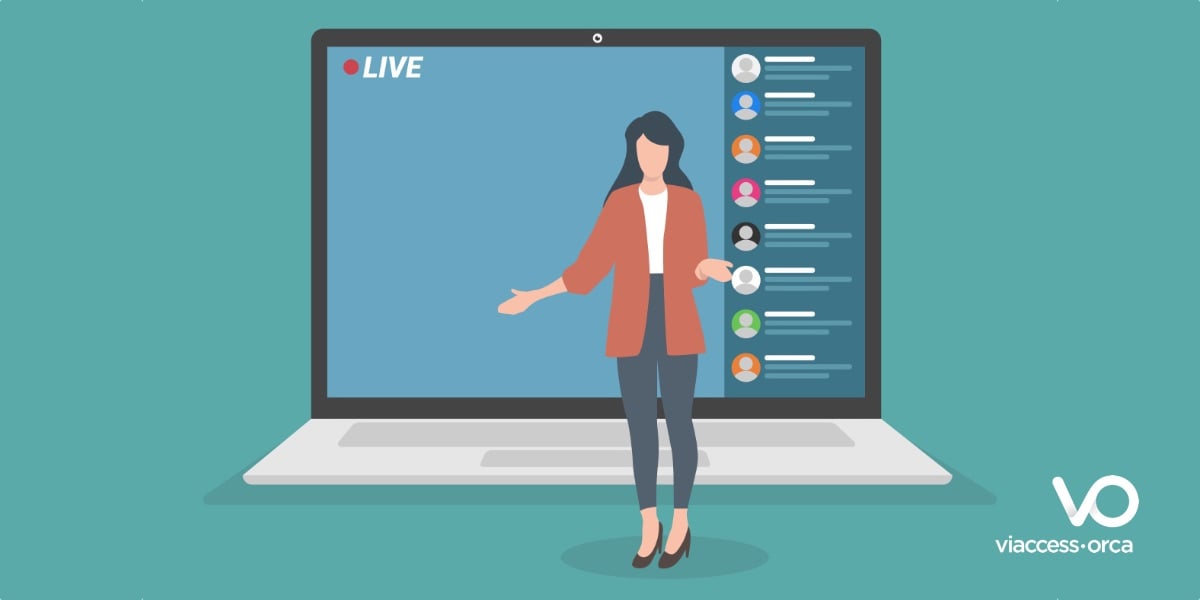 With the in-person part of IBC2021 cancelled, the virtual event is back at the forefront of the industry once more.
On December 3 we were all meant to be arriving at the RAI in Amsterdam for IBC2021. It hasn't worked out like that, and for the second year running IBC has had to be cancelled — this time with only 10 days to go.
Tradeshows are still considered by the majority of customers and vendors the best way to interact and see new products and services. And while any number of small regional events have taken place safely and successfully, apart from CABSAT 2021 in October the bigger shows have all been hit.
NAB had moved NAB 2021 from its usual spring date to one in October and IBC announced in May that it would move from its habitual September slot to a pre-announced reserve date in December. Both were perhaps hoping that vaccine roll-out programs would be successful and lead to a large enough decline in cases that they could safely go ahead.
Sadly, the increased transmissibility of the Delta variant in particular has kept Covid levels higher than expected. Complicated by a shifting patchwork of travel bans, NAB 2021 got cancelled with three weeks to go, with many companies already with booths and equipment en route to Las Vegas. It was expensive, it was frustrating, it was disappointing, but the hope was that IBC would still be able to go ahead and that the industry could get in one major trade show before the end of the year.
Demos were rehearsed, stand designs finalised, printers booked, travel arrangements made, marketing plans locked down…all the usual activity that goes on before a major trade show.
However, it was not to be. The freedoms that were reinstated in many European countries at the end of the summer look to have given Covid a new lease of life, and the Dutch government returned The Netherlands to partial lockdown on November 12.
At VO the welfare of our employees and customers is always our first priority, so we decided to cancel our in-person attendance. Many other companies did too. With the Dutch government already indicating that restrictions may be increased before the show even started, as a result on 23 November, only 10 days before it was due to start, IBC2021 was officially cancelled.
Our Alternative IBC2021
The IABM welcomed the cancellation, saying that it was the right thing to do and that it was important for the industry to get behind the 2022 show and make sure it is a success next year. The scientific consensus is that Covid will move from pandemic to endemic during the course of 2022 so, fingers crossed, we will all meet in person next year.
In the meantime we are channeling all the hard work our team across two continents put in to developing our IBC offering into our now online-only Alternative IBC.
This will feature demos from our showroom in Paris La Défense showing the latest features and capabilities in our award-wining range of products.
Personalized TV: See the latest developments in the complete suite of VO's TV platform and added-value services, including fully agnostic, data-driven TV advertising and secure video player.
Anti-Piracy & Security: A timely and compelling demo of our holistic, fully customizable approach to anti-piracy that includes dynamic watermarking, monitoring, and investigative services. Available for both live and on-demand content.
End-To-End In Real-Time: Watch our systems in action and the live deployment of our E2E solutions: From TV platform, apps, and Secure Video Player, to content protection, discovery, and personalization.
Innovation Hub: Have a look at the latest innovations from VO, including multiview and watch party functionality, and 5G standards implementation as part of the recently-announced NESTED consortium.
We hope you'll join us. No, it won't be the same as a beer at The Beach at the RAI, the cocktail party we usually throw on our stand, or meeting for a meal in any of Amsterdam's wonderful restaurants. But while the industry is eager to get back to face-to-face events again, business has managed without them for nearly two years now — MWC was the first big event to be cancelled on February 12, 2020 — and we can last for a little longer yet. It is more important that everyone is safe and well, even if that means one more winter attending virtual events instead of in-person ones.