One of the highlights of our recent TV Leaders Summit 2019 event was a presentation from independent industry analyst Paolo Pescatore from PP Foresight on new trends in television broadcasting & the media landscape in 2019. Here are the key takeaways.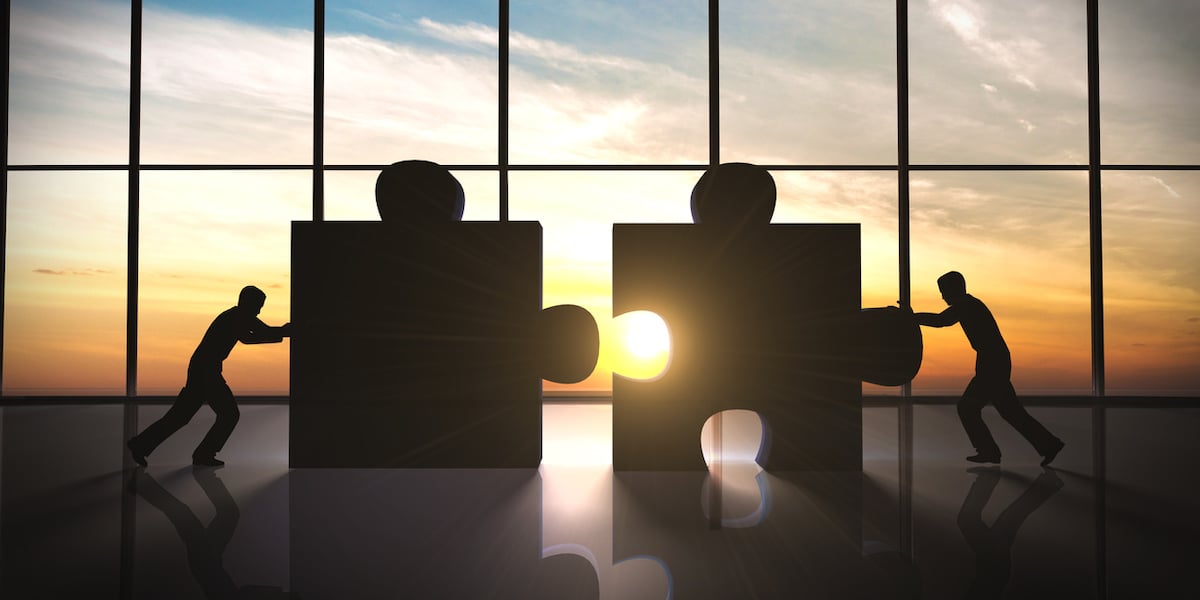 Perhaps one of the first things to take away from independent industry analyst Paolo Pescatore's presentation at TVLS 2019, titled 'How to succeed even if you're not Netflix', was that success is never guaranteed.
Netflix, as an example, might have become a byword for success in the OTT space, particularly when it comes to SVOD, but it faces a few problems in its near future. First, the growth of its core US audience is slowing, though this is balanced by a surge in international subscribers since its almost worldwide rollout in January 2016, with the company now having more non-US subs than US ones. The future of its growth is going to be global.
That shift is not a problem per se; more subscribers are more subscribers after all and Netflix has paid a lot of attention to keeping its prices premium, meaning that the ARPU is consistent across the majority of its territories. It does mean that the company is having to pivot to being an international content provider, however, increasing localization efforts in terms of both repurposing and production, which is a change of culture that not every content maker can reliably make.
TV Broadcasting Trends
It has other issues too, according to Paolo. As a publicly limited company with a lot of attention focused on it, if it fails to meet its subscriber projections it gets punished in the stock markets, making the next round of investment and fund raising problematic. And it is in quite a lot of debt, $12.3bn at the last count. Not only is that level of debt probably unsustainable in the long term, it means that the chances of the company investigating other business models are increasing with each passing year. So far it has resisted any moves towards TVOD, but it is an area of the market that might well make sense in its not too distant future.
That level of debt also makes it a target for takeover. And it's here where the top level of the industry gets really interesting. The numbers seem enormous, but in an industry where Comcast can buy Sky for $39bn after a bidding war and some of the big beasts roaming around, such as Apple, have been valued now and then at over a trillion dollars, nothing can really be ruled out.
This makes the art of prediction difficult, but Paolo said there are some scenarios that are more likely than others. Alibaba, for instance, could afford to buy Netflix and that would probably dovetail well with Netflix's desire to conquer China, but it is currently unlikely. Google-owner Alphabet meanwhile, has both the cash to do it and the experience in running a streaming video service in the shape of YouTube, and therefore absolutely needs to be ruled in to any speculation.
There are two big disruptors. First, Apple. Apple TV has underperformed in the market since launch, but by launching a high-end, premium service this year the company is not only finally committing to the video market in a big way but also covering one of the last bases of its increasingly service-based business model. For telcos that are stepping back from the STB market and the spiralling expense of producing content, partnering with a company like Apple to provide SVOD services to their clientele may make a lot of sense.
Then there's Disney, which in the shape of Star Wars, Marvel and more has ownership of some of the hottest properties in the modern media landscape. It is already pulling its content from other SVOD platforms, looking to concentrate it all into a single offering that drives revenue to its new Disney+ service, which will be arriving at an aggressive pricepoint when it launches in the fall.
Both companies are going to make sure the 2020 OTT landscape will be quite different from the one that has dominated 2019 so far. And Paolo reckons there is an even more disruptive possible future as well where Apple buys Disney to create a mega company skilled at distribution (Apple) and content creation (Disney). It sounds wild, but when the competitors are the likes of Google — the only company to have its finger in all the possible SVOD, TVOD, AVOD, Original, Games, Music, and eSports pies — perhaps it isn't that fanciful.
There is a wider picture when it comes to OTT and new trends in television too. In Europe, some players are moving away from the STB, while others are moving into it, while in the US alone Paolo reckons there are currently over 150 OTT providers. He doubts that all of them will survive the next few years.
5G and new technologies
From disruptive companies to transformative technologies, and 5G in particular.
While there is some degree of uncertainty regarding the speed of the rollout and the build out of the networks, especially beyond the major urban centres, the potential here is astonishing. And as spectrum moves increasingly over to mobile, so operators should embrace mobile and 5G as a way of connecting directly to end users. To summarize Paolo's analysis of 5G:
While telcos are looking at 5G to provide upset opportunities, consumers are squeezed and the initial opportunity is in specific verticals, ie autonomous vehicles, IoT, wearables etc.

Content is actually down the list, though the speed and low latency of 5G makes games and eSports a huge opportunity

One of the biggest use cases for broadcasters is remote production

Cable providers could prove to be key partners for 5G providers as they search for another route to market

Consolidation remains uppermost in the mind of most media companies and telcos and will be a significant part of the picture during the 5G rollout

Streaming is the new downloading
The last point is interesting. In music, streaming is very much the market leader, while in video streaming is becoming increasingly the default option where bandwidth allows. Games is the new streaming frontier that is opening up, with Google's Stadia service looking to launch in November at $9.99 a month once some initial hardware costs gave been met. Bandwidth may well be an issue, at least initially, there though, which brings us back to the importance of the 5G rollout.
Google, says Paolo, is looking to be in an increasingly strong position.
He had other technology predictions as well. Object based broadcasting will likely drive the next wave of innovation. This allows the content of a programme to be broken down into components; big ones such as the audio of a scene, small ones like an individual frame of video. These can then be reassembled to produce a programme targeted at an individual viewer's preferences. This starts at the macro level — news broadcasts with an emphasis on foreign stories, for example — before becoming more granular.
HDR will also be a big thing, and especially on mobiles where the brightness of HDR screens is going to dramatically transform viewing in all lighting conditions. And targeted TV is also gaining swift momentum.
But his big prediction is for connectivity. Telcos will no longer restrain demand, data caps will be a thing of the past, and convergence will mean that everything is connected all of the time. As a result we are heading towards a future of what he terms ubiquitous unlimited continuous connectivity.
OTT: Future imperfect
As we have seen, even Netflix is not immune from the potential difficulties of the next few years. Its business model demands that it continues to grow its subscriber base at a rate that satisfies its shareholders, while it is spending huge amounts of money — $15bn is this year's estimate — on content and is servicing enormous debt. It's like skiing in front of an avalanche: the rewards are great but then so is the risk.
The challenge for everyone else is to survive the experience: to look ahead to the new technologies such as addressable TV advertising coming down the pipe and work out how to remodel their business to succeed in an era of ubiquitous unlimited continuous connectivity. Some of the new technologies are genuinely exciting — object based media would let viewers personalize content to a previously unheralded degree — while it will be fascinating to see how the mergers and acquisitions activity at the very top of the industry shakes out.
One thing is certain; 2019 is a landmark year for the industry and one where its significant events — the rollout of the first 5G networks and the launch of Apple TV+ and Disney+, not to mention the new WarnerMedia service — will have implications for several years yet to come.