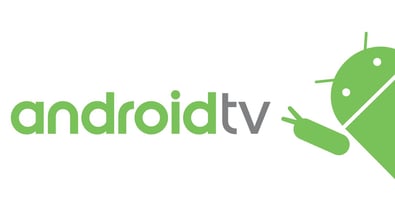 An examination of the Android TV devices market shows that, while Smart TV still dominates, Android TV is becoming a steadily more popular option for the manufacturers making set-top boxes.
Over recent releases the Android TV software has become steadily more capable and is now starting to take an increasing share of the set-top box market. This post will look at some of the advantages and disadvantages implementing Android TV in STBs brings to Operators, as well as looking at a few of the issues surrounding the apparent under-performance of Android-powered streaming media devices.
It will also examine how Google plans to deal with the problems of Android fragmentation in this area and look at some of the latest developments and capabilities. Will Google's pursuit of the smart home market eventually be a key driver?
Android TV Device Growth Fuelled by STBs
One of the interesting facets of all the successful tech giants is that if a project isn't working as they would like, they're more than happy to pull the plug and start again. This is exactly what Google did with Google TV. Initially released in 2010, it was co-developed by Google, Intel, Sony and Logitech, and was one of the first generations of widely available smart TV platforms. Unfortunately, it was not as successful as expected, with only 600,000 units sold during its three year lifespan, according to Kagan estimates.
By way of contrast, the same researcher estimates that the sales of its replacement, Android TV, that was rolled out in 2014, are going through the roof. More in line with the other offerings from its competitors, Google based the new system on the existing Android mobile OS, thus making it much easier for developers to port over existing apps created for the smartphone market.
Shipments in its first full year were over seven times that of its predecessor at 4.3 millions, and Kagan projects them heading up towards 40.1 millions by 2021.
What's really interesting is the breakdown of the figures by market segment.
Out of those projected 40.1m devices on the market by 2021, 27.1m should be smart televisions, just about 12 millions should be set-top boxes — a steadily increasing percentage — and only 831,000 should be streaming media players. In other words, when it comes to the best streaming devices, all things Android are very much eclipsed by Google's own Chromecast. Indeed, eMarketer estimates that Chromecast has sold 36.9 million units in the US alone since launch.
Which leads to several interesting questions: why the surge of interest in Android STBs and why the comparative indifference in the wider marketplace to their streaming siblings?
When it comes to the Android STB, IBC2017 saw a slew of new devices and launchers (essentially the UX software that provides the operators own experience) reach the market, including high-profile STBs from the likes of Kaon, Technicolor, and Sagem. And Dish, Directv, Bouygues Telecom, Com Hem and NTT DoCoMo are among the operators that have recently launched Android TV-based STBs. Post IBC, Videonet summed up the position thus:
"There is a fairly complex junction approaching in the customer premise equipment road. When deciding on their next-generation platforms, Operators must choose between proprietary middleware or open source. If you go open source, the options are RDK, Android Open Source Project (AOSP) and Android TV, which itself comes in two main flavors: Android TV (where you accept the Google user interface) and Android TV Operator Tier, which is looking like an early favorite for Pay TV."
In 2015, 12.6% of Android devices were STBs. In 2017 that figure was up over 16%, and it is projected to be nudging 30% in 2021. The main reason is the introduction of the Operator Tier into the Android TV operating system. There are advantages and disadvantages to any STB, of course, but the essential takeaway is that the Operator Tier of Android STBs allows Operators the flexibility to build and tailor their own user experience that runs on top of the open source Android framework.
It is not a perfect solution in any way; customization is limited and it tends towards needing a more powerful chipset than its rivals, quad-core ideally. The open source nature of Android means that Operators have to deal with the prospect of rival Pay TV apps on their own systems — though this can be circumvented to an extent by ensuring their own apps are pre-loaded and given prominence. Security is also a concern as protective measures, effectively a firewall, must be constructed between the Pay TV service and the blizzard of other applications that can be installed on the box.
But, measured against all that, it is cost-effective. In fact, it's free, though operators need to license Google Mobile Service to provide such base functionality as location services and in-app billing. It provides voice search, recommendations and PVR, and allows access to other popular OTT apps such as Netflix and others that can be found in the Google Play store. It also requires far less internal development resources than either RDK or AOSP and has reduced the Time to Market for developing new systems.
Where is Android in the best streaming devices?

However, the Android streaming devices are underperforming. In its long examination of the subject, Android TV streaming boxes: An uneasy start and apparent death, the website Android Police points out that only five streaming media players have ever reached the US market. Even their history is checkered. Google's Nexus player, for instance, was arguably underpowered and overpriced and is being discontinued; the Xiaomi Mi Box is 4K but also underpowered; leaving the Android 4K NVIDIA Shield TV (above) probably the best of the bunch and seemingly (their words and italics) the only Android TV box with an Amazon Prime Video app.
So where has it all gone wrong for Android TV devices? There are a number of areas you can point to. First, underpowered devices failing to live up to consumer expectations (getting quad-cores to work reliably in the stick form factor is not an easy task). Second, Amazon has been busy prioritizing its own players at the expense of other platforms, and thus there is a constantly shifting and mostly incomplete picture of Amazon apps available on Android TV devices, as well as one less very visible online storefront to purchase them from. Search for Chromecast or Apple TV on Amazon and the first listing that comes up is for a Fire TV Stick with Alexa remote. There is also a widely-held, though unproven, belief that Google has prioritized Chromecast development over that for Android TV.
Possibly more pertinent is that everything else in the consumer TV ecosystem is smart already. Most modern televisions ship with at least some level of smart connectivity embedded in them. And while the code can often be slightly less than robust (one security researcher found 40 unknown zero-day vulnerabilities in Tizen, the OS that runs on millions of Samsung products) and upgrades can be intermittent, the same functionality comes already baked in. Why take up another HDMI port with a device that provides the same apps that you already have running and integrated smoothly into your own television's UI?
Of course, the smart TV sector is one of the big growth areas that Kagan predicts for the Android TV market. While market leaders Samsung and LG will probably stick with their own OSes, "because they wish to control the OS in order to collect viewership information, generate ad sales and/or enable other revenue generating business ideas," there are a steadily increasing number of other manufacturers in the display space rolling out Android TV models, including such names as Sharp, Sony, and Bang & Olufsen. In 2016, Android TV accounted for 4.2% of smart television shipments; by 2021 that figure is expected to climb to 13.3%.
Roku and Amazon are both trying to enter the market as well, but it will be interesting to see if they can be seen to be transparent to other apps and services rather than limiting competition to funnel consumers towards their own content.
Android TV Fragmentation
Alongside a host of numerous tweaks and improvements, Android Oreo, released in August 2017, saw Android TV add channel support to the home screen (dedicated rows in the UI, essentially, for each app or content category), video preview, and picture in picture.
Of course it is impossible to mention Android without also talking about Android fragmentation in the same breath, and this is a problem here too. The roll out of updates is haphazard to say the best, with some devices moving straight to Oreo, others languishing back on Nougat (2016) or even Marshmallow (2015).
One way to overcome Android fragmentation is with the VO Player, which handles this fragmentation issue by unifying the APIs to the different Android OS versions.
This maybe about to change. Project Treble is Google's attempt to address Android fragmentation by separating the OS framework from the low level software dubbed the vendor implementation and often maintained by the silicon manufacturer. Previously both had to be changed for an update to go through, meaning there were several ducks to get in a row and not all of them under any one manufacturer's control.
From Oreo onwards, this is no longer the case: the Android OS can be updated without having any impact on the vendor implementation, which can be updated as and when.
Project Treble is rolling out steadily through the new smartphone models now. It's not a perfect solution — it still puts a lot of emphasis on the OEMs to want to update their own devices and fails to accommodate any custom modifications — but it is definitely a step in the right direction for the OS.
Of course, the problem of Android fragmentation is not going to disappear overnight, or even in the next few years. There will need to be a cultural shift as well. Even with Android's legendary tardiness consumers have become accustomed to constantly updating operating systems on their devices. Porting that attitude over to the family television set might be more of a ask, at least for a while. Hulu faced a wave of protests over its last UI update. Changing the way an interface works at what many consumers see as the root level of their television experience is probably something that needs to be done with caution.
The Future of Android TV Devices
At the moment, according to the Kagan figures the future of Android TV devices is looking very bright. It is even proving to be one of the most popular ways for people to set up a Kodi box, whether as a legitimate streamer or a rather less legal fully-loaded Kodi box.
It also has one further possible card up its sleeve too that may help guarantee future success. One of the other main updates that Oreo brought to Android TV was the inclusion of Google Assistant, which is a reminder that the company is in the process of building out its smart home compatibility.
As the connected home takes shape amidst the growth in the Internet of Things, there is a highly probable chance that the central control point for many families will also be the main television set. If the operating system running on that central device is also at the core of all the devices and automation threaded through the homes of the future, then that is a powerful lock in indeed. And with the global smart home devices market forecast to grow from nearly $20 billions in 2017 to around $125 billions by the end of 2027, it is also a very large market to pursue.
While increasingly capable in their own right, the future of Android TV devices may have as much to do with the Android-powered smart homes they sit in as the progressively more confident content they are offering.