For operators looking to implement addressable TV advertising, here are the top 7 challenges that need to be overcome and the questions that need to be asked. [Updated May 2023]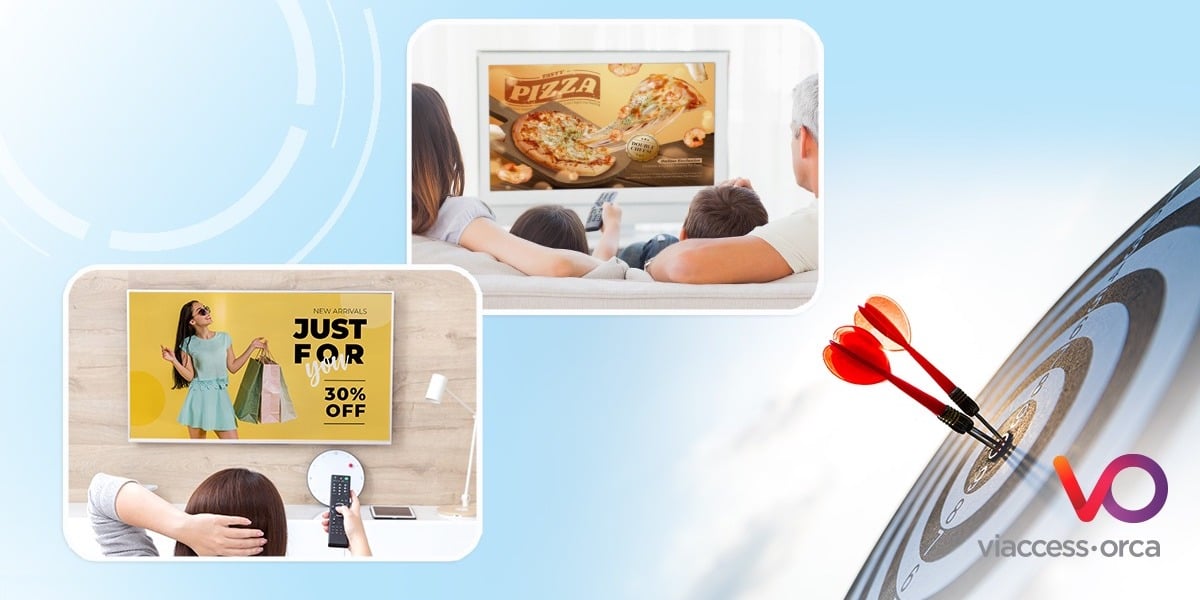 In the wake of the pandemic, there has been a surge once more in television advertising as advertising budgets have returned to normal once more. However, it has not come back in entirely the same way; it has come back smarter than it ever was as broadcasters and operators look to lean into new advances in advertising technology (ad tech) and target advertising at audiences in a far more sophisticated way than ever before. The result is a golden opportunity for operators to leverage their first-party data and use it as the basis for launching targeted TV advertising services.
Whether they refer to it as addressable TV advertising or targeted TV advertising (the terms are interchangeable), there are still challenges involved in deployment. Operators might have the market, the model, and opportunities all identified, but there are still questions that need to be asked and challenges that need to be overcome before they can settle on a solution that is correct for them and their business needs.
The 7 main challenges
Overcoming complexity
Competing technologies, multiple standards, and web-oriented ad tech solutions make delivering targeted advertising a complex endeavour. A 2019 study found that marketers have an average of 28 different technologies in their advertising technology stack, and 70% of survey respondents expected that number to grow. For many, this is fine, and there is no need to replace tools, but a more streamlined approach would certainly assist new entrants. Industry standardization efforts and TV-orientated solutions are emerging, such as the DVB Targeted Advertising specification (DVB-TA) being worked on by the DVB and HbbTV, but they are still works in progress.
Managing data and privacy concerns
Secure and best-practice management of data is vital for several reasons. First, companies need to protect their segments via effective anonymization to ensure they cannot simply be retargeted in turn by other companies in the advertising ecosystem. An embedded consent management system ensures the enforcement of secured and anonymized personal identifier transmission throughout the targeted advertising ecosystem. First-party data is a valuable resource and needs to be kept exclusive for maximum monetization potential.
The anonymization of the identifiers has a double benefit for operators: it not only creates a walled garden with potentially lucrative and exclusive audiences inside it that cannot be reached outside of the operator environment, but it also ensures easier compliance with regulations. With the EU's GDPR at the forefront of new privacy legislation being gradually rolled out worldwide, it is vital that operators have a targeted advertising solution that protects viewers' data in compliance with local laws.
The user experience
A targeted TV advertising solution needs to be sensitive to the user experience. This is particularly important when it comes to ad load. Research shows that viewers are becoming increasingly sensitive to the amount of ads shown per hour now that they know there are alternatives to commercially driven television. An intelligent system with a TV heritage and sensibility is one that can differentiate between different users and impose an upper boundary on the ad frequency displayed to them. This allows, for instance, per-hour ad loads to change along with contiguous viewing duration and more, recognizing that not all segments are equal and seeking to react accordingly.
Such technology also allows operators to offer increasingly popular tiered services that run from SVOD services at the high end to fully or partially supported AVOD, or even FAST channels. The stratification between the layers can be predicated on minutes of advertising per hour, audio and video quality, the number of supported devices, and more.
For example, Netflix offers a Premium service at a monthly cost of $19.99, a Standard service at $15.49, a Basic service at $93.99, and Standard with Ads at $6.99. Only Premium offers support for Ultra HD and spatial audio, while its ability to support 4 devices at a time is cut down to 2 or even 1 in the other services. Other differentiators include the ability to download for offline use, a distinction between HD and Full HD, access to the latest releases, and more.
Remaining agnostic
The ad technology ecosystem is an already complex one with an increasing amount of competition entering the market as its opportunity is becoming more widely recognized. For some of the existing players, this has resulted in attempts to lock in media organizations to specific ad-server technology, either overtly or by stealth, and a steadily increasing interoperability between APIs; eventually, it becomes impossible to switch to another server provider without throwing away the whole thing and starting again. Equally, some content owners either have their own ad server solution or have inked agreements with specific vendors. The upshot of all this is that it is extremely important that any targeted ad solution you deploy can support multiple connections and be ad-server agnostic. This also has the benefit of ensuring that the service you are offered remains competitive.
Managing advertising rights
One of the important considerations is maintaining a TV-centric approach. Some of the ad-tech solutions on the market are wholly digital native and have little leeway for managing considerations, such as the need for content to be cross-device and cross-platform. In the current TV ecosystem, content has to work in many different ways across many different devices, from live on a large-screen television to on-demand on a mobile device. Equally, advertising rights can be different for each platform. Solutions need to be able to bridge across all of these, allowing operators to manage everything from a single interface and ensuring the right ad format gets served to the correct platform with the correct rights. The average operator is running between 7 to 12 different video platforms, from smart TV apps to set-top boxes, and it would be uneconomic and inefficient in the extreme for these to be managed on an individual basis.
Monetizing slots
A comprehensive targeted TV advertising solution not only provides the technology to facilitate ad insertion but also the mechanism to take the resulting inventory to the market and monetize the slots. TV operators are not ad networks, nor should they have to be.
Measurement and trust
Lastly, there needs to be flexibility in how revenue is collected. CPM (Cost Per Mille) is perhaps the most common method, which registers impressions and the number of times an ad is served. However, this is something of a blunt instrument and is coming under increasing criticism for not presenting a true picture, as advertisers have to pay no matter if the ad is skipped (if the viewer technology allows that), fails to load, etc. A fulfillment model provides a complete picture and only invoices against an ad that is played to completion. This removes much of the guesswork from ascribing values to CPM and is proving increasingly popular with ad buyers. Both methods are still used within the industry, however, and any ad tech needs to be flexible enough to support both as well as accommodate future, evolving business models and criteria.
Implementing Addressable TV Advertising
The growing interest in targeted TV advertising is precisely because it represents such a rich opportunity for operators. It is a genuine win-win on multiple fronts, providing a way to increase viewer engagement while lessening ad load (unhappiness with too many ads is often shown to be a significant factor in churn), attracting additional advertisements, and boosting ad revenues.
It can also be deployed throughout the TV ecosystem, from live to catch-up, and enables the creation of tiered offerings on a sliding scale from premium to FAST, allowing operators to reimagine their offerings to chase different audiences with different business models within the same market.
There are challenges, but there are solutions, such as VO's Targeted TV Advertising, that meet them both now and in the future, allowing operators to launch a unified, targeted TV advertising system that supports a wide range of business models start monetizing their first-party data.